Extended Learning offers Free Noncredit Certificates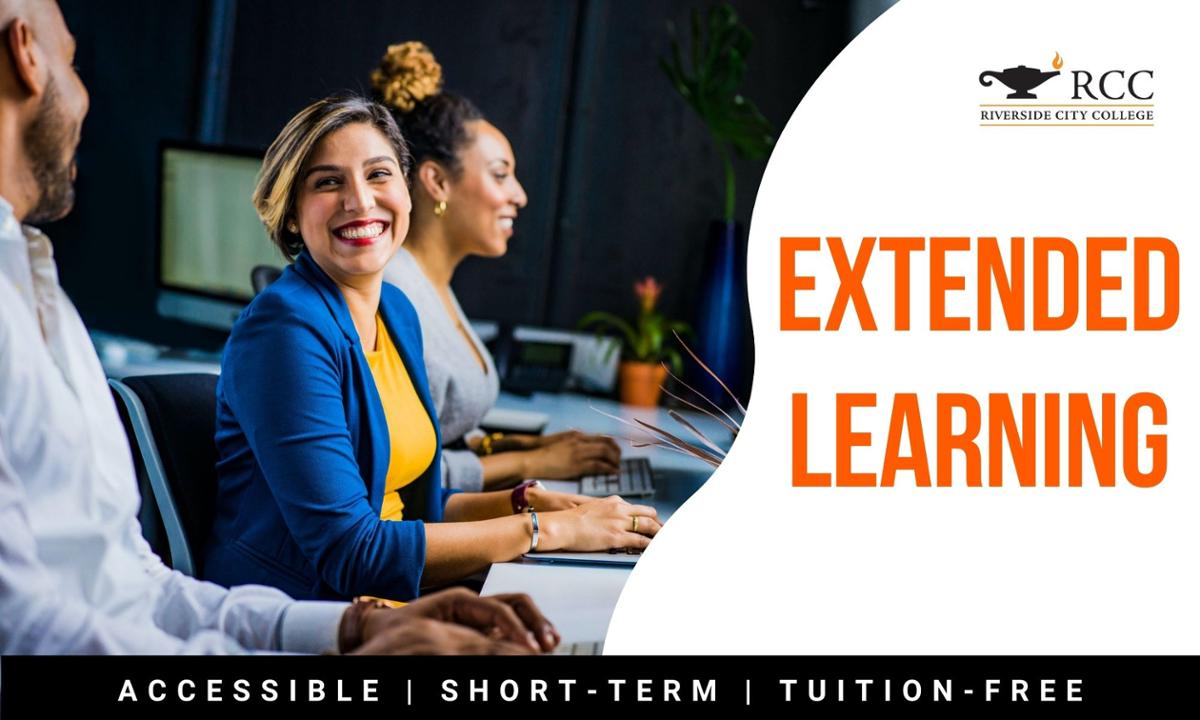 Riverside City College's Career and Technical Education is offering tuition-free noncredit certificates in the fall semester through its Extended Learning program! These courses are open to all current and new students. Whether you are looking to gain professional development, learn foundational skills to enter a CTE pathway, or augment your educational experience while taking credit courses, Extended Learning programs provide a pathway to success!
The Extended Learning program offers multiple information sessions every week, so sign up today!
Accounting Basics for Small Business
Setting Up QuickBooks for Small Business (ACC-801 48501)
Monthly Procedures Using QuickBooks (ACC-802-48502)
Year End Procedures With QuickBooks (ACC-803-48503)
Business Skills: MOS- Microsoft Office Specialist Master Certification Preparation
Mosprep: Microsoft Office Word-Expert Exam Preparation (CAT-841-48552)
Mosprep: Microsoft Office Excel Expert Exam Preparation (CAT-842-48553)
Mosprep: Microsoft Office PowerPoint Core Exam Preparation (CAT-843-48554)
Mosprep: Microsoft Office Access Core Exam Preparation (CAT-844-48555)
Introduction to Python Programming
Introduction to Python Programming: Part 1 (CIS-830-48654)
Introduction to Python Programming: Part 2 (CIS-831-48655)
Intro to Python Programming: Part 3 (CIS-832-48656)
Social Media for Business
Facebook for Business (ENP-801-48739)
Pinterest and Instagram for Business (ENP-802-48740)
YouTube for Business (ENP-803-48741)
Twitter for Business (ENP-804-48742)
LinkedIn for Business (ENP-805-48743)
Entrepreneurship Essentials (Noncredit)
Starting a Business With Limited Resources (ENP-852-49279)
Money, Finance and Accounting for Entrepreneurs (ENP-853-49281)
*Two additional classes in this certificate will be offered in future semesters
Emerging Leaders
Leadership Skills (PDS-801-48761)
Supervisory Skills (PDS-802-48762)
Increasing Productivity (PDS-803-48763)
Motivating Yourself and Others (PDS-804-48764)
Additional Courses
Business Success Seminar (BUS-819-49320)
Windows, File Management, Internet, and Canvas Basics (CIS-898-48657)
Culinary Purchasing and Receiving (CUL-827-49275)