Music Technology
Certificates & Degrees - CE928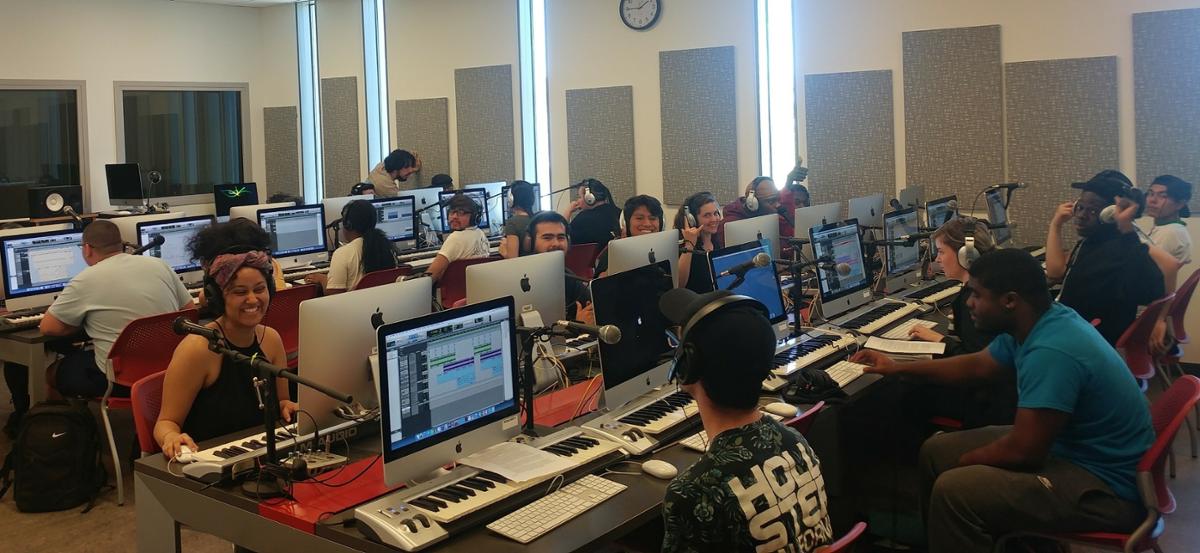 Music Technology
Prepares individuals for careers in music recording, music composition and music production using state-of-the-art music technology. Fulfills a portion of the Associate of Arts degree in Music.
Program Learning Outcomes
Upon successful completion of this program, students should be able to:
Assemble, mix and master complete MIDI/Digital Audio compositions and film scores.
Utilize MIDI/Digital audio software and hardware including computers, controllers, synthesizers, sequencers, samplers, effects processors, microphones and mixers.
Communicate effectively and work cooperatively with film directors and music producers.
Required Courses (17 units)
Units
MUS-3
Fundamentals of Music
4
MUS-8A
Music Technology I
3
MUS-8B
Music Technology II
3
MUS-10
MIDI/Digital Audio Music Production
3

MUS-9

OR

MIDI/Digital Audio Composition and Film Scoring
3

MUS-11

OR

Sound Recording Techniques
3

MUS-P11

Live Sound I
3

Keyboard Skills
Select 1 unit from the following:
MUS-32A
Class Piano I
1
MUS-32B
Class Piano II
1
MUS-32C
Class Piano III
1
MUS-32D
Class Piano IV
1