Musical Theatre
Certificates & Degrees - CE895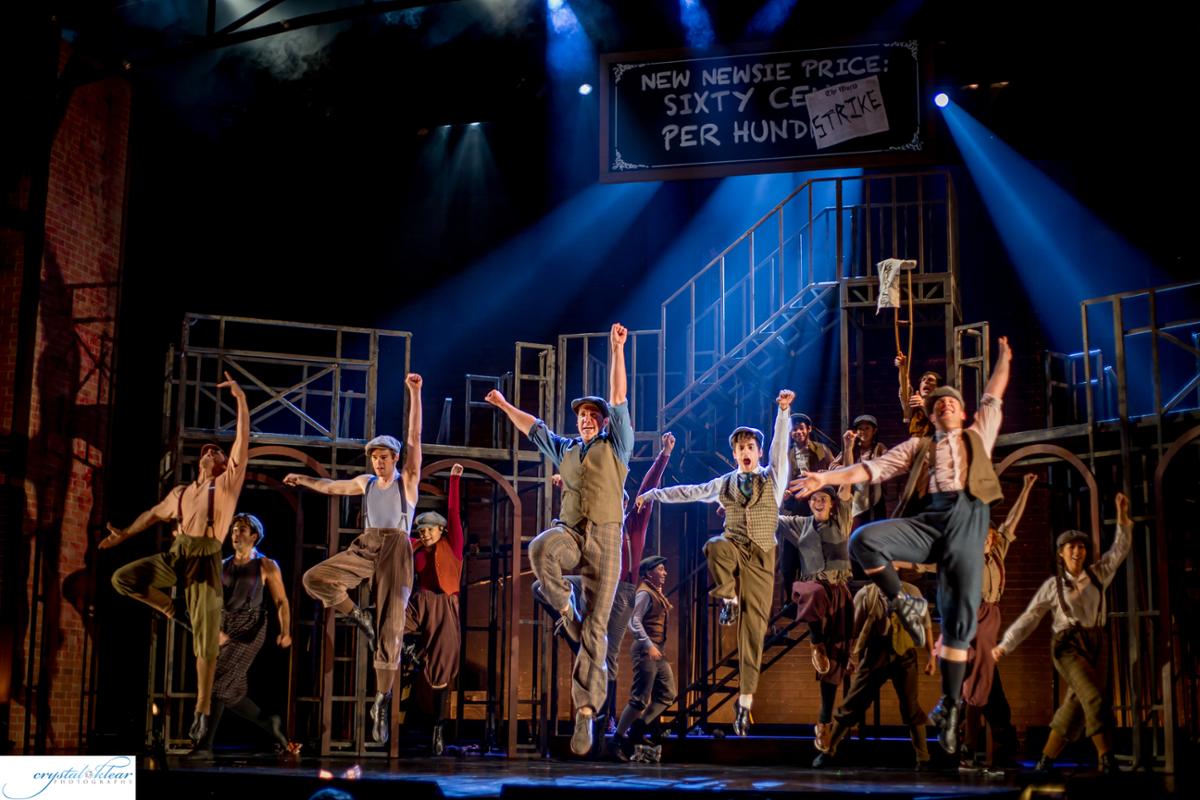 Musical Theatre
The Musical Theatre Program is a dynamic training experience for students who seek a professional career in Musical Theatre. The curriculum is fundamentally craft-based, offering rich and intensive courses in singing, acting, music and dancing. We also have a commitment to bringing in guest artists and other visiting professionals to complement our existing curriculum. Our comprehensive course of study requires that students who successfully complete the program must be motivated, committed, hard-workers, as well as gifted. Students must demonstrate continued progress and development and pass ongoing faculty evaluation in order to remain in the program. Performance opportunities include Performance Riverside, a semi-professional theatre located on the campus of Riverside City College, which is home to a season of three productions each year, and, our flexible black box space which produces 1-2 productions each year.
Program Learning Outcomes
Upon successful completion of this program, students should be able to:
Perform and/or design material appropriate to their area of emphasis as individuals in productions.
Demonstrate identify, and work conceptually with all elements and styles of theatre.
Experience the process of audition, rehearsal, design and performance through various forms of theatrical literature.
Required Courses (17 units)
Units
Musical Theatre Techniques (Choose 9 units from the following):
THE-37
Musical Theatre Techniques
3
THE-55
Beginning Musical Theatre I
3
THE-56
Beginning Musical Theatre II
3
THE-57
Intermediate Musical Theatre I
3
THE-58
Intermediate Musical Theatre II
3
Musical Theatre Practicum (Choose 3 units from the following):
Units
THE-5
Theater Practicum
3
THE-6
Advanced Theater Practicum
3
Dance Techniques (Choose 2 units from the following):
Units
DAN-D60
Dance Techniques for Musical Theatre
0.5
DAN-D20
Introduction to Social Dance
1
DAN-D21
Ballet, Beginning
1
DAN-D22
Ballet, Intermediate
1
DAN-D23
Ballet, Advanced
1
DAN-D30
Social Dance Styles
1
DAN-D32
Jazz, Beginning
1
DAN-D33
Jazz, Intermediate
1
DAN-D34
Jazz, Advanced
1
DAN-D43
Tap, Beginning
1
DAN-D44
Tap, Intermediate
1
DAN-D45
Tap, Advanced
1
Class Piano (Choose 1 unit from the following):
MUS-32A
Class Piano I
1
MUS-32B
Class Piano I
1
MUS-32C
Class Piano III
1
MUS-32D
Class Piano IV
1
Applied Music (Choose 2 units from the following):
MUS-38
Beginning Applied Music I
2
MUS-78
Beginning Applied Music II
2
MUS-87
Applied Music Training
1