Ajené Wilcoxson Earns Teaching Excellence Award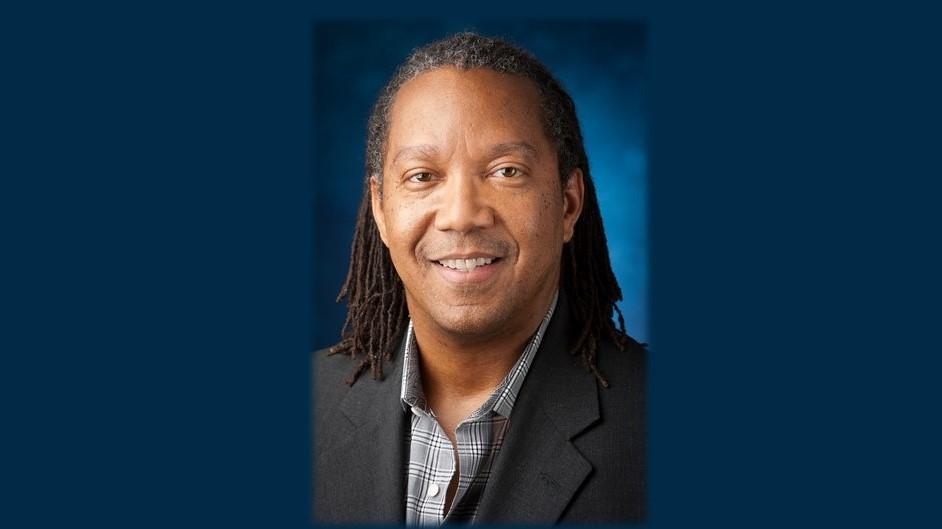 The Accreditation Council for Business Schools and Programs (ACBSP), a worldwide organization, has selected Dr. Don Ajené Wilcoxson, professor, Business and Entrepreneurship as the regional recipient of its 2021 Teaching Excellence Award.
Wilcoxson was recognized for exemplifying teaching excellence among college and university faculty and received the Region 7 award representing associate degree awarding institutions. He is one of only 20 faculty to earn this prestigious award this year.
ACBSP has 11 geographical regions around the globe; Region 7 includes 12 western states from Alaska to Wyoming. Wilcoxson, along with other winners will be receive the award in June at the ACBSP Conference in Florida. As a regional recipient, Wilcoxson is also a candidate for the International Teaching Excellence Award.
"Dr. Wilcoxson is truly a remarkable educator," Shari Yates, interim dean of Instruction, Career and Technical Education, said. "I admire his natural ability to connect with his students. He is encouraging, but also allows the students to find solace in his presence if they are struggling."
Wilcoxson is an exceptional educator and public speaker who gives back to this community. He was recently appointed by Governor Newsome to serve on the State Bar of California Committee of Bar Examiners. He has served as a board member on the NAACP Riverside and Concilio for Spanish Speaking, is the recipient of the California State Senate Stanback-Stroud Diversity Award and helped RCC earn the California State Chancellor' John W. Rice Diversity & Equity Award.
ACBSP recognizes faculty, students, and members of the business community who go above and beyond in the pursuit of business education.
ACBP is the only global accrediting body for business, accounting, and business-related programs at all degree levels. ACBSP currently has over 1,100 member campuses in more than 60 countries.