Veterans Center
Thank-You For Your Service
RCC Veteran Resources
You served our country and we honor your place on our campus — our Veterans center and programs are designed to support and guide you to success. Veterans are eligible for four years of priority registration, this is to be used within fifteen years of your discharged date from active duty.

Visit us
Dr. Charles A. Kane Building, Room 104
Monday-Friday 8 am-5 pm (6 pm on Tuesday)
(951) 222-8607
Email: veterans@rcc.edu
Important Information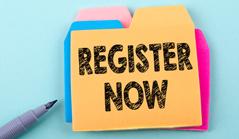 Priority Registration
VRC students who have been approved for Priority Registration must contact the VRC to be cleared. The time frame for summer and fall is the last two weeks in April, and for winter and spring it is the last two weeks in October.
Be Advised: Unit Caps Apply During Priority Registration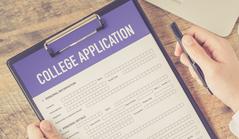 RCC Admission Application Deadlines
Winter 2021 application period: July 1 2020 – January 8, 2021
Spring 2021 application period: Application Period: July 1, 2020 – April 22, 2021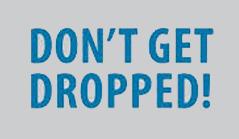 Drop for Non-Payment
To avoid being dropped for non-payment, you must submit your Statement of Responsibility (SOR) each semester immediately after registering for courses, with no further changes to your class schedule. Drops and changes to your class schedule, may affect your benefits. Please contact the Veteran's Resource Center if changes to your schedule occurs after submitting your SOR.
Call 888-GIBILL1 (442-4551) for questions regarding pay, the Certificate of Eligibility or Veterans' Affairs (VA) Benefits.
Benefits You May Be Entitled To
VA Administered Programs
Riverside City College provides assistance to Veterans seeking to use the following educational benefits:
Active Duty Educational Assistance Program, Montgomery GI Bill - Chapter 30
Post-9/11 GI Bill - Chapter 33
Selected Reserve Educational Assistance Program, Montgomery GI Bill - Chapter 1606
Vocational Rehabilitation - Chapter 31
Reserve Educational Assistance Program - Chapter 1607
Survivors and Dependents Educational Assistance Program - Chapter 35
We certify Veterans who are seeking to use the VA benefits listed above to obtain an Associate's degree, complete a Certificate program, or obtain units to transfer to a 4-year University.

Benefit eligibility is determined by the Department of Veterans' Affairs.
The Veterans' Program Requirements
Students must have a VA approved Student Educational Plan (SEP/Ed Plan) he/she understands. These plans, developed between a RCC counselor and you, will serve as your road map, listing required coursework so you can chart your progress in completing your educational goals. This plan is so important for your benefits and success at RCC. It is necessary to first see a counselor to select and discuss your specific program of study. The counselor can gauge your interests and aspirations through a personal discussion with you to make sure you are aware of various coursework associated with specific programs and eliminate any misunderstandings about program requirements as well.
Steps to Receiving Benefits
To avoid being dropped for non-payment, submit your RCC Veteran's Statement of Responsibility immediately after registering for courses. There are admission application deadlines to apply for RCC (See Above). Call 888-GIBILL1 (442-4551) for questions regarding pay, the Certificate of Eligibility, or VA Benefits.
A Community of Students and Supporters
RCC Veterans Club
Our student veterans club recognizes the service our members have provided to the country and provides a supportive inclusive environment.

Meetings are held the first Thursdays of each month 12:45-1:45pm in the Veterans Resource Center. Meetings are presently being held through Zoom while we are in the remote environment. Please contact Veterans@rcc.edu if you wish to participate in these meetings, and the link can be shared with you.
FAQ's for Veterans Using VA Educational Benefits
The certifying official has 30 days to certify according to Veterans Affair Rules and Regulations.
You are required to submit a SOR every term that you plan to collect benefits. Turning this in immediately once you enroll in classes allows the college to certify you for your courses and prevents you from being dropped for non-payment.
You are responsible to immediately notify Veterans Services of any changes to your schedule. Failure to do so may affect your monthly payments.
You can check on your certification status via the
WAVE website
All prior credit must be evaluated before a veteran can collect educational benefits at the college. Veterans are not able to receive payment for a course that has previously been successfully completed or that is not required on their VA Student Educational Plan (SEP). Also, a VA SEP cannot be prepared until all transcripts are submitted.
The only reason HS transcripts must be submitted are to obtain certain Ed Plans. For instance, transferring to a UC and various program of studies require an evaluation of HS transcripts.
A VA SEP is a Student Educational Plan that is prepared by a Veterans' Counselor for Veterans. This form lists the courses that are needed or have already been completed for a VA approved program. The VA will only pay a Veteran to take required courses listed on the VA SEP. In other words, students will only be eligible for payment if registered for courses from the list.
Log into
WebAdvisor
to check the status of incoming transcripts. Once all transcripts have been received, emial or call Veterans Services at (951) 222-8607 or
Veterans@rcc.edu
and request a transcript evaluation. Be prepared to tell Veterans Services your intended "Program of Study". Once the evaluation is complete, you will receive notification via your RCC email. You may then
schedule a VRC Counseling appointment
so the education plan can be created.
To change your major you will need to submit Form 22-1995/5495 to Veterans Services. You will need a new VA Student Educational Plan (SEP) and be prepared for your new program of study.
RCC does have a VA Work Study Program and occasionally there are positions open for VA work study. Please contact RCC Veterans Services at (951) 222-8607 for more information.
You can also apply for financial aid via
https://www.fafsa.ed.gov/
. For more information, please refer to Student Financial Services website or contact (951) 222-8710.
A Parent School letter is required in order to collect benefits for courses taken while concurrently enrolled at another college. If you plan to maintain RCC as your primary school, Veterans Services can create the Parent School Letter. You will need to provide the course descriptions and amount of units. Once this information has been received and the course(s) approved as required, a Parent School Letter can be provided to the other college so you can be certified for your course(s).

This information also pertains to the colleges within the Riverside Community College District.
Students called to active duty can drop their classes, get refunds for fees and books and receive an "MW" on their transcript. The "MW" grade is not counted as punitive towards probation or dismissal. Documentation is required – You will need to submit your signed, active duty or reserve duty orders with an ECP to Admissions to start this process.

If you are using your GIBILL benefits, you must also let Veterans Services staff know.
You will need to contact both RCC and the VA. You can file a change of address with the VA online at the GI Bill website through
WAVE
, or calling 888-GIBILL1 (442-4551).
Useful Reading
The average military family moves every 2-3 years — 2.5 times more often than civilian families. Before your next move here are a few things to learn and consider.
Members of the military, and their family, sacrifice so much. Operation We Are Here points the way to a treasure trove of information to assist your military or veteran family.
Finding a real estate agent who knows the ins and outs of veteran home buying benefits can help you save time, money and frustration while making the best purchase.
You are not alone. There are many people who are or have been in similar places to you. Service members, veterans and military families here is the support you've earned, and deserve.