RCC Earns Top Public Relations Awards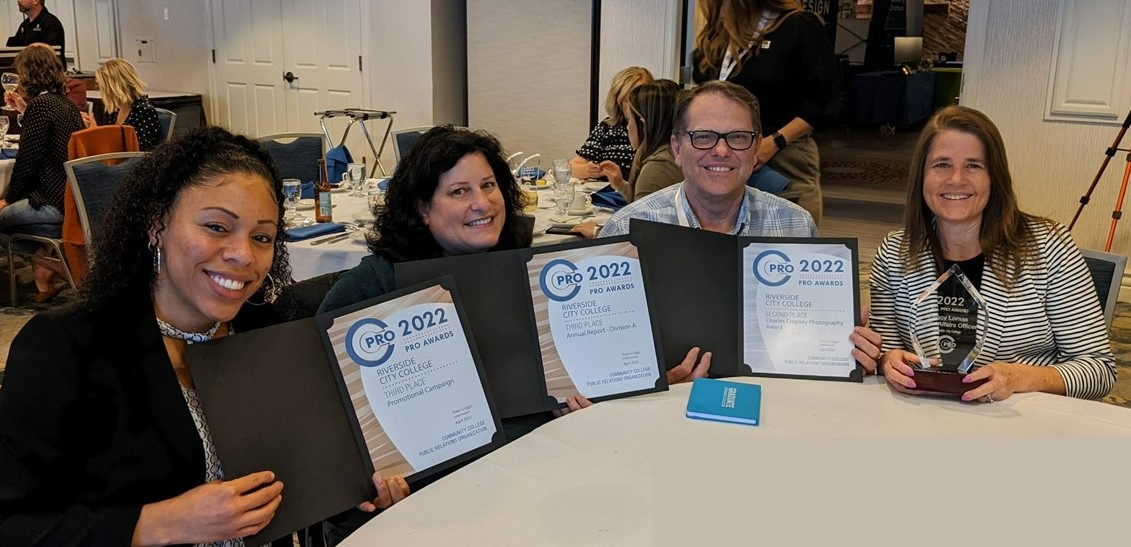 RCC earned several awards from the Community Colleges Public Relations Organization at the annual conference held in Lake Tahoe, April 6-8. Highest honors went to Peggy Lomas, RCCD's Public Affairs Officer at Riverside City College. She was awarded the organization's All-Pro Award recognizing her exceptional public relations expertise and many years of service to community colleges. This prestigious award is given to one CCPRO member each year at the annual conference held in April.
Journalism student Will Stephens won a CCPRO writing scholarship for his opinion article titled, Ink Poison Intoxication. "Will has really gotten involved recently (in Viewpoints) and the college has made an incredible impact on his life," Viewpoints co-advisor Matthew Schoenmann said, Stephens' goal is to earn an associate degree in Journalism from RCC and transfer to CSU Long Beach.
The College and District also took home awards in three other categories:
Bronze – RCC 2021 Giving Week promotional campaign
Bronze – RCCD 2020-21 Annual Report
Silver – Gio Cardenas, RCCD's chief photographer, earned top honors in the Charles Cropsey Photography category for his photo of the Fire Academy's Family Night demonstration