National Cybersecurity Competition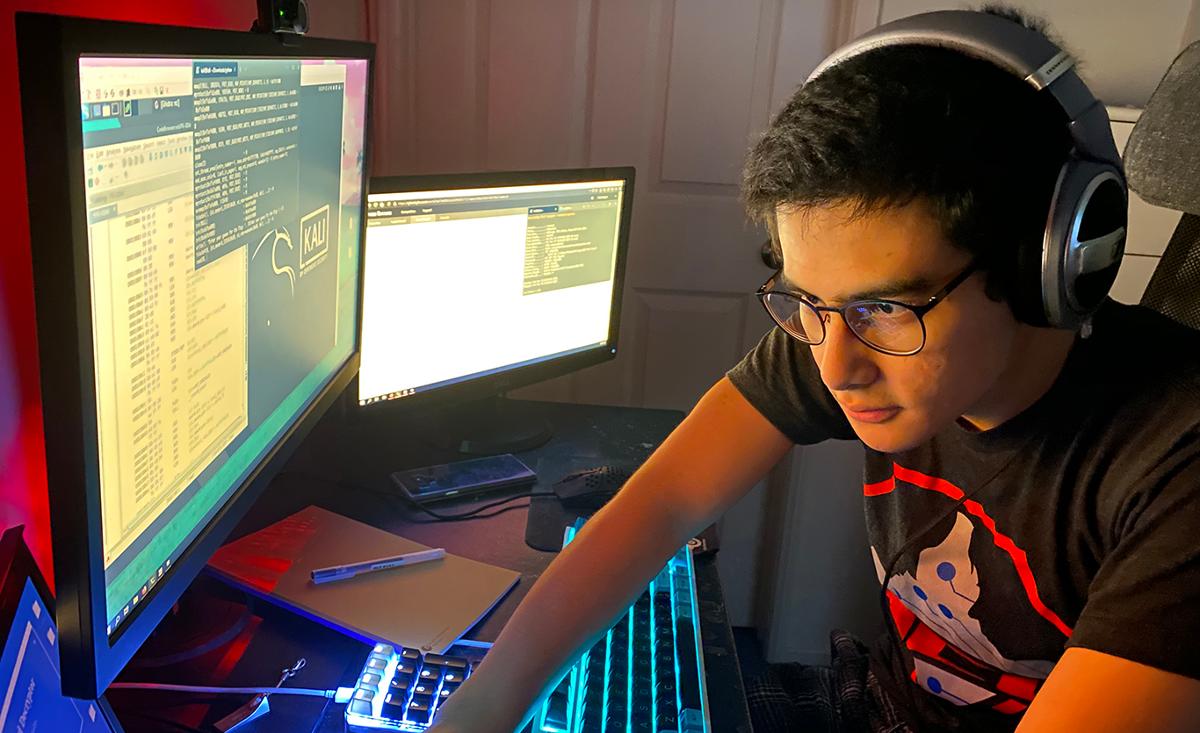 Riverside City College assembled three teams for the National Cyber League competition, with one finishing in the top 7 percent of the competition. The NCL is a national cybersecurity/ethical hacking competition that challenges students to demonstrate their knowledge and skills. The NCL enables students to prepare and test themselves against practical cybersecurity challenges that they will likely face in the workforce.
"We had 49 students participate in the NCL competition, the highest turnout so far in RCC history," Skip Berry, associate professor, Information Security/Cyber Security, said.
Selim Dogan, who captained the CYBER @ Riverside City College team, placed 23rd out of 6,011 participants in the individual competition. Overall, RCC had five students (Dogan, Shaun Collins, Victor Oliveros, Jordan Sorenson and Brad Crane) place in the top 5 percent individually. A graduate of Redlands High School, Dogan improved his previous best finish by 453 positions.
"NCL is a stressful," said Dogan. "There is much to do, and not a lot of time to do it. The anxiety and panic set in as the clock ticks down. Eventually though, something clicks . . . the whole experience is worth it when I get my final score. There is nothing more satisfying than looking back and seeing the improvement."
CYBER @ Riverside City College also did exceptionally well. Out of 957 teams, the team of Crane (Grove High School, Redlands), Collins (Riverside Poly High School), Ghislain Muberwa (Redlands High School), Oliveros (Jurupa Valley High School), Christopher Valdez (ML King High School) and Sorenson (Hedgesville High School, Hedgesville, WV) placed 61st, top 1 percent nationally. Two of three RCC teams were comprised of new students.
"Competitions like NCL are the most effective way to apply class material in real life scenarios, allowing a deeper or sometimes even completely different understanding of how things work," Collins said. "I am very proud of my team for the way they utilized this method of communication and how well we all worked together."