RCC Celebrates Promoted and Newly Tenured Faculty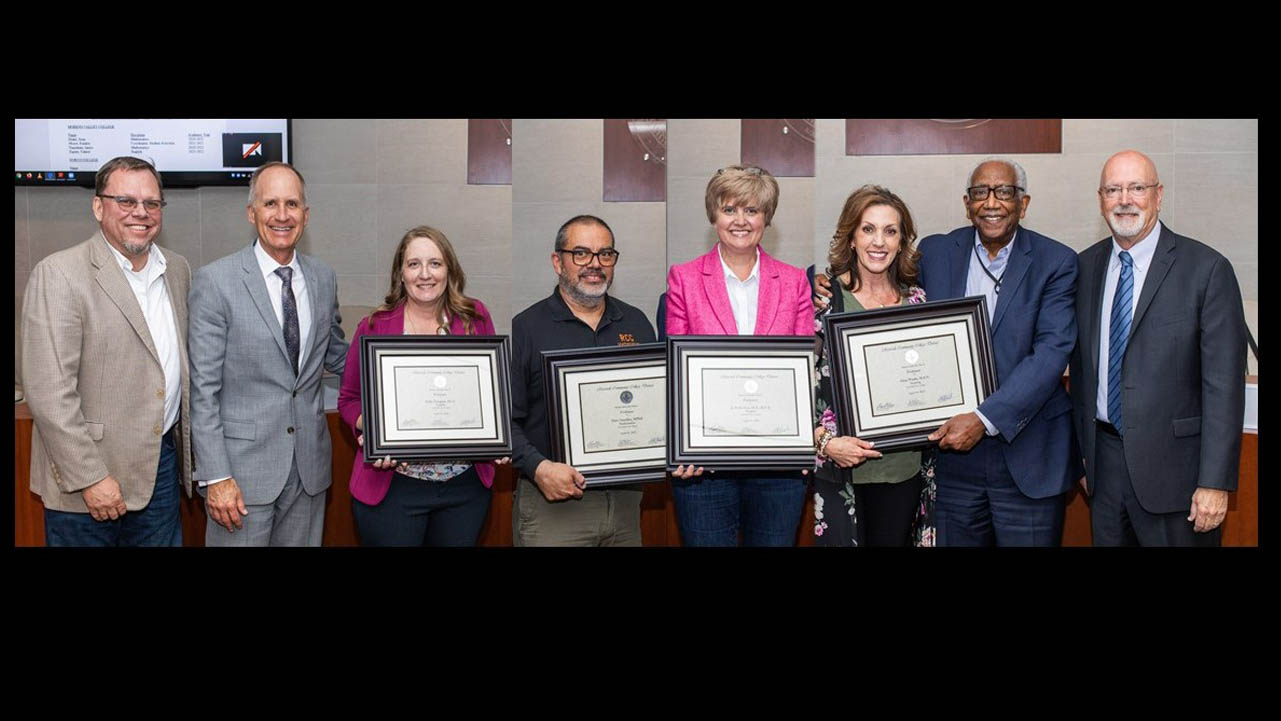 The Riverside Community College District Board of Trustees, at its regular meeting on April 19, granted rank of full professor to four members of the RCC faculty: Kelly Douglass (English), Marc Sanchez (Mathematics), Jo Scott-Coe (English), and Gina Weeks (Nursing).

At the same meeting, the Board of Trustees awarded tenure to 12 RCC faculty members who exhibit professional competencies and qualifications consistent with the job announcement.

"Please join me in congratulating these esteemed faculty members who have earned promotion and tenure at RCC," President Gregory Anderson said. "They have earned these academic distinctions because of their commitment to our students, their disciplines, and advancing the College's mission."
The District Professional Growth and Sabbatical Leave Committee made the recommendation to award the rank of full professor to Douglas, Sanchez, Scott-Co, and Weeks based upon specific criteria. For promotion to the rank of professor, a faculty member should demonstrate consistent and progressive growth as a teacher, in scholarship, and consistent involvement and contributions to shared governance, organizational development, and/or student organizations.
The recommendation for tenure to the administration for action is granted to faculty by the end of the fall semester of the third or fourth year. The following faculty were granted tenure and have earned rank of associate professor:
Angelina Alcantar Auto Technology
Michelle Black Mathematics
Lisa Contreras Counseling
Guadalupe Delgadillo Counseling
Mona Jazayeri Biology
Michael Love Counseling
Joshua Orlando Culinary Arts
Aaron Sappenfield Geology
Rochelle Smith Cosmetology
Emily Spencer Chemistry
Kendralyn Webber Political Science
Kweku Williams Anthropology