Riverside City College Student Excels at UCR Event "A Million Miles Away" Movie Screening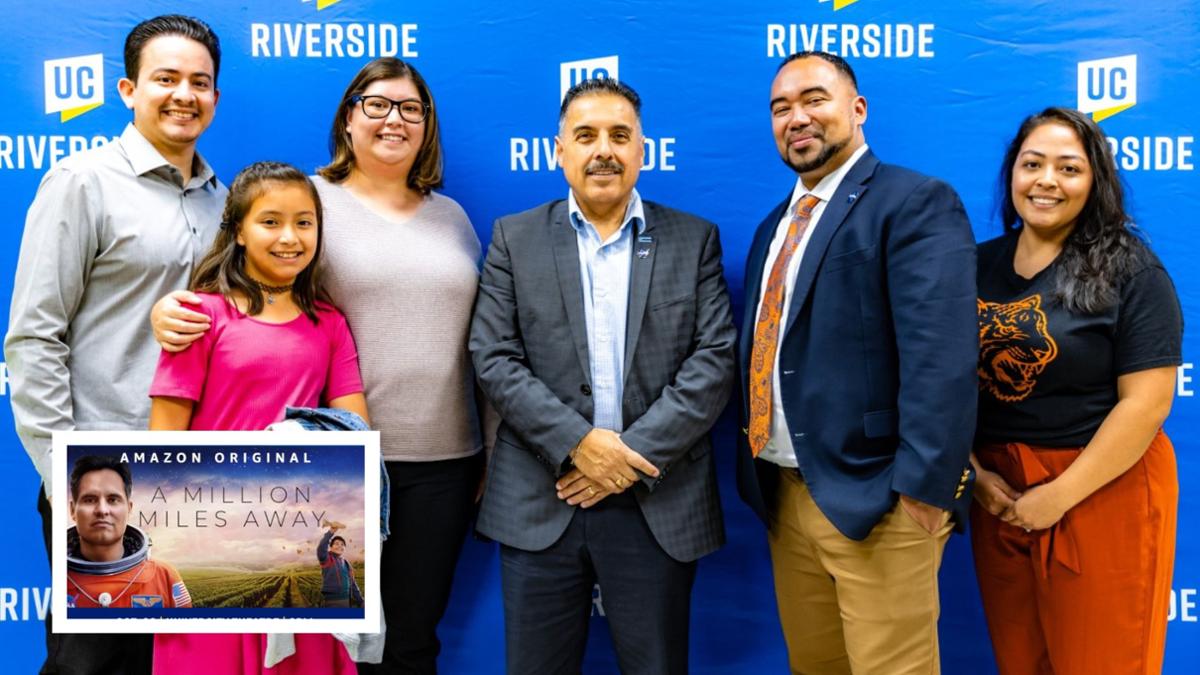 Veronica Ordonez, a STEM major at Riverside City College (RCC), stood out at the University of California, Riverside's (UCR) event "A Million Miles Away." The event, a collaboration between RCC Student Services, UCR Office of the Chancellor, and the Associated Students Program Board, took place on Monday, October 30, at the University Village Theater, making a lasting impact.
Ordonez, majoring in Cyber Defense, Math, and Science at RCC, demonstrated her commitment to her academic and career goals during this event. Her plans include transferring to California State University, San Bernardino (CSUSB), to major in computer science with a certificate in cyber security. She aspires to secure the Department of Defense cybersecurity scholarship to attend CSUSB, ultimately serving as a cybersecurity specialist.
What resonated with Ordonez at the "A Million Miles Away" event was her unique opportunity to interact with UC Regent Jose Hernandez, a former astronaut who led a captivating Q&A session. Veronica, along with fellow STEM majors and RCC students, not only met Mr. Hernandez but also shared a special dinner with him and UCR representatives. During this dinner, Veronica and her peers shared their stories, making the evening unforgettable and enlightening.
Veronica's enthusiasm for the event was palpable, as she and her family were captivated by the movie and relished the opportunity to hear Mr. Hernandez speak in person. She appreciated the chance to engage with other students and share her educational journey with Mr. Hernandez. His feedback and story of overcoming adversity left an indelible impression, reinforcing her determination to pursue her dreams with perseverance.
Veronica's journey toward a STEM major was driven by her passion for math and science, fields in which she has excelled from a young age. Her decision to challenge herself and engage in a field that fueled her curiosity and offered a stable career path reflects the ambition RCC nurtures.
A photograph capturing this moment at the UCR event includes Riverside City College's Dean of Student Services, Dr. Cruz-Soto, Veronica Ordonez and her family, and Karina Ambriz, an Outreach Specialist at RCC Upward Bound.
Veronica Ordonez's journey and achievements epitomize Riverside City College's commitment to fostering excellence in education and empowering students to reach their full potential.