Office of the President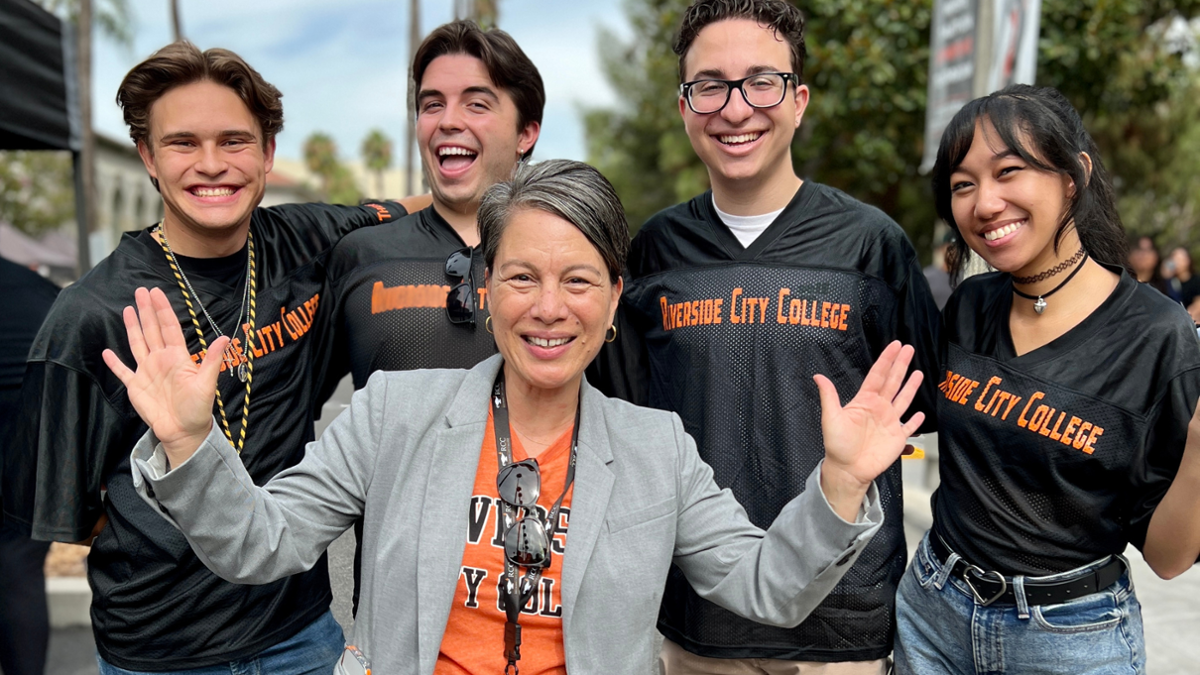 President's Message
Welcome to Riverside City College, where distinguished faculty members and highly-skilled classified professionals are committed to helping you achieve your goals. Whether your plans include transferring to a four-year university, training for a career, or gaining new skills that prepare you for more success, RCC is the best choice.
RCC's eight instructional pathways, each with an academic engagement center, offer resources and a dedicated success team who will guide you toward completing a degree or certificate. That team—and everyone else throughout the College—is here to help prepare you for the next steps in your education or career.
Your opportunities for student life and engagement include: nearly 50 clubs, 18 high-performing athletics teams, a highly-decorated Model United Nations program, world-class arts, and state-of-the-art career education programs. Specialized efforts like the Veteran Resource Center, Disability Resource Center and Guardian Scholars Foster Youth Support Program welcome and support every student's success. In addition, you'll find programs and resources designed to overcome financial and academic challenges, including our Promise Program, scholarships, a network of integrated academic support, and advising.
Connections with educational partners provide opportunities for students in high school to advance your knowledge and strengthen your academic position.
We are committed to supporting the region through the development of partnerships with businesses and organizations that are dedicated to your success. These collaborations are designed to generate internships and on-the job experiences that in combination with your classwork, prepare you to contribute to our region's economy and strengthen our civic society.
On behalf of the faculty, classified professionals and administration we welcome you to Riverside City College. Each of us is ready to guide you on your path to greatness!
Contact Us
To reach out to the President of Riverside City College, please contact Heidi Gonsier, Executive Assistant to the President, at Heidi.Gonsier@rcc.edu or via phone at (951) 222-8804.