Dual Enrollment
I'm a High School Student interested in Dual Enrollment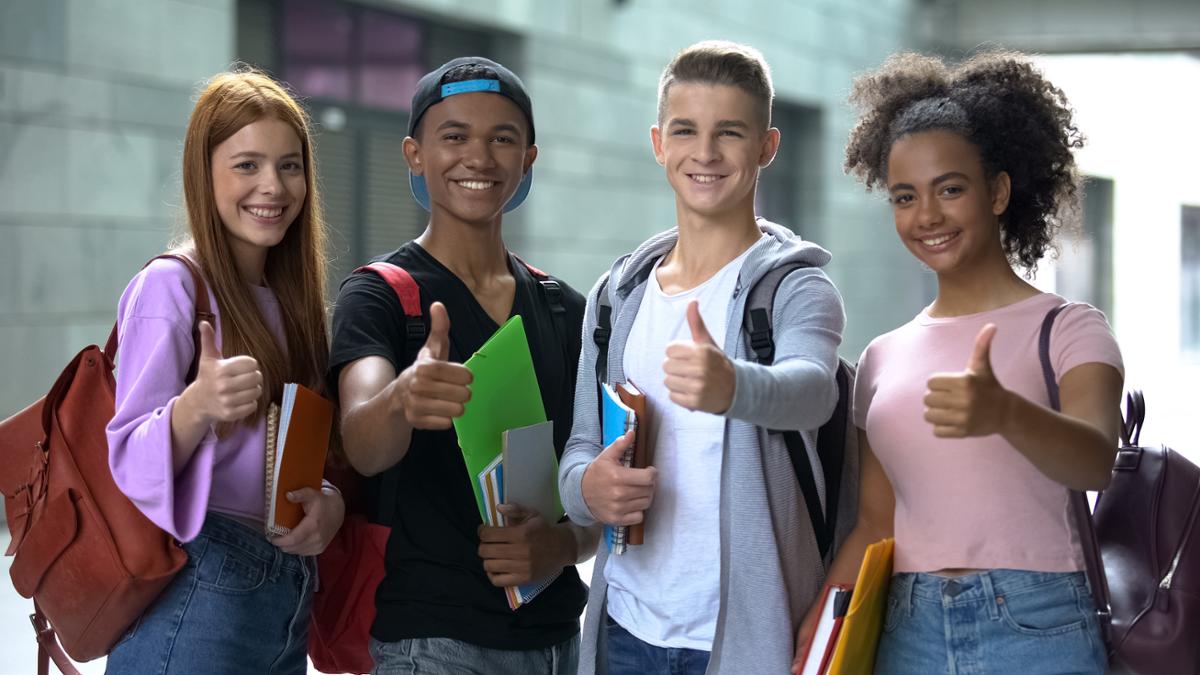 Earn Free College Credit Before Graduating High School
Dual Enrollment Students
Start your college career while still in high school by earning high school and college credit at the same time — on your high school campus or on the Riverside City College Campus. To Participate you will need to apply and submit documents with the following timeframes:
Summer 2021: 10/01/2020 - 06/11/2021
Fall 2021: 10/01/2020 - 08/13/2021
Spring 2022: 10/01/2021 – 02/04/2022
College Courses Conveniently at High School
Dual Enrollment/CCAP
RCC classes held at your high school, taught by RCC faculty
Program Requirements
Attendance at one of the following local high schools:

Arlington HS
Hillcrest HS
John W. North HS
Martin Luther King Jr., HS
Norte Vista HS
Patriot HS
Poly HS
Ramona HS
Rubidoux HS

GPA of 2.00 or higher
Completion of the RCC Online Admission Application for the term of attendance
Completion of the School/Parent Approval Form, which can be obtained from your high school's guidance counselor or Career Office
Willingness to accept the rigor and content of college classes
Important Program Facts
Classes are offered before, during, or after normal high school schedule
Student participation requires both parent and counselor approval
Classes offered: vary by semester
Courses are transferable to most four-year universities (UC and CSUs)
Courses and textbooks are FREE
RCC student benefits: RTA bus pass, RCC ID card, access to the library
Start Your College Campus Experience
Concurrent Enrollment - RCC Classes Taught on RCC Campus
To be eligible, you may attend Riverside City College if you demonstrate college readiness. You must meet ALL of the following requirements to apply as a concurrently enrolled student:
Be at least 16 years of age OR have completed tenth grade
Have a cumulative GPA of 3.00 or higher
Attend high school at least a minimum day
REQUIRED PAPERWORK
If you meet the eligibility requirements, you must submit the following items each term that you want to attend in order to determine/maintain your eligibility:
RCC Online Admission Application Confirmation Page (not required for continuing students)
Official high school transcripts (in a sealed envelope and printed within 90 days or emailed directly from the high school to DualEnrollment@rcc.edu)
School/Parent Approval Form (signed by all required parties)
Note for Home-Schooled Students
In order to satisfy the principal signature requirement, if you are not affiliated with a school district, accredited private school or the Riverside County Office of Education, you must submit a copy of your current Private School Affidavit on file with the California Department of Education. Incomplete packets will not be accepted. In order to be considered for the High School Concurrent Enrollment program, original documents of all the aforementioned items must be submitted by email to the Admissions & Records Office.
Adding Classes
*CCAP students will receive information about registering online from the Dual Enrollment RCC staff. If you do not receive this information two weeks prior to the start of the term, please contact your high school counselor or DualEnrollment@rcc.edu.
Shortly after the deadline to submit high school concurrent enrollment packets for the term in question has passed, if approved you will receive an email to your RCCD student email with instructions on how to add classes. If you have not received a response two weeks prior to the start of the specified term, contact the dual enrollment program. An up-to-date schedule of classes is available on MyPortal and the Class Schedules page. To add classes, you must do the following:
Request Add Code from instructor. Email your selected course instructor(s) to request a four digit add code. You must indicate that you are a high school concurrent student. If the instructor declines to give you a code, you cannot add the class. You can find an instructor's email address by clicking the course name in the online schedule through MyPortal/WebAdvisor. You can use this message when contacting an instructor: "I am a high school concurrent student and would like to enroll into your class. If you are willing to have me in the class, please respond with an add code that I can forward to the Admissions & Records office to be added into the class."
Submit Course Registration Request via email. Concurrent enrollment students cannot add classes through MyPortal/WebAdvisor. Submit your registration request with your instructor-provided add code prior to the class's add deadline. Please submit your registration request from your student email account. Keep in mind that we cannot add you to the class until after the class starts.
Pay fees. Concurrent enrollment students do not pay enrollment fees, but you are required to pay a health fee, student services fee, and transportation fee each term of attendance. Other costs, such as materials, books, and parking permits, are also your responsibility. Payments can be made online through MyPortal or in person at the Student Accounts office. The current schedule of fees is available on Tuition and Fees.
Program Information
You cannot register for more than eight units during the fall/spring semester and no more than five units during the summer term.
You can enroll in most college-level courses, provided you meet the necessary prerequisites. The following classes may not be taken by high school students: All Kinesiology (KIN) courses.
Additional course restrictions may be included at the discretion of the College.
You are allowed to add general courses at Moreno Valley College or Norco College in accordance with each college's high school concurrent enrollment guidelines. For more information, please visit their individual college websites.
When a course has a prerequisite requirement, it means that you must demonstrate pre-existing knowledge and/or skills to be successful in the course by completing the required previous course(s).
As a high school student, you are not required to pay enrollment fees. However, if taking courses, you are required to pay a Health Fee, Student Services Fee, and/or Transportation Fee during every term you attend. Other costs - such as materials, books and parking permits - are also your responsibility. The current schedule of fees is available on
Tuition and Fees
.
As a high school concurrent enrollment student, you will have limited access to MyPortal. You will need to log in to MyPortal to pay fees, purchase parking permits, view grades and order official transcripts. Concurrent high school students cannot register for classes on MyPortal. **CCAP students will register on MyPortal for their classes.
Students cannot register for more than 8 units during the fall/spring semester and no more than 5 units during the summer term.
Please note that submitting the School/Parent Approval Form and required documents to Admissions & Records does not register you in any courses. It is your responsibility, as the student, to submit your High School Concurrent Enrollment add card to the Admissions & Records office prior to the add deadline. It is also your responsibility to register for course(s) in accordance with all college deadlines.
All High school concurrent enrollment students are responsible for complying with the rules and regulations of the College as published in the Riverside City College Catalog and Schedule of Classes.
The grade(s) you earn in your class(es) will become part of your official college academic record. It is your responsibility to make sure your high school receives college transcripts that you may need in order to receive high school credit. You can request transcripts via MyPortal. **Please note that RCC automatically provides your RCC grades to your high school if you are a CCAP student.