Transcript Requests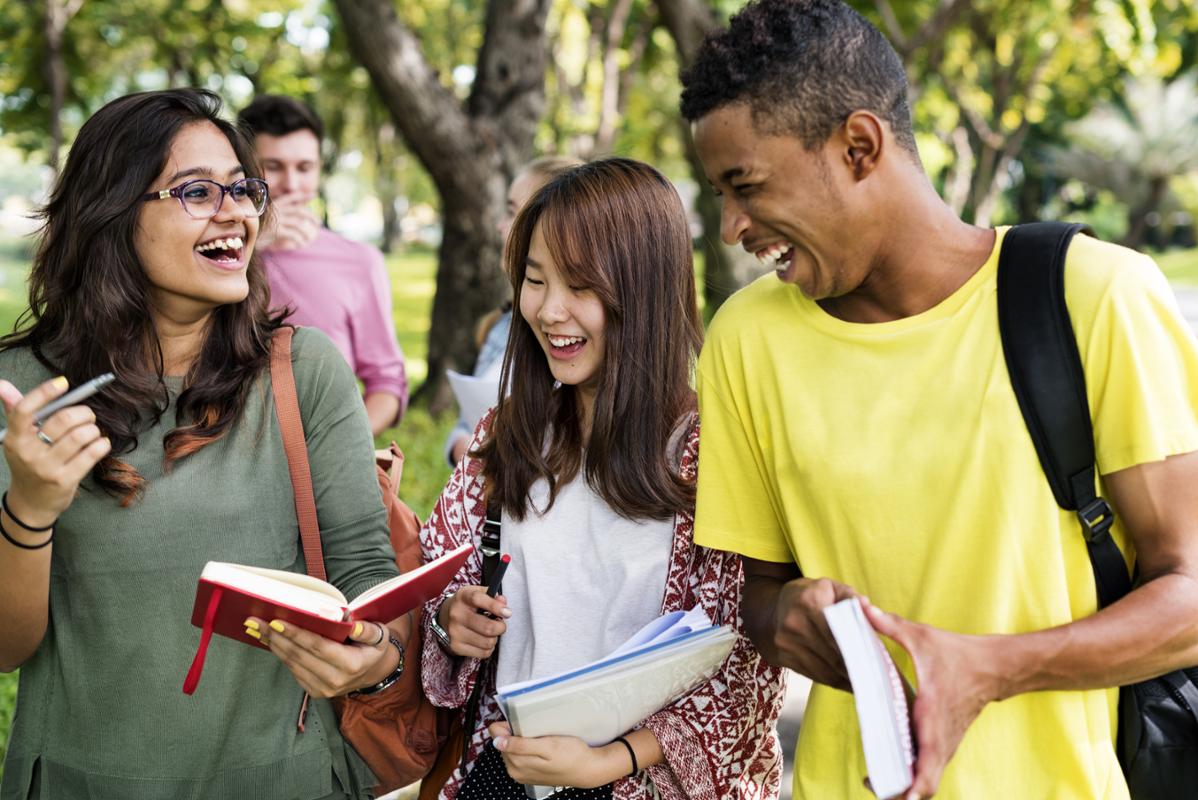 Official Transcript Requests
The Riverside Community College District has partnered with Parchment to provide students with TranscriptsPlus ordering services. You should be aware of the following before submitting an official transcript request:
The first two official transcript requests are free.
Each order can facilitate a maximum of five individual transcript requests.
The RCCD transcript includes coursework completed at Riverside City College, Norco College and Moreno Valley College.
It is your responsibility to check on the completion of grade changes and the posting of degrees and final grades. You should login to MyPortal and View your unofficial transcript to verify the accuracy of the information before submitting a request for an official transcript.

The processing time of your transcript request will be extended an additional 7-14 business days if you request a General Education Certificate. No next-day service or same-day service is offered when requesting a General Education Certificate. If you're not sure if you should request a General Education Certificate, then read the descriptions below.

Transcripts not picked up within 90 days will be destroyed.
How to Order
The most efficient means of submitting a transcript request is through MyPortal. Orders placed through MyPortal will be automatically authorized and processing time may be reduced.
WEBADVISOR
If you last attended an RCCD college prior to February 2017, you can log into WebAdvisor to order your transcript. All former students have been assigned a User ID and default password for WebAdvisor. For instructions on how to login to WebAdvisor, please refer to WebAdvisor's Login Help page.
STUDENTS UNABLE TO LOGIN TO MYPORTAL OR WEBADVISOR
Students who cannot login to MyPortal or WebAdvisor can submit their transcript request directly through TranscriptPlus. Students can also call Parchment Customer Service at 1-847-716-3005 and place a phone order for an additional $15 charge. Additional processing time may be required to authorize the order.
Order Status
Students can check the status of their request through Parchment's self-service portal. Students will receive regular email updates about the status of their order; students also have the option to receive these updates via text message.
Request Types and Pricing
You have the option to have the transcript delivered directly to the recipient or to pickup your transcript in person. Please note the following for pickup orders:
A valid photo ID must be presented at the time of pickup.
A third party can pickup a transcript on a student's behalf. The specified third party must be able to provide a valid photo ID.
You should verify that all final grades, grades changes, and degrees have posted by viewing your unofficial transcripts on MyPortal before placing their order.
PROCESSING TIME
COST
Regular Mail/Pickup/E-Transcript Request
3-4 business days
$7 per transcript
Next-Day Mail/Pickup/E-Transcript Request
1 business day
$17 per transcript
Same-Day E-Transcript Request
Same-day delivery to institutions in the Parchment Transcripts Network
$20 per transcript
Same-Day Pickup Request
2 hours (during hours of operation)
Orders must be submitted 2 hours prior to close of business
$20 per transcript
Same-Day Mail Request
Mailed same-day if order submitted before 11 AM local time
$20 per transcript
FEDERAL EXPRESS SERVICE
In addition to the above fees, FedEx service is offered at the following rates:
| | |
| --- | --- |
| Domestic Service (main 48 states) | $23 per recipient |
| Domestic Service (Alaska or Hawaii) | $30 per recipient |
| International Service | $53 per recipient |
General Education Certificates
If you have any questions about satisfying the requirements for these certifications, please meet with a counselor.
CSU - CALIFORNIA STATE UNIVERSITY GENERAL EDUCATION (CSUGE)
The CSU General Education Breadth is a pattern of courses that community college students can use to satisfy lower division general education requirements for any California State University campus.
UC - INTERSEGMENTAL GENERAL EDUCATION TRANSFER CURRICULUM (IGETC) FOR TRANSFER TO CSU AND UC
The Intersegmental General Education Transfer Curriculum (IGETC) is a pattern of courses that community college students can use to satisfy lower division general education requirements for any University of California or California State University campus.
Extra-Curricular Activities Record
The Extra-Curricular Activities and Honors Coursework Record is available to you if you participated in college clubs and/or district organizations, student government, service to the community on behalf of a club. Publications, scholarships and awards acknowledgment can be mailed with your transcripts. The form also serves as a record for Honors Coursework taken at RCC
This form is now available on-line for you to type in your activities and/or coursework, print out the form utilizing only 1 page (double sided), and then take the completed form to your advisors for signatures.
After compiling all of the signatures, the form must then be taken for signature to a campus student service official for clubs and activities; if for Honors coursework an academic service official's signature is required. For scholarships please obtain the signature from the District Dean of Student Financial Services. The last office will deliver it to Admissions & Records.
Extra-Curricular Activities Records can only be included with transcripts being mailed to recipients other than the yourself. If you wish to include your Extra-Curricular Activities Record when ordering a transcript through Parchment, you must do the following when placing your order:
Select the recipient to whom the transcript will be mailed.
In the Attachment Options for this Recipient area, check the "I am providing an attachment that must be sent with my transcript" box.
Click the "Riverside City College must add information to my attachment before my transcript can be sent" button.
Please keep in mind that only one form is mailed out. If you turn in an Extra-Curricular Activities and Honor Coursework Record form and then stay at RCC longer and turn in another form, the second form must have all of the first form's information on it, including signatures. Only the current form will be mailed. It is important to keep this form neat, grammatically correct and preferably typed.
Click here to print the Extra-Curricular Activities Record (PDF)