Welcome Day 2022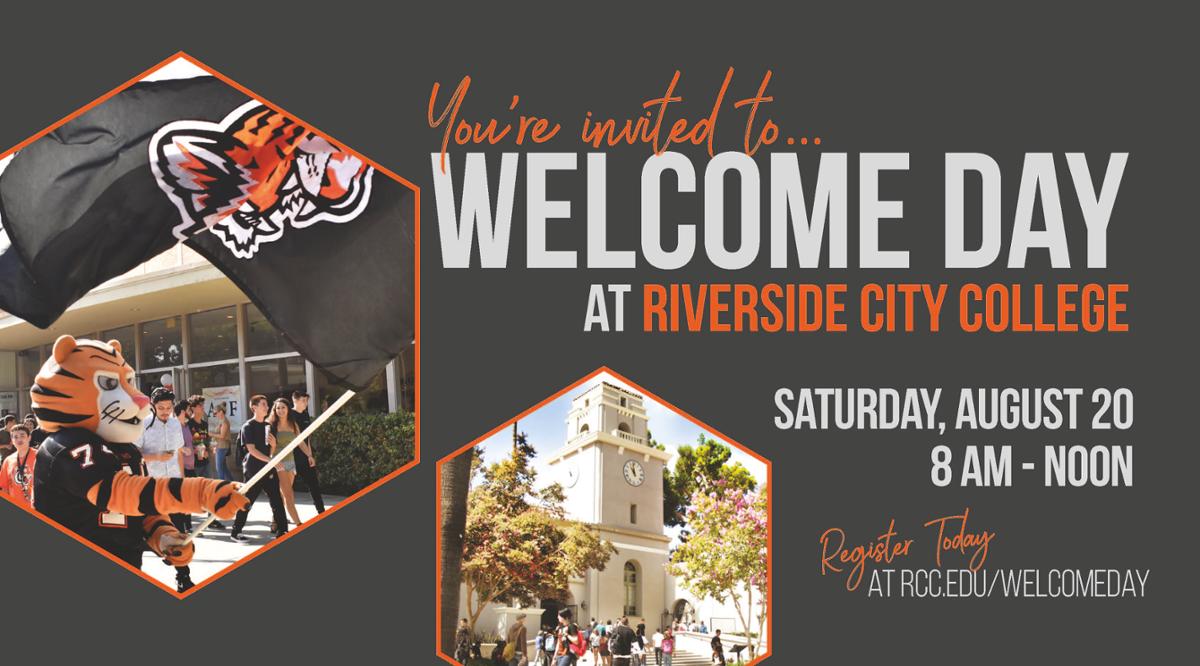 Saturday, August 20
8 am - Noon
Riverside City College is excited to welcome new and returning students to our college! Welcome Day 2022 is an opportunity for first-year students to familiarize themselves with our beautiful campus, locate their classes, obtain their student ID cards, and tour our great campus. Welcome Day also serves as an opportunity to learn about the great resources, such as tutorial services, the library, computer labs, engagement centers, and our counseling department.
Seeking guidance in your first year will help ensure your success and Welcome Day serves as one of those first opportunities for your academic and professional success.
See you at Welcome day 2022!
---
Schedule
| Time | Event | Location |
| --- | --- | --- |
| 8 am | Check-in | Terracina Ave |
| 9 am | Welcome Address with Chancellor Issac | Quad |
| 9:15 am | Club Rush | Quad |
| 9:15 am | Resource Fair | Terracina Ave |
| 9:45 am | Cheer Squad and Marching Band Performance | MLK Promenade |
| 10 am - Noon | Campus Tours and Student ID photos | Kane Building and Digital Library |
| Noon | Grab-and-Go Lunch | Terracina Ave |
Welcome Day is an interactive experience for our new and returning students. You will be walking to various locations around the campus. We strongly advise our guests to:
Wear comfortable shoes
Wear sunscreen and other protective clothing
Bring bottled water
Bring snacks and all medication necessary