Campus Tours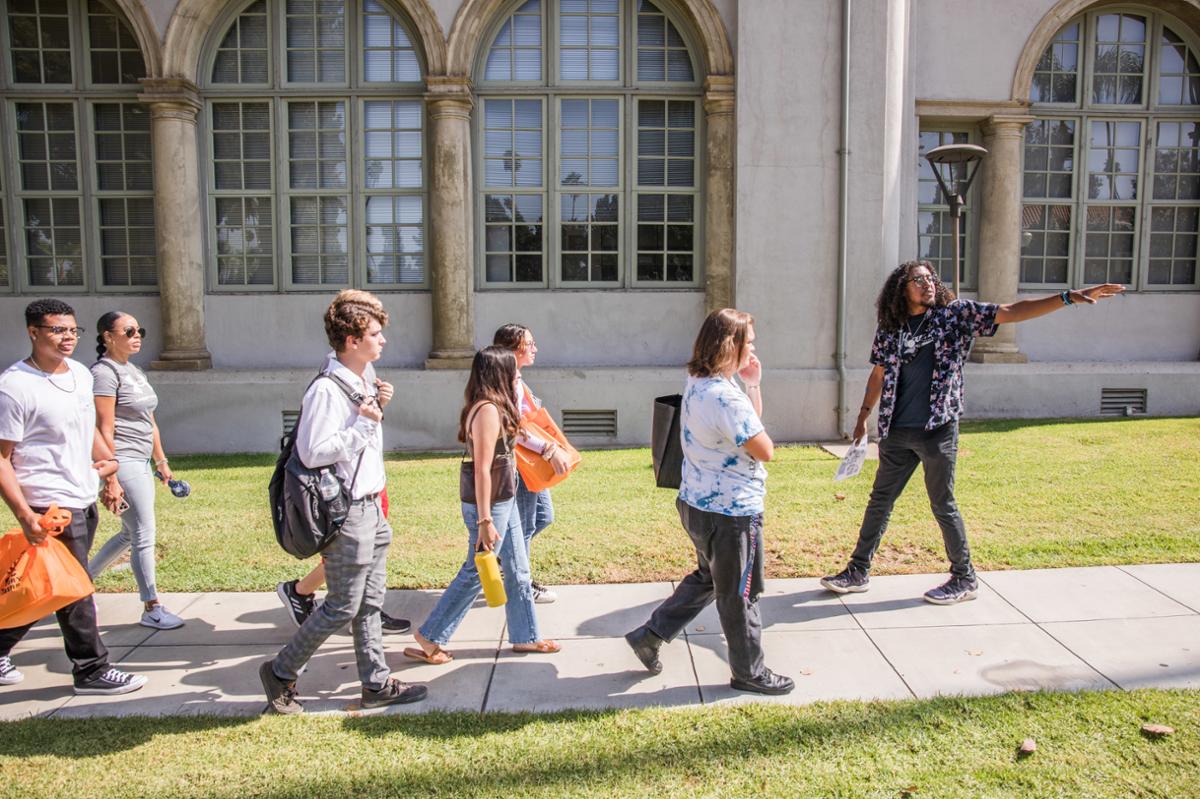 Tour Our Beautiful Campus
Family and Friends Tour
We invite you, your friends and family to join us for an in-person tour of our beautiful college. During your visit, you will get a glimpse of student life, learn about academic programs and student support, and see why RCC students have a strong sense of Tiger Pride.
Tours take place Monday-Thursday at 10am (excluding holidays). Registration for a guided in-person tour is required and each registered prospective student can bring up to three (3) guests for the tour.
BOOK A FAMILY AND FRIENDS TOUR
Group Tours
We offer 60-minute student-led group tours to high schools, middle schools and community organizations. We can accommodate groups of six (6) to 45 guests. We provide a tailored experience that connects your group, when possible, with a student ambassador that can engage your interests and answer your questions.
Note: We have reached our Fall 2023 RCC Group Tours capacity and are no longer taking reservations. We expect to open reservations for Spring 2024 in December 2023. If you'd like a notification when our reservations open again, please provide your contact information in the form below:
Special Accommodations
Our campus embraces diversity and inclusion. If you have special requirements (translator, mobility issues, disability), please get in touch with us at outreach@rcc.edu or (951) 222-8574. We will attempt to accommodate requests.
CONTACT WELCOME CENTER/OUTREACH

Email
outreach@rcc.edu
Office Hours
Monday, Wednesday - Friday: 8 am - 5 pm
Tuesday: 8 am - 6 pm
Phone
(951) 222-8574
Virtual Hours
Monday - Thursday from 2 -4 PM via

Zoom