Campus Tours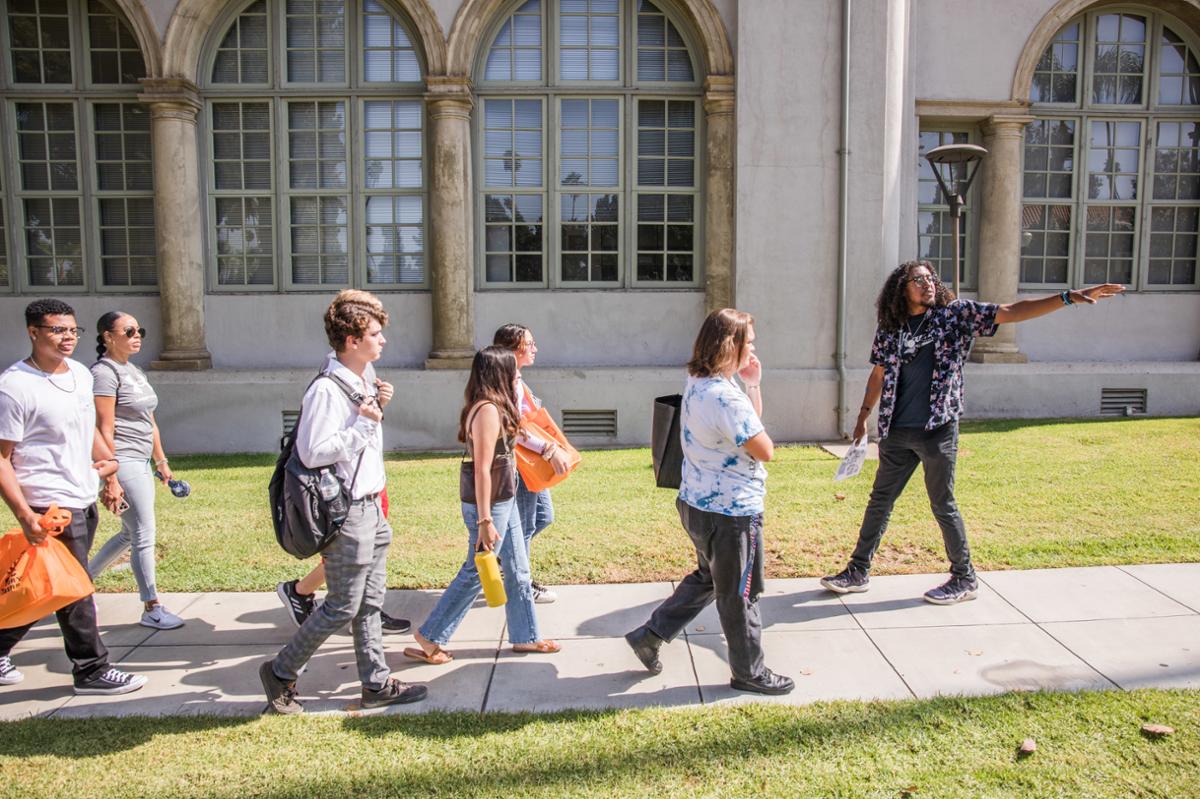 Tour Our Beautiful Campus
Family and Friends Tour
We invite you, your friends and family to join us for an in-person tour of our beautiful college. During your visit, you will get a glimpse of student life, learn about academic programs and student support, and see why RCC students have a strong sense of Tiger Pride.
Tours take place Monday-Thursday at 10am (excluding holidays). Registration for a guided in-person tour is required and each registered prospective student can bring up to three (3) guests for the tour.
BOOK A FAMILY AND FRIENDS TOUR
Group Tours
We offer 60-minute student-led group tours to high schools, middle schools and community organizations. We can accommodate groups of six (6) to 45 guests.
We provide a tailored experience that connects your group, when possible, with a student ambassador that can engage your interests and answer your questions. To best customize your experience, we require a three (3) week advanced notice.
When you submit your request form, you will receive an automated email noting we received your request. You will then receive an additional email once we have confirmed details of your tour. This confirmation email will contain greater tour details, such as parking etc. ​​​We recommend you wait for the date confirmation before planning (reserve bus transportation, etc.).
Special Accommodations
Our campus embraces diversity and inclusion. If you have special requirements (translator, mobility issues, disability), please contact us at outreach@rcc.edu or (951) 222-8574. We will attempt to accommodate requests.
CONTACT WELCOME CENTER/OUTREACH

Email
outreach@rcc.edu
Office Hours
Monday, Wednesday, Thursday, and Friday 8 am - 5 pm;
Tuesday 8 am - 6 pm
Phone
(951) 222-8574
Virtual Hours
Monday - Thursday from 2 -4 PM via

Zoom