RCC Supplemental Instruction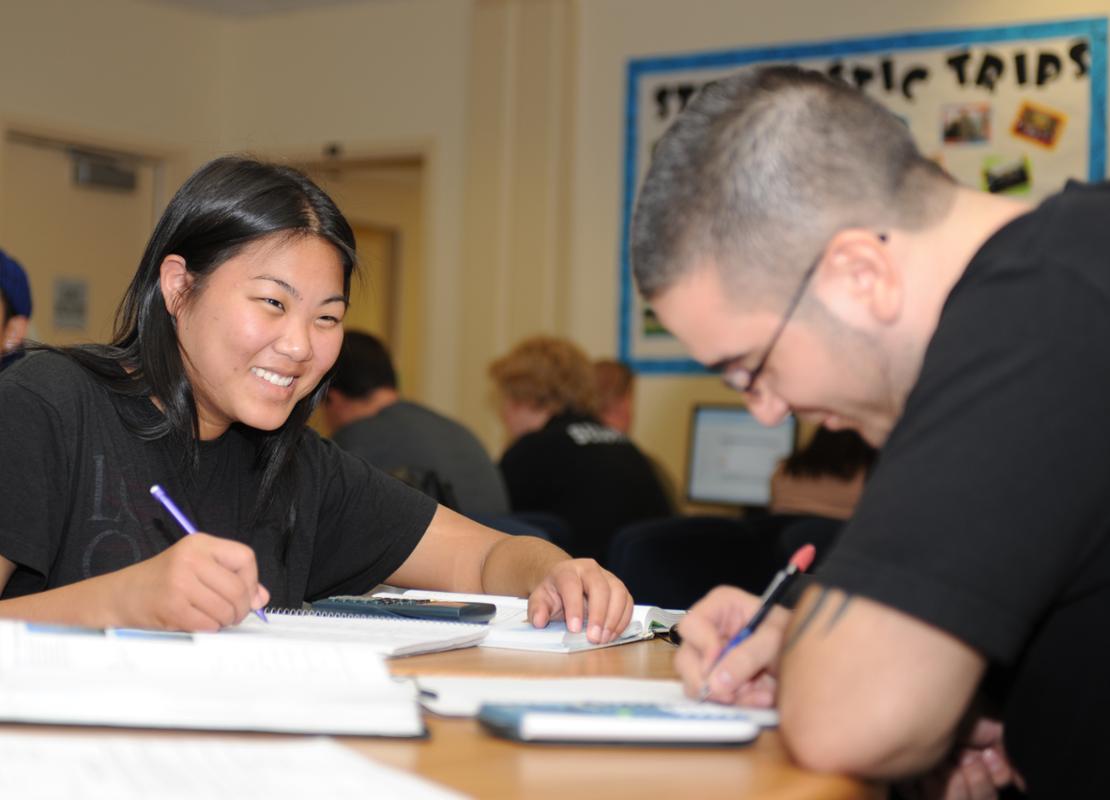 A Different Way to Advance Educational Goals
Supplemental Instruction
Welcome to a different approach to education — Supplement Instruction (SI). A student SI Leader attends every class session, take notes and exemplifies model student behavior. The SI function does not focus on one-on-one instruction, instead, it is oriented towards group discussion, clusters and many other collaborative learning techniques. Using these types of study strategies are an efficient and effective way of engaging students in a creative learning environment.

Inez N. Moore, Ph.D.
Director, Academic Support
Martin Luther King Building, Room 224
phone number - (951)222-8930
SupplementaI Instruction Faculty Involvement
Faculty Commitment
The SI Program coordinator, class SI student leader and the instructor all work together for student success — minimizing the additional time required by the instructor, who will contribute by:
Promoting SI Study Sessions - for just a few minutes
Making Initial Class Announcement: The SI student leader will take a few minutes to speak at the beginning of the first or second lecture to promote study sessions
Endorsing: SI session information is included in class syllabus and verbally endorsed by the instructor at the beginning and throughout the semester (a powerpoint slide with session times will be displayed prior to class). The SI leader will take a few minutes at the beginning of class to make weekly announcements
The Instructor meets weekly with the SI leader for 10-30 minutes to discuss what takes place in the session and shares ideas on how to present difficult subject matter. Instructor Recommends Student SI attendance is voluntary, however, your instructor recommends you meet with your Student SI Leader. To ask for Supplemental Instruction for your class, download the request form and submit it to your instructor!
How to Become a SI Leader
To qualify as a SI Leader you must have:
A 3.0 cumulative GPA or
A 3.0 term GPA for the previous two semesters and
Received an A or B in the prerequisite course(s)
RCC as your home college at the time of application
Applicants who do not have a 3.0 GPA or cannot attend the lecture time for their course will not be considered.
As an SI Leader you will be expected to:
Attend mandatory two-day pre-semester training the Thursday and Friday before classes begin
Attend the assigned lecture for your course
Plan and conduct two or three engaging, collaborative study sessions each week
Hold one office hour each week for meeting students and planning sessions
Meet regularly with the professor of your course
Attend monthly trainings
Meet with the SI professional staff as required
Work an average of 8-10 hours per week
FACULTY RECOMMENDATION FORM
ACADEMIC SUPPORT STUDENT EMPLOYEE APPLICATION
ONLINE SI LEADER JOB DESCRIPTION
SI AT A GLANCE INTERVIEW