Writing and Reading Center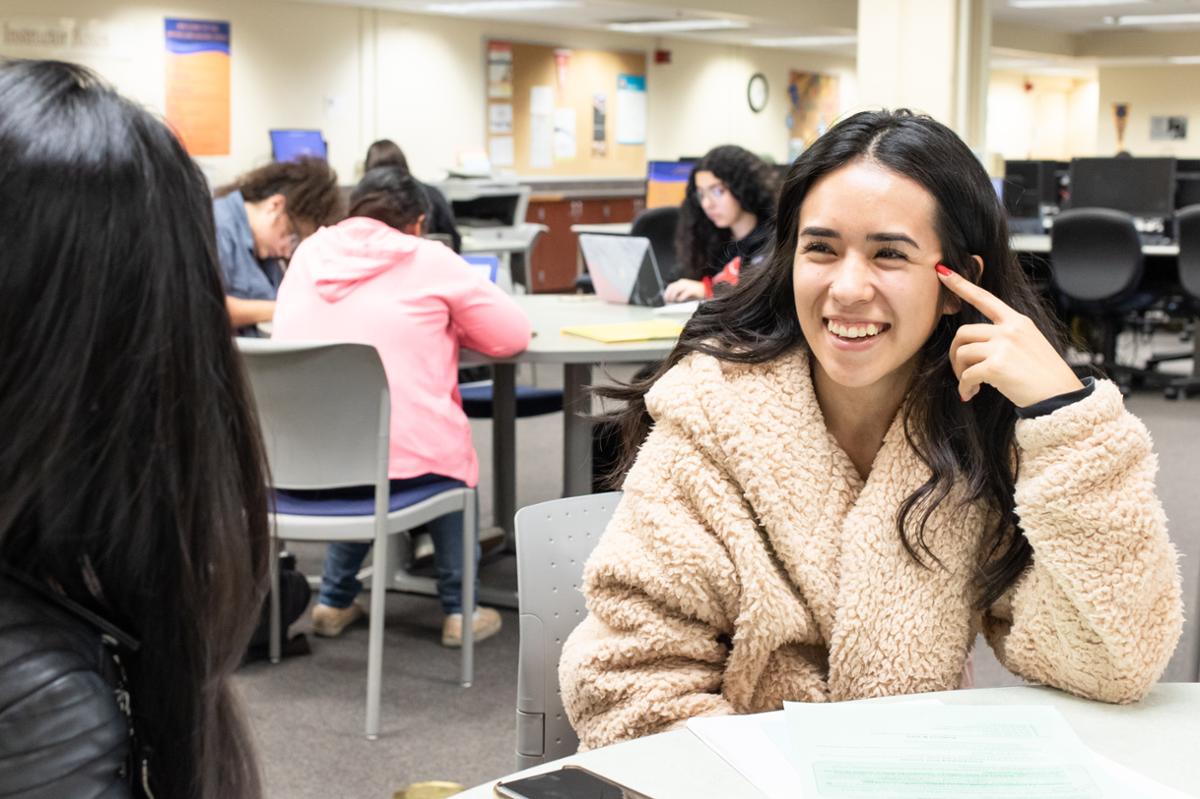 Welcome to the Writing and Reading Center!
Fall 2023 Hours
Live Online Consultations:




Monday - Thursday

9 am - 3 pm and,
5 - 9 pm

Friday

10 am - 1 pm

Saturday

9 am - 2 pm 

Materials available 24/7!
Supervised Tutoring
Get on the "write" track with Supervised Tutoring. Any student in any class can enroll at any time and access the WRC both in person and online. Best of all, access is FREE! Just follow these simple steps to enroll:
Go to MyPortal
Click "Registration"
Search Supervised Tutoring (called ILA-800)
Enroll
ILA-800 will be added to your Canvas dashboard for quick and easy access.
Start getting better grades on your reading and writing projects today.
Any questions, please contact Denise.Kruizenga-Muro@rcc.edu
Other WRC-Based Support
ALR 887 and English 885 (Clinic courses) are zero-cost, zero-unit courses designed for students who want concentrated help in various areas of reading, writing, and study skills. As part of each course, students take a diagnostic test and then work on assignments as part of an individualized lesson plan.
Students can enroll in either of these courses in Webadvisor via the Student Portal.
Upcoming Workshops
Fall Zoom workshop meeting links. All workshops are held from 1 - 2 pm.
Date

Workshop Information

Date

Workshop Information

9/6

Using Your Learning Style to Enhance Your Writing

Join Zoom Meeting
Meeting ID: 896 0705 1162
Passcode: 574068

9/13

Using Your Learning Style To Enhance Your Writing

LHSS Engagement Center
MUS 104

9/20

Decoding A Paper Prompt

Join Zoom Meeting
Meeting ID: 824 4998 2854
Passcode: 798401

9/27

Decoding A Paper Prompt

LHSS Engagement Center
MUS 104

10/4

Taking Focused Notes From A Single Source

Join Zoom Meeting
Meeting ID: 869 4101 8644
Passcode: 685765

10/11

Taking Focused Notes From A Single Source

LHSS Engagement Center
MUS 104

10/18

Writing A Killer Thesis

Join Zoom Meeting
Meeting ID: 878 2420 0563
Passcode: 205983

10/25

Writing A Killer Thesis

LHSS Engagement Center
MUS 104

11/1

Creating An Outline

Join Zoom Meeting
Meeting ID: 851 4412 3220
Passcode: 012396

11/8

Creating An Outline

LHSS Engagement Center
MUS 104

11/15

Writing & Organizing Supporting Body Paragraphs

Join Zoom Meeting
Meeting ID: 854 1627 9749
Passcode: 872247

11/29

Using Transition Words To Improve the Coherence and Flow of Your Writing

Join Zoom Meeting
Meeting ID: 854 1627 9749
Passcode: 872247

12/6

Identifying Plagiarism

Join Zoom Meeting
Meeting ID: 836 4172 9831
Passcode: 219340