About Riverside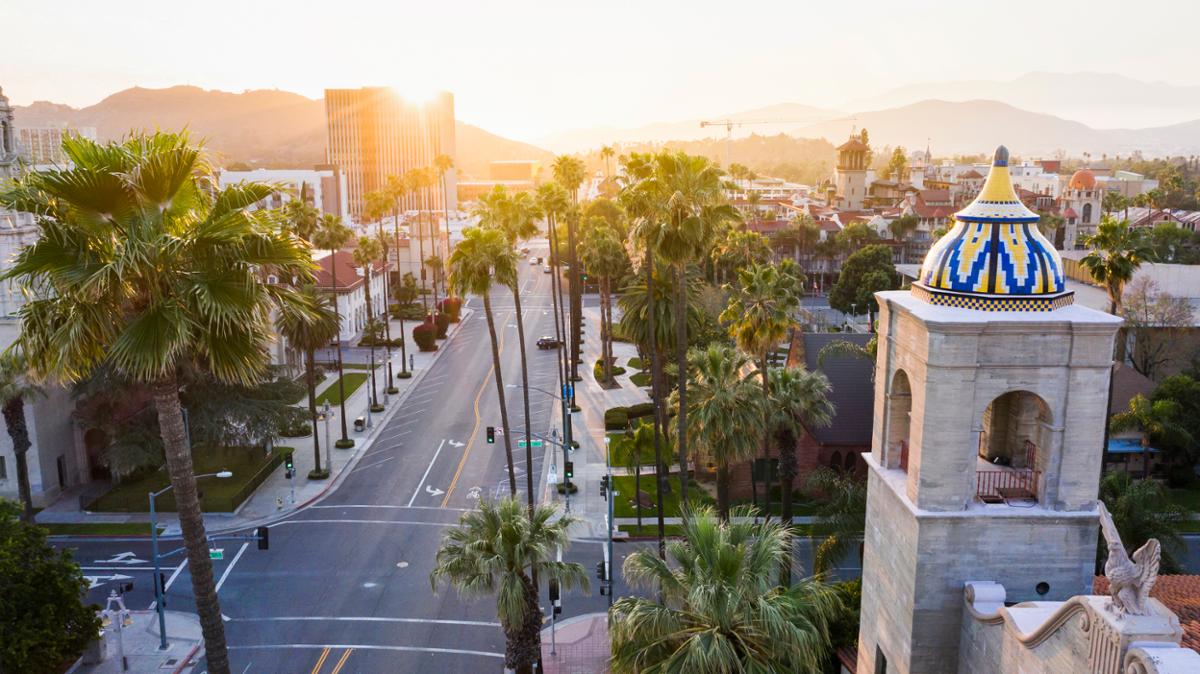 Sixty miles east of Los Angeles, Riverside is the largest city in the County, with more than 336,000 residents. Known for its citrus industry, an entire empire was built around the sweet and zesty navel orange.
Riverside has 24 nationally registered historic sites and more than 100 city landmarks commemorating this city's flavorful history. Known as the city of arts and innovation, visitors and residents enjoy cultural activities including downtown museums, restaurants and performing arts centers.
As Riverside flourished, a local family opened the Glenwood Cottages guest house, which later grew into the world-famous Mission Inn Hotel and Spa, the largest Mission Revival–style building in the United States. The inn's guest list has included Presidents Nixon and Reagan, film stars, and royalty. Downtown Riverside's historic Fox Performing Arts Center is a 1929 Spanish Colonial Revival theater that held the first public screening of Gone with the Wind.
Riverside is also home to four colleges and universities: Riverside City College was the first college, others include University of California, Riverside; Cal Baptist University and La Sierra University.
Things to Do in Riverside
Riverside Festivals
Lunar Festival- 2023 Will be the 10th annual Riverside Lunar Festival. Over 100,000 attendees over the weekend enjoy the celebrations.
Festival of Lights-

The Mission Inn Hotel & Spa's Festival of Lights is one of the nation's largest holiday light collections, voted "Best Public Lights Display" by USA Today. Every year, the Inn's festival gains new energy grows in popularity, and ushers in an increasing number of visitors to the Riverside area.

Tamale Festival- The Spanish Town Heritage Foundation is proud to present the annual Riverside Tamale Festival as a learning opportunity to share the story of Lorenzo Trujillo and the 10 original families who walked from Abiquiu, New Mexico across the Old Spanish Trail in 1842 to settle in this area.