Clubs and Organizations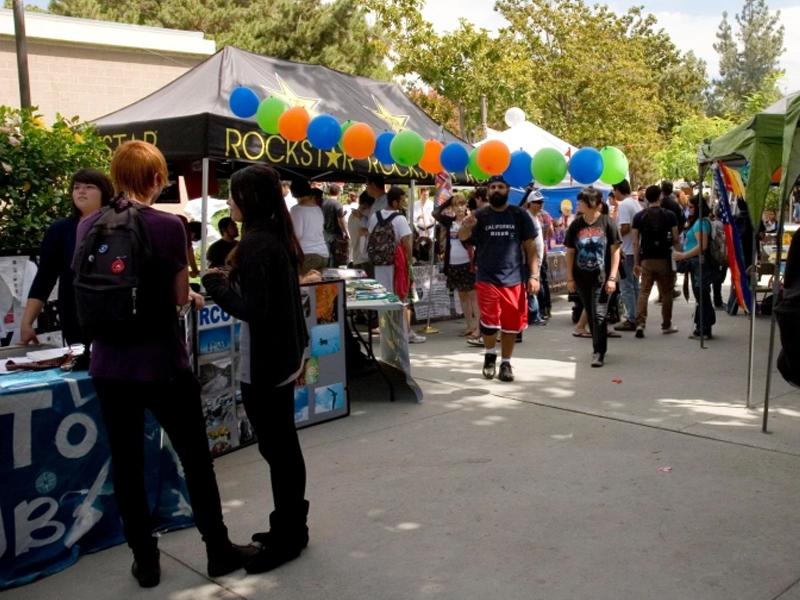 Find Your Purpose
Clubs and Organizations
Want to make the most of your college experience, then getting involved on campus during your free time between classes, studying, and work is the way! Getting involved also provides you with opportunities to engage with classmates, gain valuable "real-world" experience, and work to achieve common goals, while developing social and professional relationships. Plus, being involved looks really good on transfer and job applications! Student clubs and organizations help to enhance the quality of student life on campus and provide leadership and engagement opportunities. Student Life and Activities recognizes and supports over 75 student clubs and organizations. Clubs and organizations range from cultural, academic and honor societies, recreational, religious, and special interest. Need more reasons – Check this Out!
The purpose of clubs and co-curricular organizations is to encourage personal and professional growth through social, cultural, occupational, and service co-curricular opportunities that supplement the academic experience. Clubs and organizations are funded through Student Activity fees paid each semester, so STUDENTS MUST HAVE THEIR STUDENT SERVICES FEES PAID UP TO DATE TO JOIN CLUBS AND ORGANIZATIONS!
Current Student Clubs
A Club is an officially chartered and ASRCC approved extra-curricular group whose active membership is limited to current RCC students and has at least one advisor who is a current full-time faculty member of the college. Student Clubs have to be approved by Student Life and Activities, and recognized by Associated Students of Riverside City College (ASRCC) to be allowed to use the College name, use of College facilities, & request funds from ASRCC. Clubs can change year after year and need to be rechartered each academic year. In order to receive approval from ASRCC clubs must complete the following requirements:
A minimum of seven (7) Riverside City College students who have paid their Student Serivices Activity Fee; including a President, Treasurer, and ICC Representative.
A minimum of one (1) advisor who is a Riverside City College full-time faculty that will advise and provide guidance to the student organization on various college policies, supervise all financial activity and be present at all meetings and events. All advisors must sign the "Advisor Agreement" (see Club Packet). Adjunct faculty and college staff may serve as associate advisors provided its approved in their workload.
Have a constitution and by-laws providing details on how the club/organization will operate and the roles of the organization officers. (see Club Packet).
Submit the Club Packet to the Student Activities Office within the first six weeks of the Fall semester, or the semester you wish to charter.
Once all requirements have been fulfilled, ASRCC will then review the new student organization's constitution and bylaws at the weekly ASRCC Senate Meeting.
ASRCC offers students a variety of clubs and organizations that you can join to make a difference, gain leadership skills, make friends, and earn volunteer community service hours. Students can join an existing club or start their own. Any enrolled RCC student is able to form a club.
DON'T SEE A CLUB FOR YOU?! Start your own by completing the Club Packet or email Student Activities@rcc.edu.
Co-Curricular Organizations
A Co-Curricular Organizations are often referred to as "Organizations". These organizations provide students and opportunity to be involved AND earn class credit. In addition to participation in extracurricular activities, students receive class credit or hours for their participation. Unlike student clubs, Organizations are facilitated by faculty, and has a minimum of one (1) full-time faculty advisor with an approved RCC course load, or their designee. To join these organizations, you must enroll in the corresponding course and have the faculty member's permission to enter, as well as have paid your Student Services Activity Fee.
The Chamber Singers Club works to advance the expression of Choral Music through direct performance as well as active support of the medium.
Meetings are held Monday, Wednesday and Friday 10-11:30 am in CSA Choral Hall
Advisor
John Byun
john.byun@rcc.edu
Dance is a dynamic part of our campus — where we delve into both the academic and expressive side of an art form of power and grace.
Advisor
Mark Haines
mark.haines@rcc.edu
We are the forum for the interaction and education of guitarists on campus — furthering the knowledge and expression of guitar ensemble music.
Meetings are held Monday, Wednesday and Friday from 10:00-11:30 am
Advisor
Peter Curtis
peter.curtis@rcc.edu
Meet Monday, Wedensday and Fridays from 12:15 - 1:45 pm in CSA band room.
Advisor
Charles Richard
charles.richard@rcc.edu
The Marching Tigers have led parades, have been featured on TV/film, and performed on various noted stages…but our students know them best for their contribution to every home RCC football game.

Meetings are held Thursday 7-9 pm at the stadium/ Stover
Co-Advisors
James Rocillo
james.rocillo@rcc.edu

Kurt Kilgus
kurt.kilgus@rcc.edu
Our team participates at several regional and national conferences each year. Teams represent foreign countries or non-governmental organizations and discuss topics like nuclear disarmament, economic issues, human rights and intellectual/technological property rights. Participants receive recognition for their efforts.
Meetings are held Friday 1-4 pm in the Digital Library Auditorium.
Co-Advisors
Dr. Kendralyn Webber
kendralyn.webber@rcc.edu
Dariush Haghighat
dariush.haghighat@rcc.edu
The music industry can be a tough place. Our organization offers its members the opportunity to gain knowledge, insight, experience, and artistic development in the music industry and community — plus the supportive environment needed to get started.
Musical Theatre exists as an organization to tour, recruit, and perform for fundraisers or RCC functions.
For more information contact
Advisor
Jodi Julian
jodi.julian@rcc.edu
Piano Ensemble is dedicated to the study, rehearsal, and performance of various literature written for piano ensemble. The ensemble also provides cultural enrichment for club members and the greater community.
Meetings are Monday, and Wednesday 9:45-10:35 am in CSA 252.
We help remove higher education barriers — empowering members to develop leadership skills, global and local awareness, cultural pride, and cultural identity. The Puente Club provides opportunities for students to enrich our college through campus and community activities.
Meetings are held Wednesday 12:50-1:50 pm via zoom
Student Association Interpreters of the Deaf (SAID) meetings are held on Monday from 12:30 - 1:30 pm and Tuesday from 5 - 6 pm.
Advisor
Diana MacDougall
diana.macdougall@rcc.edu
Working with the RCC Athletic Training Department at RCC, we introduce the field to interested students. We provide guidance and experience through classroom and hands-on exposure at practices, games, and the athletic training room. California State University transfer readiness is a goal — from class selection to resume building to application.
Meetings are held Friday 9 am in Wheelock Gym Room 102
Our organization provides students with the means to accomplish their goals in the performing arts — preparing them to contribute as artists, educators, audiences, and supporters of the arts. We strive for outstanding arts experiences, superior teaching, and access to valuable aesthetic learning in dance, music, and theatre.​

Advisor
Jodi Julian
jodi.julian@rcc.edu
We are leaders in musical performance, dedicated to a tradition of excellence. Along with the Jazz Ensemble, we have commissioned and premiered more than 20 new compositions, featuring famous guest artists, while appearing at conventions, festivals, and conferences around the nation.

Advisor
Kevin Mayse
Kevin.Mayse@rcc.edu
Embrace Positive Change
RCC also offers a variety of engagement centers!
Innactive Clubs
If you are interested in restarting these clubs or have an idea of a new club not listed please see club packet.
To provide a voice to the voiceles; animals. Our club promotes meat/dairy-free meal options that are easy and budget friendly for all. We advocate and provide awareness and information on industrialized farming, endangered species and other topics relevant towards ending animal suffering.
Advisor
Timothy Gutierrez
timothy.gutierrez@rcc.edu
To provide students with knowledge and to introduce the four fields of anthropology to those interested in or those who have antthropology as an applied major. The club will dedicate its cause to giving students the opportunity to participate in anthropology related activities and other guidance to those seeking a career in anthropology.
Advisor
Laura Greathouse
laura.greathouse@rcc.edu
To provide an environment where student members can: attain leadership skills; gain professional experience; establish industry contacts; obtain employment related information; discuss social and economic issues; and broaden their business knowledge. The club is also designated to assist the members with forming useful and lasting network channels, and to participate in business-related activities, leadership and professional development workshops, and to share ideas with there peers.
Advisors:
Laneshia Judon
Laneshia.judon@rcc.edu
The purpose of the Elohist Club is to enrich students with the knowledge and understanding of the biblical scriptures and aspire students to participate in volunteer services for the community. We are a worldwide club and organization that believes in God the Father and God the Mother testified in the bible and study all the truths Jesus Christ taught including the Sabbath day and Passover. The Elohist Club has been established all across the nation as well around the world. In our local Inland Empire, we have clubs in UCR, CSUSB, SBVC and also right here at RCC! We welcome all who thirst for the word of God and want to learn the Bible with an open mind to come and study with us!​
Advisor
Name: Catherine Thaler
Email: catherine.thaler@rcc.edu
We are international and domestic students meeting to interact and exchange ideas while experiencing the diversity, culture and knowledge that is thriving right here on our campus.
Contact Us
margaret.tjandra@rcc.edu
The Philosophy Club's goal is to transcend academic philosophy boundaries and open the space for all issues that foster our growth as inquirers. Moreover, we wish to provide a safe, supportive, and welcoming environment for all students. We will maintain trust and an ethos of respect for differing viewpoints. Members are expected to be considerate, open-minded, and patient when expressing their views and responding to points-of-view with which they disagree. We aim to have a diverse approach to topics and cultivate an inclusive outlook towards the philosophical discussion.
Be Involved, Be Rewarded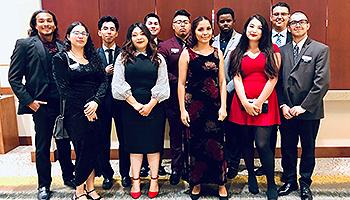 Associated Students of RCC (ASRCC) is the official governing body representing and advocating for the rights and interests of RCC students. We hold to the principles of democracy under three branches of governance: Executive, Legislative and Judicial. Be involved to make your ideas, interests, challenges and concerns count while helping improve student life.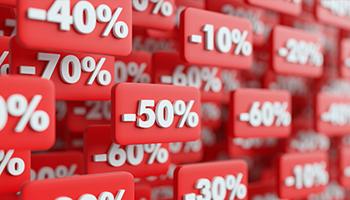 As a student you have access to diverse discounts, from theme parks to Lyft rides and free services like transit passes and certain entertainment.Having a hard time making ends meet — you're not alone, half of students don't get enough to eat…plus, a large percentage are homeless or housing insecure. There is help available for RCC students.