RCC Class Schedule
RCC online class schedule includes a comprehensive list of course offering available during the Fall, Winter, Spring, and Summer terms. View the current Class Schedules below.
Register for Classes
For the most up-to-date information on add, drop, and refund dates, log into
MyPortal
. Choose "Students" and then "Search and Register for Classes". After selecting the class(es) you want to view, you'll see a "Class Selection Results" screen. Choose "Class Name/Deadlines". The Academic Calendar provides information on start and end dates, holidays and final exams.
VIEW CURRENT ACADEMIC CALENDAR
---
Class Modality at Riverside City College:

Take it Your Way!
RCC offers classes in three primary modalities:
In Person

Hybrid

Online

FULLY ON CAMPUS

On set days and times.
You will meet at a set time with your professor and classmates in a classroom on campus.

PARTIALLY ON CAMPUS & PARTIALLY ONLINE

In a hybrid class, a portion of learning is done in person and a portion is done online.

ONLINE – No scheduled meetings.
REG MEET – scheduled online class meetings
OCC MEET – occasional online meetings

The class is only online, and you will work independently on your weekly assignments.
In-person class sections will note the days and times that the class meets as well as list the building and room number or space where the class will meet. (Noted with a physical location in the schedule)

Hybrid class sections require in-person and online participation. Hybrid sections will have ON-LINE listed in the Schedule of Classes and include days/times and building/space for meetings. This gives you more flexibility for another class and job/family responsibilities. (Noted as with a physical location and online in the schedule)

Online class sections will be listed as ON-LINE and generally will have no meeting days/times listed. This class gives you a lot of flexibility, but it also requires responsibility. (Noted as online in the schedule)

Some online classes may have meeting days/times listed as:

REG-MEET – is an online class with regular weekly meetings via Zoom.
OCC-MEET – is an online class with occasionally meetings via Zoom. These meetings will be located in the NOTES of the class section.
---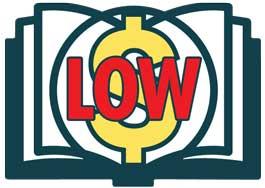 Affordable, or free, textbooks
We recognize that the high costs of textbooks serve as a barrier that impacts student success. To address this, RCC labels Zero Textbook Cost (ZTC) and Low Textbook Cost (LTC) courses in the class finder.
ZTC (Zero Textbook Cost) course sections have no textbook-related costs, including access fees, workbooks, or manuals. These sections might use a textbook that is freely available online or through the RCC Library, the textbook might be provided to you free of charge, or a textbook may not be required.
The textbook is available freely online or through the library, OR
The textbook is provided to you free of charge, OR
There are no required textbooks
Your course might still have other (non-textbook fees) related to it, such as class fees, supplies, or printing.
LTC (Low Textbook Cost) sections are those whose required textbooks can be purchased at the RCC Bookstore for $50 or less, in either physical or electronic format.
Your course might require supplies or have other fees over this $50 amount.

You can find ZTC (Zero Textbook Cost) course sections from RCC's class finder. When searching the class finder, look for the ZTC icon to the right of the course section.

You can also use the "Only show classes with zero cost textbooks" filter on the sidebar to limit your results to only ZTC sections.
Many of these books can be found freely online, while others might be provided to you or be made available through the library.
Check your course syllabus or Canvas shell for links or more information. Your instructor might also be able to provide more information on each title and on how you can go about accessing it.
Printed versions of some online resources may be available to be checked out through the library or purchased through the bookstore.