What You Should Know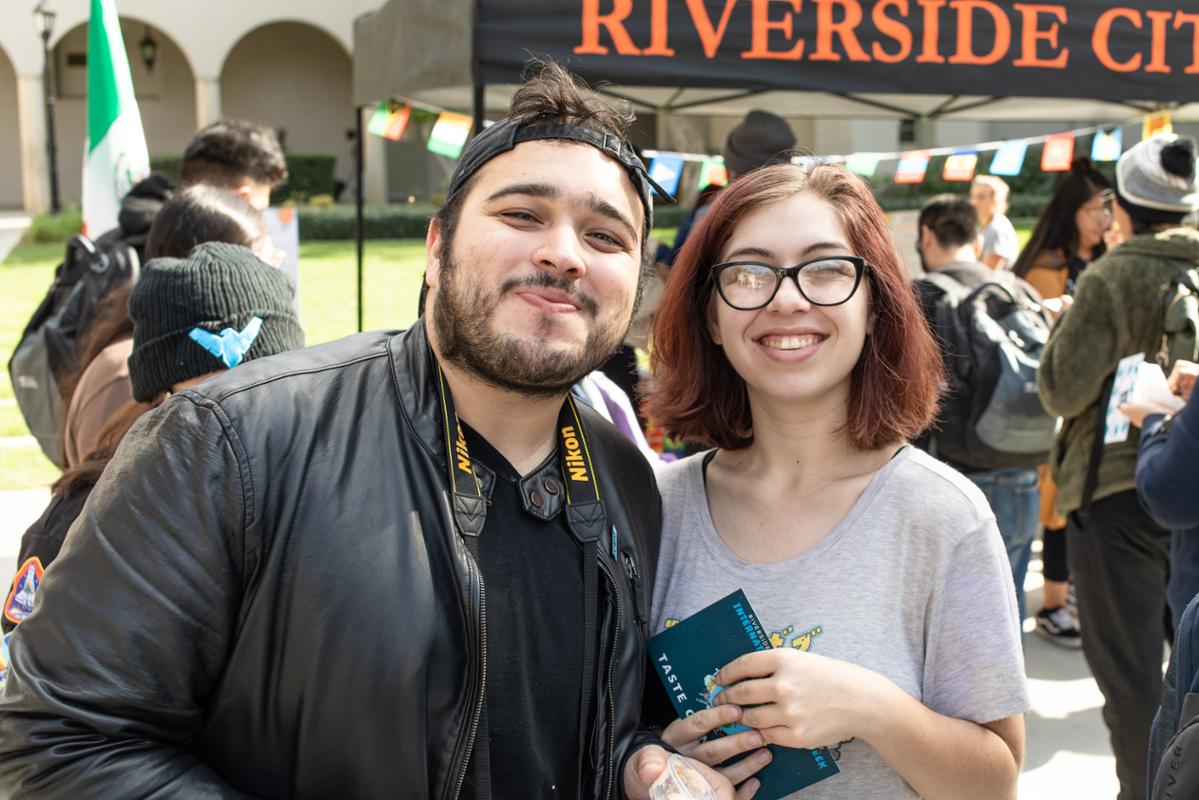 Student Knowledge Center
Academic Support Services Video Tutorials
RCC Campus Resources Video Tutorials
Frequently Asked Questions (FAQ)
Check out our most frequently asked questions below. If you don't see your question, contact admissionsriverside@rcc.edu and we will assist you.
RCC is a very affordable option compared to a public or private university. Our tuition is only $46 per credit hour. We encourage all students to apply for financial aid, even if you don't think you will be eligible. We have fee waiver programs, scholarships, and The Promise program which covers tuition, fees, and a book voucher for two years for eligible students.
Most students can complete an associate degree within two or three years if they follow their comprehensive educational plan. Ready to jump right into a career? Check out our certificate programs for a career ready option in less time!
You can
Apply Online
or in person. If you need hands-on support, visit the RCC Welcome Center. The Admissions & Records office and other student support departments are in one place, the Charles A. Kane Student Services Administration building at 4800 Magnolia Avenue. Riverside, CA 92506. For more information, call our office at (951)-222-8600. You can also book an
appointment online
.
You will get a Welcome email within 1-2 business days after you apply, so check your personal email. This is sent to your personal email you used when you applied. If you cannot find it, check your spam/trash/junk folders. If you find it there, make sure you add us as a safe sender! Your Welcome email it will contain your student ID number, RCC email and log in information as well as next steps, like completing an online orientation. Screen shot or print this email. It has important information you will use throughout your time here at RCC. Make sure to complete your financial aid application and look for scholarships to apply for — even if you don't think you're eligible.
Submit an official transcript (sealed, unopened transcripts printed within 90 days to the counseling office or request your transcript to be sent to RCC directly from your institution). See steps for verifying prerequisites or email sssp@rcc.edu for assistance.
If you plan to park on campus, you will need a parking permit. Daily passes are available across campus at marked parking kiosks, or you can order a semester permit online via WebAdvisor or MyPortal. You can view a quick tutorial video on purchasing your parking pass online here: https://youtu.be/P7JcGSfKTcU
Students can park in white-lined spaces while displaying their parking pass. Parking tickets will be issued if you do not display your permit. Familiarize yourself with the different lots, and allow yourself time to find an open stall. Yellow-striped spaces are for staff only. Please be aware of the rules and follow them to avoid a citation. Parking is limited. To save money and avoid traffic congestion you may want to use your FREE RTA bus pass, carpool or plan your trips to campus.
Please make sure your financial aid application is complete, and you have turned in any requested documents. Get your RCC ID card, parking permit (if needed), visit your engagement center, obtain your text books, and familiarize yourself with learning where your classes are by taking a campus tour (we have virtual options too!). You can view and print your schedule on MyPortal. It is a great idea to screen shot and/or print your schedule. For assistance in viewing your class schedule online, view this tutorial video: https://youtu.be/tKO4mdA_-Dg
You can reset your password online via our self-service Single Sign On. If you still need help, stop by the Welcome Center or contact Admissions & Records (you'll need a photo ID) email Outreach@RCC.edu to have your password reset.
If your professor allows you to enroll in their class, they'll provide you with an authorization code. You can then use the authorization code to add the class online. Please view our quick video here https://youtu.be/VsmGf0xUtWc on information about a waitlist and how to use an authorization/add code. For problems using an add code, email admissionsriverside@rcc.edu
Visit our Residency page for the required documents and form to establish residency. You can send the completed form and documents to admissionsriverside@rcc.edu. or contact Admissions & Records for information on establishing residency or tuition waiver.
You can make changes to your personal profile in WebAdvisor or MyPortal under the Personal Information section.
To drop a class, go to WebAdvisor or MyPortal and choose the correct option to drop your class. Pay careful attention to deadlines by clicking the class for more information. If you need help dropping your class, please watch our tutorial videos. For MyPortal, click here: https://youtu.be/SPTkZP-0ur4 For EduNav, click here: https://youtu.be/LiwASaYu-Ic. If you owe a balance and have a hold on your account, you will need to go to email admissionsriverside@rcc.edu Admissions & Records to drop the class in person (please bring your photo ID
Your Student ID will not work until you are registered in classes and until the semester begins. If you have registered for classes, Admissions & Records can check to make sure your name is on the Riverside Transit Agency (RTA) list. The RTA list is sent out each Monday and Thursday. Please keep in mind if you are only on a waitlist and not actively enrolled in a class, you will not be on the RTA list.
Important Forms and Documents