QLess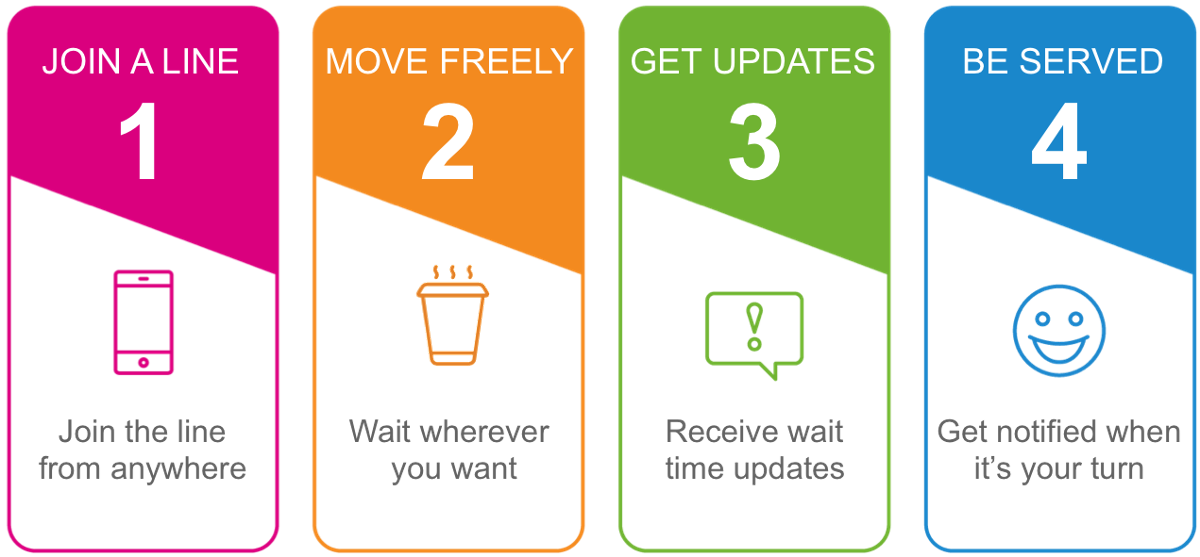 QLess Virtual Line
Save time when visiting Riverside City College's Admissions & Records office by adding yourself to our QLess Virtual Line. Instead of spending valuable time waiting in line, you can add yourself to the virtual line and you will be notified once you are next in line for service.
How do I join the line?
QLESS MOBILE APP:
The QLess Mobile App is available for both Apple® and Android™ devices.


TEXT MESSAGE:
Text "RiversideCC" to 1-951-338-9591 and follow the prompts.
L - Leave the line, use command when you need to exit a particular line.
S - Status update, use this command when you want an update of your wait time and place in line.
M - More time, use this command to request additional time if you know you won't arrive in time.
H - Help, use this command to get additional assistance with QLess.
Standard text messaging rates will apply.​
Self-service kiosks are available at each participating department. Staff will also be available to assist students who would like to be added to a line.
What happens if I don't arrive in time?
Students who do not arrive in the alloted time will forfeit their spot in line. Students who are running late can request additional time via text or through the mobile app. Students who arrive within 30 minutes of their spot being forfeited should inform a staff member who can then add the student back to the front of the line.
Can I join more than one line?
Yes. Each department has its own line and students are welcome to join more than one line at a time. QLess knows when a student is being assisted and which department is assisting the student, so there is no risk of a student losing his or her place in the other line(s).
How is my phone number protected?
Although your phone number is stored in the QLess database, it is not fully visible to any of the college's employees. They will only be able to verify the last 4 digits of your number. Also, QLess does not sell or allow numbers to be spammed by QLess or any third parties. Please see the QLess Privacy Policy for more information and the security measures used to protect your information: http://qless.com/about/privacy/.