Fellowships, Internships, and Experiential Learning
At RCC, students can participate in paid experiential learning opportunities that make a positive impact on the college and the greater Riverside community while also building real-world skills that will make them competitive in the professional world. The programs listed below offer a range of service and work opportunities in the areas of food insecurity, climate action, K-14 education, and social justice. Review each program to get started!
College Corps

Consider making community service a core part of your college experience and preparation for future careers. RCC College Corps, in partnership with #CaliforniansForAll College Corps, will connect up to 50 students with local service opportunities in community organizations such as food banks, climate action organizations, and K-12 schools. Students enrolled at RCC, MVC or Norco College are eligible to apply to serve as a College Corps Fellow.
RCC College Corps Fellows who complete requirements of the program will earn $10,000, have access to training, networking, and professional development opportunities, and will gain real-world job experience and skills to add to their resume. Click the link below to learn more about program eligibility, benefits, timeline, the application, and more!
Community Action Leadership Academy
The Community Action Leadership Academy (CALA) is launching at RCC! CALA is a social justice-oriented internship program at RCC where students "learn and earn" by enrolling in coursework pertaining to community leadership and simultaneously work for pay at local nonprofit organizations focusing on issues such as anti-racism, education, workers' rights, environmental justice, food security, assistance to the formerly incarcerated, LGBTQ+ Rights, public health, and domestic violence. CALA interns will apply and interview in Spring and begin coursework and placement at their sites in Fall semester. Educational stipends are also provided in addition to paid hours.
CALA Eligibility Requirements
RCC must be your home campus
Work at a local nonprofit organization 10-20 hours paid per week
Be enrolled in at least 6 units in fall and sping semesters, including Political Science 14 - Internship in Political Science in the fall
Participate in Academy events and workshops
Be committed to social justice work
Apply by April 16, 2023
Academic Support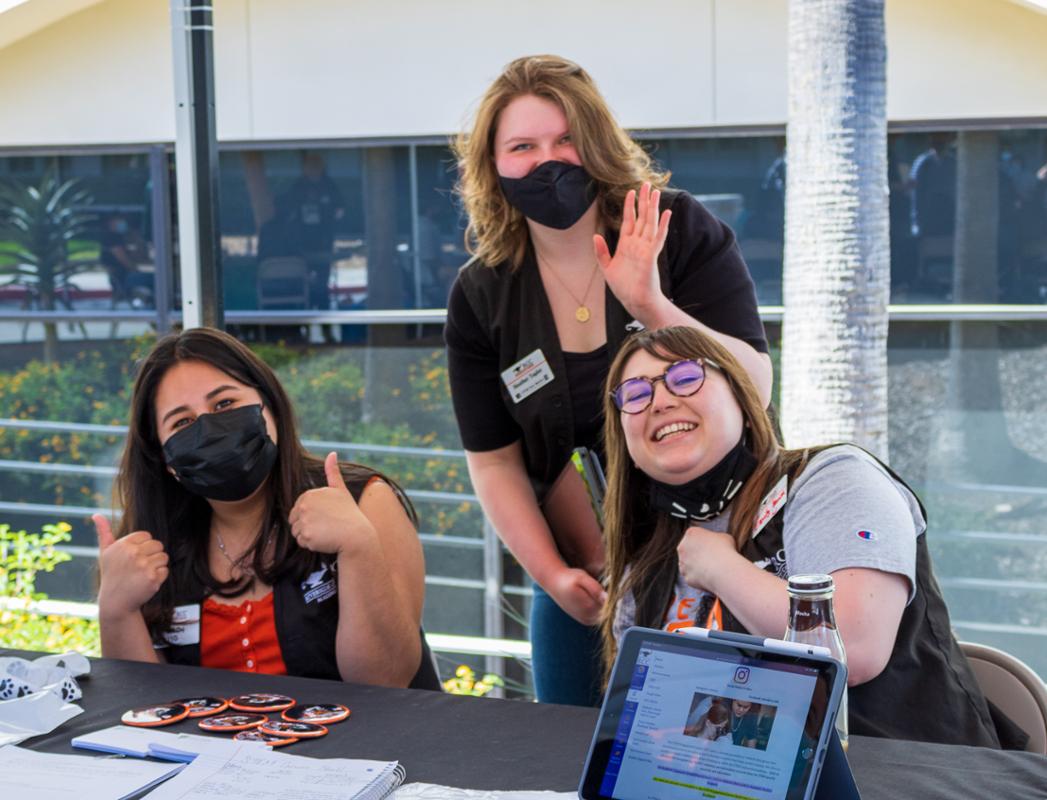 Drawing upon the Peer Instructor's own experiences, and the training provided by Academic Support, a Peer Instructor strives to help students pass their classes and develop the skills necessary for a successful college career. Peer Instructors work online and/or in-person, in small friendly group settings and/or in personal one-on-one sessions; helping students learn content-specific information, college resources, and/or academic skills.
Eligibility and other Requirements
Must demonstrate competency in the area(s) in which they serve by earning an A or B in aligned courses, as applicable
Must have at least a 2.5 GPA (3.0+ preferred)
Have been enrolled at RCC for at least 1 term (1 academic year preferred)
Be currently enrolled in at least 6 credits during the term they are working, with RCC as their home campus
General Program Time Commitment
Peer Instructors may work anywhere between 10 to 20 hours per week depending on their availability and the students' needs.
RCC Peer Mentors are current students that serve as a knowledgeable guide for new and continuing students. Peer Mentors work collaboratively with their peers, college professional staff, and faculty to increase student access to campus resources and support student success through regular communication with a caseload of students. Peer mentors are selected due to their desire to become campus leaders and support their fellow students in achieving their goals at RCC.
RESPONSIBILITIES
Provide new and continuing students with information about resources and student services
Assist new students in making a successful transition to college
Maintain contact with assigned caseload of students to provide consistent and ongoing support through regular communication
Promote Engagement Center services though targeted outreach campaigns to current students
Coordinate with fellow peer mentors, professional staff, and faculty on projects to promote guided pathways and student success
Serve as a positive social and academic role model
QUALIFICATION AND SKILLS
Ability to work approximately 12 hours a week with the Engagement Centers and attend a one-hour virtual meeting every other week (in addition to mandatory training)
Currently enrolled and completed a minimum of one semester of coursework
Desire to help students succeed
Demonstrate good interpersonal and communication skills
An understanding/willingness to learn about inclusivity and diversity
Minimum cumulative G.P.A. of 3.0 or higher
SALARY AND BENEFITS
Earn $15 per hour
Acquire valuable training through paid professional development opportunities
Gain experience to enhance your resume
Partner Educational Institutions and Non-Profit Organizations
Non-profit organizations and educational institutions are encouraged to connect with RCC. The goal of these programs is to form solid relationships between students and local organizations. If your organization is interested in partnering with RCC and would like to connect with students through the RCC College Corps and/or CALA programs, please click on the link below to be connected to the appropriate program lead.