Riverside City College Makes Waves with Exciting New AA Program in Audio and Music Technology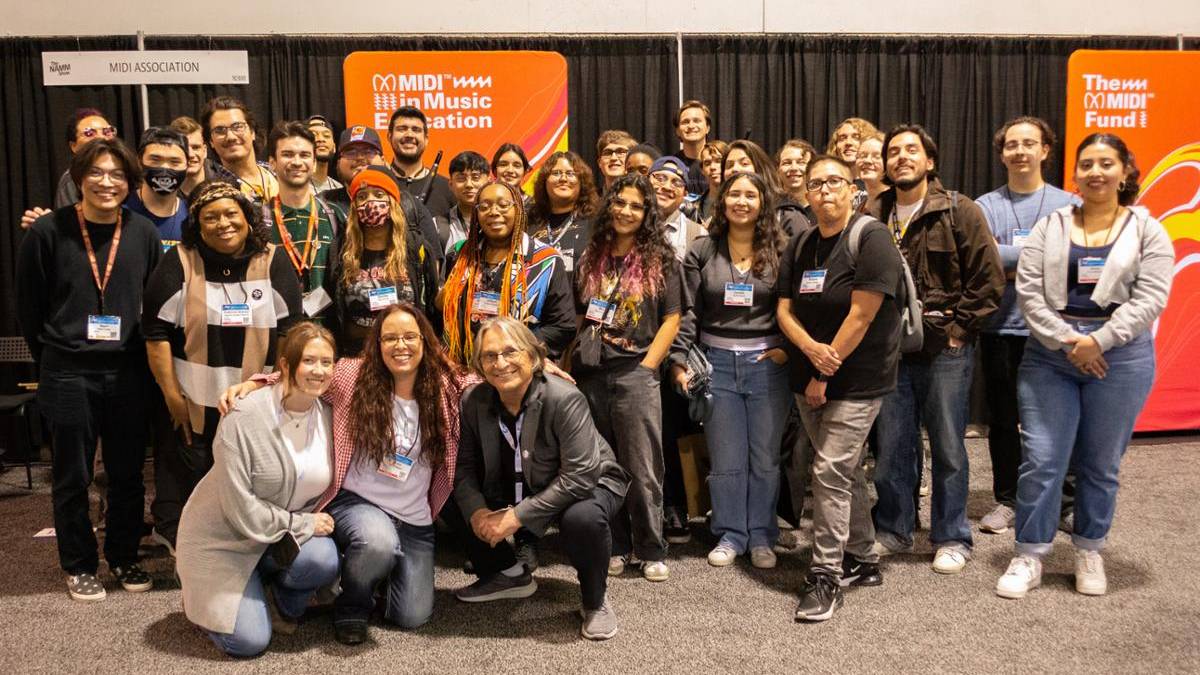 Riverside City College (RCC) is thrilled to announce the launch of its new Associate of Arts (AA) program in Audio and Music Technology, commencing this fall, 2023. Even before its official start, this program has already garnered attention and accolades within the college and the industry.
Up until now, RCC has been successfully graduating and transferring students through a carefully crafted Fine & Applied Arts degree. Most of the students have been transferring to Cal Poly Pomona's Bachelor of Arts in Music Industry Studies, where they have excelled in their studies and well into their careers.
Under Professor Jennifer Amaya's leadership, the program has been making remarkable strides in and out of the classroom. Professor Amaya's commitment and dedication have led to numerous accomplishments, including a recent invitation to participate in the prestigious NAMM Show, one of the largest events in the music industry.
NAMM
During the National Association of Music Merchants (NAMM), RCC students were selected as the leading group of students invited by the MIDI Association to serve as "exhibitors," staffing and working at the MIDI Association booth. This opportunity attracted approximately 45 students who eagerly embraced the chance to showcase their skills. Additionally, four RCC students auditioned and were chosen as "product specialists" for a China-based electronic wind instrument company, working at the Robkoo booth. As a result, each student received the latest Robkoo electronic wind instrument, with RCC being generously gifted a valuable instrument as well.
Furthermore, RCC had the honor of having two NAMM President Innovation Scholarship winners this year: Aaliyah Ragland and Brian Verduzco. These scholarships recognize college students who demonstrate excellence in the field of music and have shown dedication to pursuing a career in various music-related domains.
Professor Amaya also led three informative sessions at the NAMM Show, covering topics such as The Plan for a New ADT In Music, Becoming an Avid Certified Instructor and Avid Learning Partner, and The Struggles and Triumphs of Music Technology Professors.
Music Industry Club
In addition to these accomplishments, RCC is proud to announce the establishment of the new "Music Industry Club" (MIC), led by student Harley Glenn. Harley shared, "The MIC aims to expand upon the offerings of the Music Department at RCC, creating a community for networking, collaboration, and providing opportunities for student musicians." Bi-weekly club meetings are scheduled on Thursdays at 12:15 pm in CSA#248 (Coil School for the Arts, Music Technology Lab).
Seeing Vision
Looking ahead, Professor Amaya is currently spearheading state-wide discussions with over 15 California Community Colleges, at least 8 California State Universities, ASCCC representatives, a few private universities, and a University of California (UC) institution to develop a standardized lower-division curriculum ADT for an alternative degree pathway in Music Industry Studies. This alternative pathway caters to a new type of music student interested in pursuing a modern music curriculum and degree, leading to diverse career opportunities within the music industry, encompassing both creative and business aspects.
Furthermore, Professor Amaya is collaborating with a major industry partner in the Inland Empire to establish a pathway for RCC students in the live sound/live events industry. This collaboration aims to provide students with opportunities for internships and vetting for potential paid positions, offering training that can lead to permanent employment.
Future Students
For students interested in joining the program, the core courses in the Audio and Music Technology program at RCC are MUS-8A: Music Technology I and MUS-8B: Music Technology II, which serve as prerequisites for the remaining program curriculum.
RCC is also an Avid Learning Partner, certifying students in the industry-standard software, Pro Tools.
The program's remaining courses currently include MUS-9: Film Scoring, MUS-10: Mixing, MUS-11: Studio Recording, MUS-P11: Live Sound, MUS-98: Careers in Music, and recently added MUS-P52A: Songwriting.
Additionally, RCC offers a Music Technology certificate, CE928, with plans to develop additional certifications in the coming year(s).
For more information about the Audio and Music Technology AA program at Riverside City College, please contact: Jennifer Amaya, Associate Professor of Music, at jennifer.amaya@rcc.edu.