Dance Performance Selected for ACDA's Inaugural Screendance Festival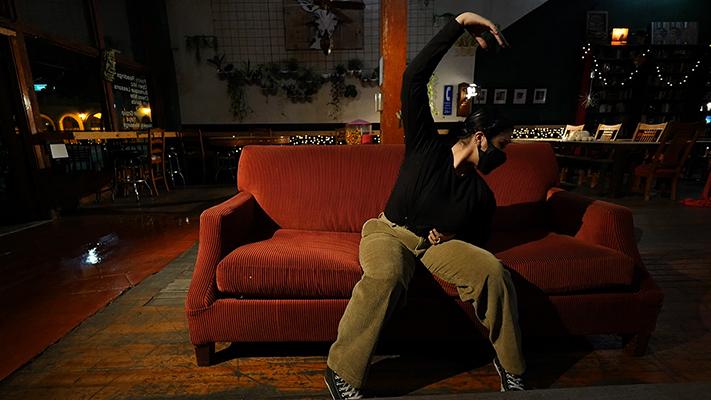 RCC's Dance and Pilates program will be featured at the American College Dance Association's (ACDA) Inaugural Screendance Festival on April 10. The College's entry was one of 30 selected among the 152 submissions and is one of only two community college submissions to be featured in the Festival.
The 30 selected screendances will be showcased during one of three Gala Concerts. RCC's piece will be presented in the second gala. The concerts are not open to the public; however, the piece can be viewed on the RCC Dance program's YouTube channel.
The College's Dance program has a long-standing history of participation and selection in ACDA regional Gala Concerts.
RCC's entry Looking Forward is directed by Rosa Rodriguez-Frazier, visiting professor; choreographed by Erika Goe-Washington, associate professor of Dance; and performed by student Brianna Picazo. It was produced for Kinetic Conversations 2020: The Film.
"RCC's Dance and Pilates program is especially gratified to see the work of Rosa Rodriguez-Frazier, Erica Goe-Washington, and Brianna Picazo be recognized," Rita Chenoweth, professor of Dance, said. "We are honored to be included with so many prestigious institutions at the Screendance Festival."
Picazo was recently accepted into San Diego State University's Dance program. She is also a featured choreographer in the upcoming RCC's spring student dance concert Celebrate Dance 2021: Drive-In Edition.
The Screendance Festival was created to give college and university students, and faculty the opportunity to create new work for a digital presentation, since the traditional in-person meeting is not feasible currently.
ACDA defines screendance as a dance created discretely for the digital screen combining the arts and crafts of cinematography and choreography while focused on the dancing body as the primary subject of creative expression.