Automotive Apprenticeship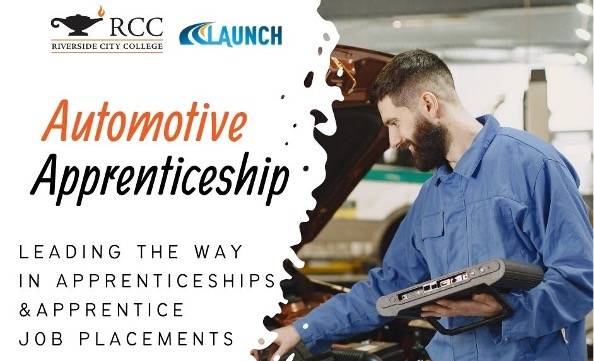 In collaboration with LAUNCH, Riverside City College (RCC) is leading the way in automotive apprenticeships and apprentice job placements.
Currently, RCC has 41 Automotive apprenticeship students working with employers like Audi, BMW, Jaguar, Ford, Volkswagen, Mercedes Benz, and more.
Director John Wilson shared, "The success of the Automotive Apprenticeship program is due to a team effort with great individuals like Professor Angelina Alcantar, Department Chair Paul O'Connell, Dean Shari Yates, and many other faculty and staff."
Attending the RCC Automotive Apprenticeship program helps you achieve quality education, hands-on training, and guarantees career placement in one of the top-ranked industries in the United States and globally.
Watch a recent testimonial from RCC LAUNCH Automotive Apprentice Stephanie Gutierrez and ask yourself, why not apply to be an RCC Automotive apprentice today?
Visit rcc.edu/programs/automotive-technology.html to learn more.