RCCD College Corps Fellows: Leading the Charge in Addressing California's Most Pressing Challenges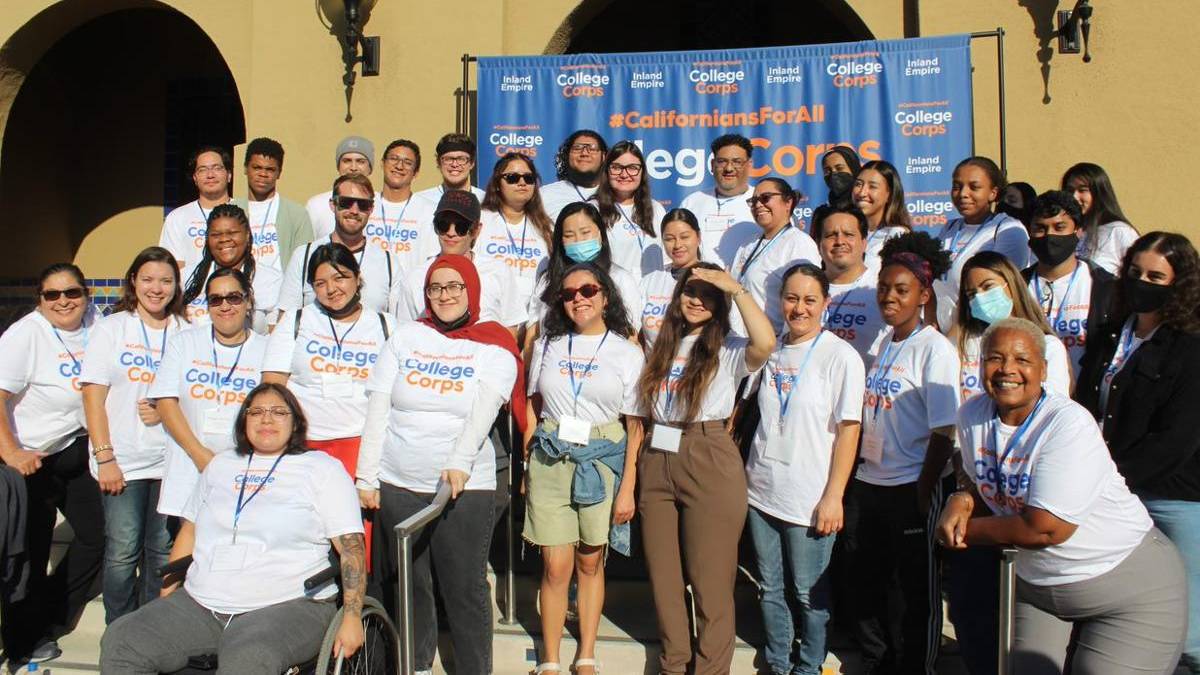 RCCD College Corps Fellows from Moreno Valley College, Norco College, and Riverside City College are set to complete their inaugural service program this summer. The College Corps program is a paid service initiative that aims to help college students graduate on time while also providing meaningful work that benefits the local community. The initiative awards students up to $10,000 for serving their community by completing 450 hours of service.
The College Corps Fellows have been at the forefront of tackling the most significant issues facing California today. They have been mentoring and tutoring low-income students, distributing meals to those who are food insecure, and taking action on climate change. AB 540 CA Dream Act students can also take part in the program, ensuring that all college students in California can earn money while serving their community.
The first cohort of the RCCD College Corps program has already served over 10,000 hours, working with 11 active community host partners. These partners include Catholic Charities, the City of Moreno Valley's Community Development Department and Parks and Community Services Department, Jurupa Unified School District, MVC Monty Market, Upward Bound Programs, Norco College Food Pantry, RCC Basic Needs Resource Center, Riverside Community Health Foundation, Riverside Unified School District, and Step Up Tutoring.
The program's success has been recognized by the Western Riverside Council of Governments (WRCOG), which awarded the RCCD College Corps Cohort the General Assembly Community Service Award. Moreno Valley Council Member Baca-Santa Cruz nominated the initiative for its outstanding community service and leadership within the WRCOG region. RCCD College Corps will be recognized at the 32nd General Assembly and Leadership Address on Thursday, June 29, 2023, at the Pechanga Resort Casino.
College Corps Director Darci Manzo Piron is excited for the new cohort to begin next fall. Manzo Prion shared,
"Participating in programs like College Corps and volunteering, in general, can have numerous benefits for college students. Not only do they provide an opportunity to earn money while serving, but they also offer the opportunity to develop new skills, build a professional network, and make a positive impact in the community. This form of service can help our students develop a sense of purpose, increase their confidence, and even improve their mental and physical health."
The program has garnered recognition for its outstanding work and is poised to continue its mission of making a difference in the lives of Californians for years to come.
Follow the RCCD College Corps Instagram account (@rccd_collegecorps) for the latest updates and information, and check out this video from RCCD Chancellor W Wolde-Ab Isaac, Ph.D.