Gateway College and Career Academy wins National Award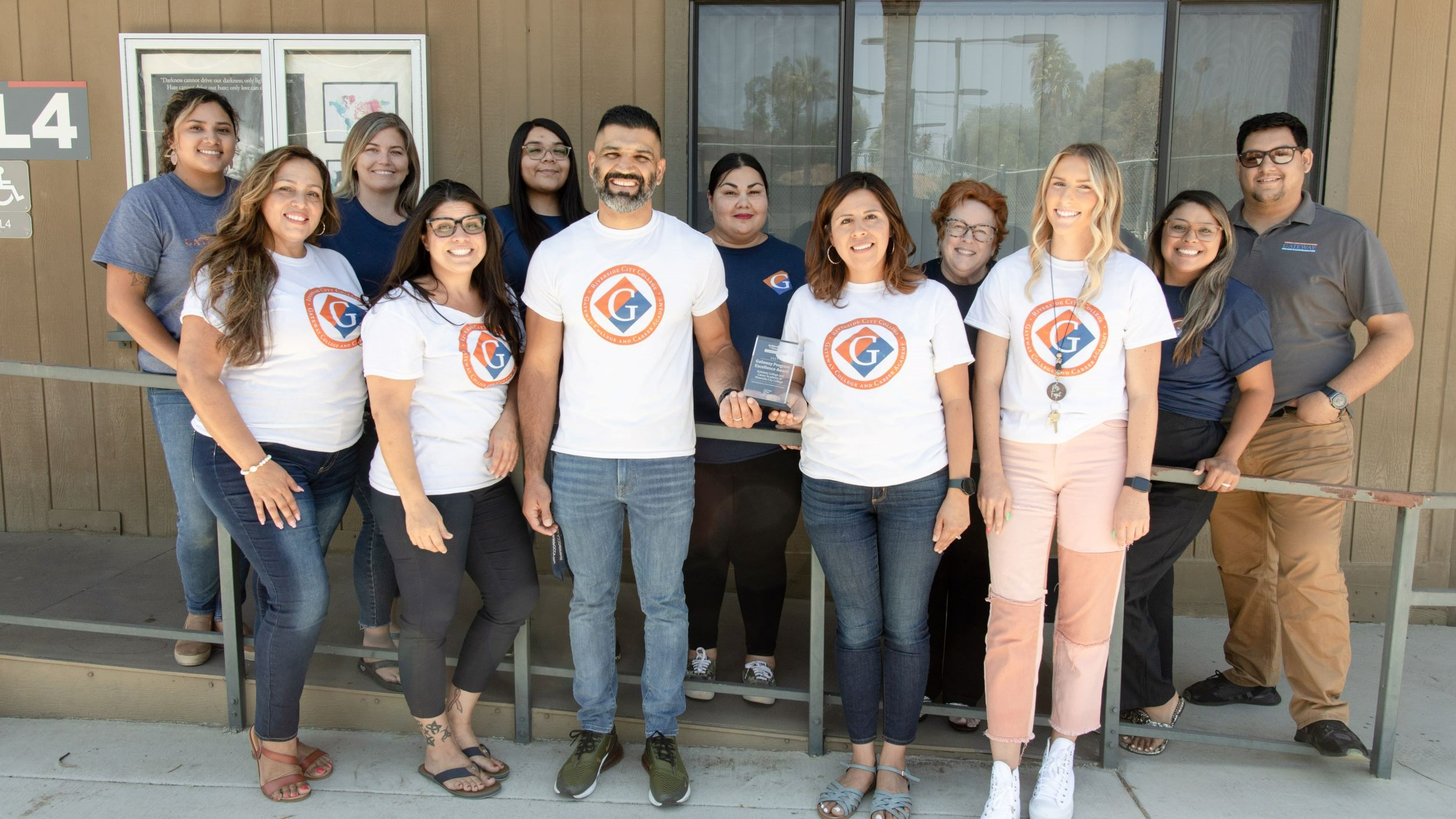 Gateway College and Career Academy (GCCA) has won the Achieving the Dream's Program Excellence Award for its success in assisting students reach their academic goals.
Every year, Achieving the Dream honors colleges whose commitment to equitable outcomes has driven substantive improvements for students and their communities. The Program Excellence Award is presented to programs that exceed in four benchmarks: first-term success, one- and two-year persistence rates, and three-year graduation rate.
GCCA is an early college public high school that launched in 2004 to support the growing number of students who were disconnected from their education and not on track to obtain a high school diploma. GCCA's and Riverside City College's dedicated faculty and staff guide students in staying on track and completing the requirements needed to earn a high school diploma while earning college credits.
"For the first time, we had students complete their AA degree WITH their High School diploma and the average college units earned jumped from 11 to 16 this year," Principal Elena Bautista said.
"I am looking ahead and can foresee all the great things we will accomplish this coming year. We are very much, in this together 'Familia' Gateway and I couldn't be happier to continue this work with all everyone."
At gateway I was able to earn more than college credits in the span of 2 years," Gateway graduate Kylee Viayra said. "I was able to earn an Associate degree in Sociology and graduate from college before I graduated from high school at 18 years old." Viayra plans to attend a four-year university as a dual enrollment student to study Sociology and Film.