A Day of Wellness: Riverside City College's Health Fair Leaves a Lasting Impact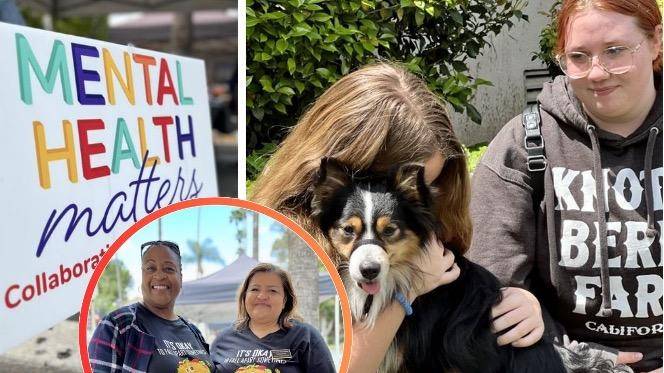 The Annual Health and Wellness Fair held at Riverside City College (RCC) was a remarkable success, providing an enjoyable and educational experience for students on May 2. The event, which aimed to promote mental health and wellness, was attended by over forty vendors in addition to the fresh produce and Paws-to-Share partners.
According to Dr. Martin-Thornton, Director of Student Health and Psychological Services (SHPS), "One of the main objectives for the fair was to provide students with information about community mental health services available to them."
Based on feedback received from the attendees, approximately 34% of the respondents expressed interest in additional information regarding mental health services and requested more interactive services such as yoga and games. The SHPS department will respond to this feedback by adding interactive services, like yoga sessions and games, to educate and engage students on the importance of mental health and wellness.
RCC student Amel shared, "The Wellness Fair was a cool event, and a lot of students were able to get information about mental health. It was a good experience, and I was able to get a Zen Garden, weighted blanket, and diffuser. The tacos were delicious."
The food was another highlight of the event, with over 500 students served with taco plates from vendor 4Tino. The food was not only delicious but also healthy, ensuring that students could enjoy tasty treats without compromising their health.
In addition to food, mental health wellness bags and health services wellness bags were provided to 500 students. These bags contained essential information, resources, and tools to help students prioritize their mental and physical health.
"Talking to the vendors and learning about all the resources I could get made me feel I was truly appreciated and supported as a student here at RCC," shared an anonymous RCC student.
Under the direction of Dr. Martin-Thornton several community mental health and wellness partners/vendors provided informative and interactive booths, including the Moreno Valley College Dental Hygiene Clinic, Riverside City Free Produce, Riverside University Health System-Behavioral Health, Paws to Share, Community Access, Al-Anon Inland Empire, One Legacy, Operation Safehouse, Smile Unto Him Dentistry, AA Inland Empire, Tru Evolution, Planned Parenthood of the Pacific Southwest, and Community Mental Health/Wellness Providers.
RCC student Miriam states, "I am a distance learner, returning student, and mother of three awesome and amazing kids. My major is Nutrition and Dietetics, and I am minoring in Psychology. My kids and I were able to attend the 2023 Health and Wellness event at the RCC campus, and I am so thankful we were able to make it happen. We received so much valuable information and resources and had a really great time. We loved the pet therapy and the art therapy the best. It is such a great feeling knowing that my school cares about my mental health as a student."
Overall, the Annual Health and Wellness Fair at RCC was a team effort that was highly appreciated by students, faculty, and the community. The fair was organized by Dr. Mary Rankin Mental Health Supervisor, Sonia Rivera Health Services Specialist, Maggie Salazar Medical Office Receptionist, and Gabriel Rodriguez student worker. The organizers expressed gratitude for the support provided and a commitment to continue promoting mental health and wellness events among the student population.