RCC Ranks in Top 100 Colleges and Universities for Hispanics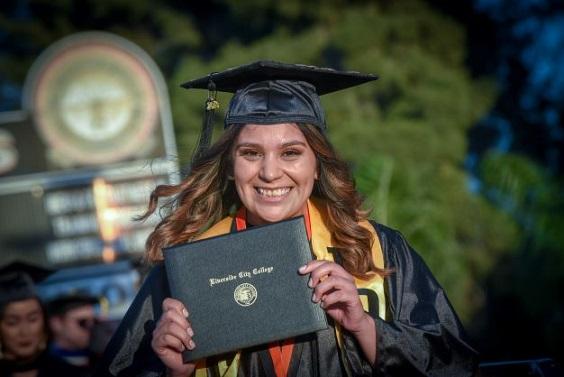 Hispanic Outlook on Education Magazine has named Riverside City College among the Top 100 institutions in the nation for Hispanic students. RCC ranked 10th for degrees granted to Hispanics and 10th in total enrollment among two-year colleges in the Top 100 colleges and Universities for Hispanics issue published on October 11.
Each year Hispanic Outlook publishes the rankings to chart the national progress of Hispanics in higher education and to recognize the institutions that are committed to serving Hispanics' educational needs. The lists are compiled from the U.S. Department's database of completed higher education surveys from all 50 states.
"Our students bring to RCC diverse backgrounds, interests, talents, and experiences," President Gregory Anderson, Ed.D. said. "We are pleased once again to be recognized by Hispanic Outlook for supporting students in developing and accomplishing their personal, education, and career goals.​"
RCC is designated as a Hispanic Serving Institution by the Department of Education which is defined has having at least 25 percent Hispanic full-time equivalent enrollment. The College's largest population is Hispanic, with 66 percent of the Fall 2021 student enrollment.