Elegance in Motion: RCC Dance Captivates in Gala Tribute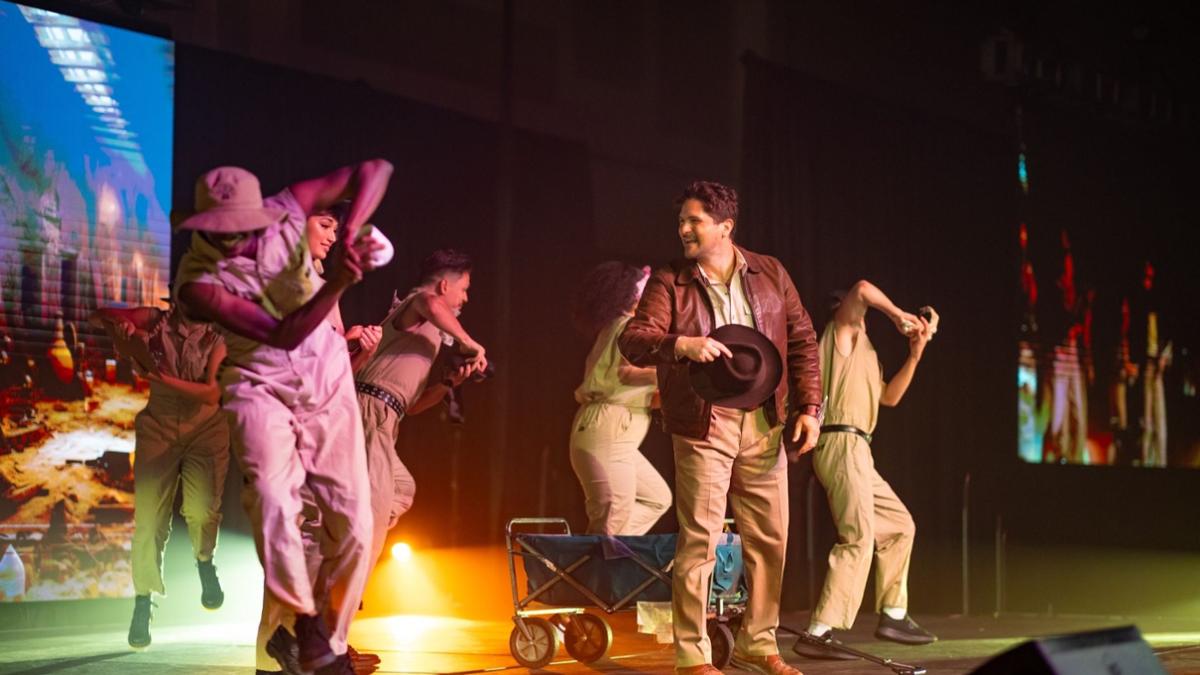 RCC Dance had the privilege of participating in the original play, "A Life Worth Living," inspired by the accomplishments of Gillian and Larry Geraty, recipients of the Zapara School of Business Lifetime Achievement Award. The performance occurred on October 26th, at the gala celebration hosted by La Sierra University in the Riverside Convention Center.
In the presence of five hundred attendees, RCC Dance contributed to the distinctive production, seamlessly integrating acting, music, and visual art to depict the lives of the Geratys. Amidst professional actors, singers, Loma Linda Chinese Church Lion Dance Ensemble, and the Sa'id Music & Dance Company Ensemble, RCC Dance presented three numbers illustrating significant life events and locations connected to Larry's archaeological pursuits.
Choreographers Jules McDonald, Jaime Carriedo, and Dalia Popok Romero, RCC Dance students hired by La Sierra University in early September, tailored their work specifically to the life of the Geratys. Under the guidance of faculty mentors Erika Goe-Washington and Rosa Rodriguez Frazier, and with support from Mark Haines, RCC Dance Chair, and John Adkins, RCC Dean of Fine and Performing Arts, the students not only showcased their talents but also gained valuable experience in a "real-world" professional setting. This included performing alongside other professionals for a prestigious community event and actively participating in production meetings and arrangements with the producer and event director throughout the entire process.
Recognizing the exceptional work of the student choreographers, it is crucial to commend the student performers for their beautiful dancing, professionalism, and dedication to this partnership with La Sierra University. Kudos to Baylee Perez, Brooke Harold, Dalia Popok Romero, Dinora Gomez, Dulce Hernandez, Jaime Carriedo, Jules McDonald, Kat Jones, Landon Torres, and Skyler Littlefield for representing Riverside City College with vibrancy and tiger pride.