Live Music Safely Returns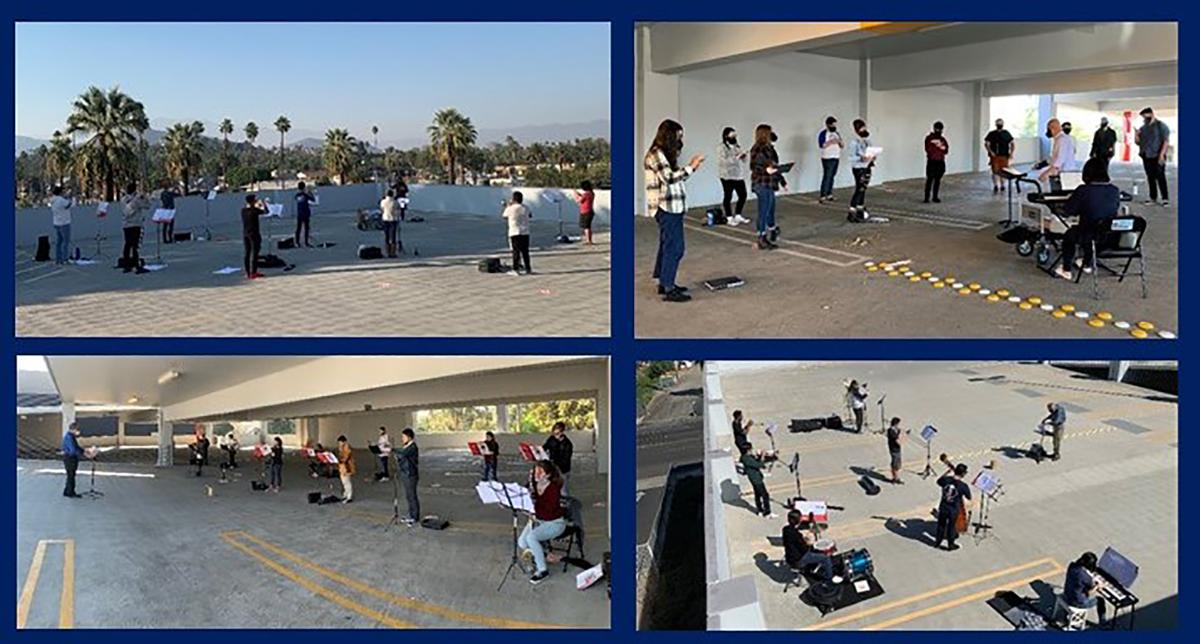 In response to student and program need, a limited number of Music students are able to rehearse in a face-to-face setting. Members of the RCC Chamber Singers, Concert Band, Jazz Ensemble, Lab Jazz Ensemble, Marching Tigers, Vocal Jazz Ensemble, and Wind Ensemble met beginning in late October for the first time since mid-March. This task could not have been achieved without the collective efforts of Facilities, Parking Services, Music department classified professionals, and faculty, and of course the amazing Music students.
All involved are following safety guidelines which include outdoor rehearsals, extended social distancing, smaller groups, and limited instruction time.
Although students and faculty miss performing in the beautiful Coil School for the Arts concert hall, they are excited to play and hear live music again.