Hispanic Heritage Month 2023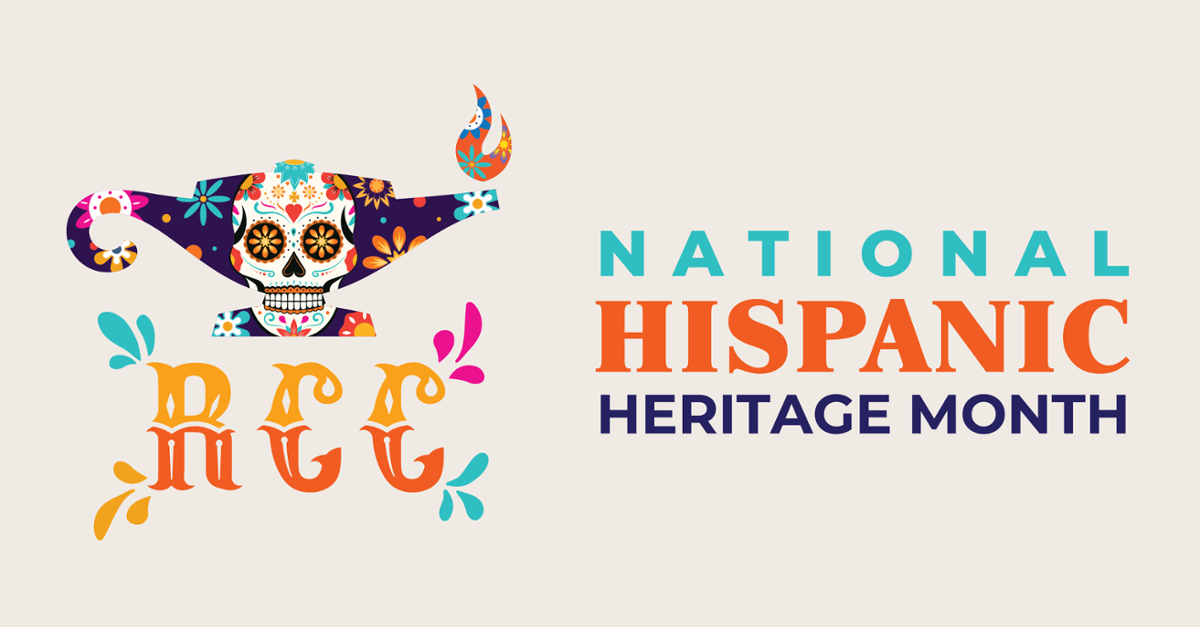 Celebrating Our HSI Designation and Welcoming Hispanic Heritage Month
Dear RCC Community,
As we close out Hispanic Serving Institution Week (HSI) and look ahead to Hispanic Heritage Month, we are filled with immense pride in our institution's achievements and commitment to our Hispanic students. Riverside City College (RCC) is not just an institution; it's a vibrant and inclusive community dedicated to serving and uplifting our diverse student body.
HSIs, with their rich history and vital mission, have been instrumental in providing higher education opportunities to Latinx students across the nation. RCC, as an HSI, stands at the forefront of this effort, carrying forward the legacy of the grassroots movements that shaped this designation. This achievement, and the federal recognition of HSIs in 1992, has allowed us to better target federal appropriations and resources to benefit our students.
At RCC, our HSI designation is more than just a label; it's a commitment to fostering an inclusive environment where every student has the opportunity to succeed. We're proud to announce that we meet the federal definition with 65% Hispanic Full-Time Equivalent Students and a Hispanic student headcount of 67%. Furthermore, in the 2020-2021 academic year, an impressive 62% of all earned associate degrees were awarded to Hispanic students.
One of our most significant accomplishments is receiving a competitive DHSI Title V Grant, "Proyecto Creacion de Comunidad (PC²)," amounting to just under $3 million over five years. This grant aligns with our goals to increase Hispanic and low-income student success, scale and expand programs and services, and enhance faculty professional development to meet the unique needs of our Hispanic and low-income students.
As we transition from HSI Week to Hispanic Heritage Month, we invite you all to get involved in the celebrations. La Casa, ALASS, ASRCC, and the Library have organized a variety of events and displays throughout the month to commemorate Hispanic culture, history, and contributions. You can find more information about these events and how to participate below.
This is a time to celebrate our diversity, honor our shared heritage, and recognize the incredible contributions of our Hispanic community. Let us embrace the spirit of unity and inclusion that defines RCC as a proud Hispanic Serving Institution.
Thank you for being part of our journey towards a more equitable and diverse future. Together, we can continue to make Riverside City College a place where all students thrive.
Warm regards,
Claire Oliveros, PhD.
RCC President
A Full Month of Events
9/15 - 10/15

Digital LIbrary Latinx Heritage Month Display


RCC Library gallery display and an online guide for Latinx Heritage month on Latinx culture and art: https://library.rcc.edu/LatinxHeritageMonth

9/19

Aztec Dance Group, Makuil Ollin Ocelotl
Time: 12:50 - 1:50 pm
Location: Quad Courtyard

Aztec Dance Group Makuil Ollin Oceltl will perform in the Quad Courtyard. A Taco Truck will also be available while supplies last.

9/21

ASRCC Lowrider Car Show
Time: 10 am - 2 pm
Location: Mine Okubo Ave.

ASRCC will host it's annual Lowrider Car Show and photo display by Pete Gonzalez on Mine Okubo Ave.

9/21

Discussion on Lowrider Culture
Time: 12:50 - 2:30 pm
Location: Hall of Fame

Hon. Jorge C. Hernandez will discuss lowrider culture from a sociological lens, and RCC professor Michael Chavez, Ph.D., will discuss "Rasquachismo, Lowriders, and the body."

9/26

Uprising: Poesia De La Gente
Time: 6 - 8 pm
Location: Digital LIbrary 121

A Poetry and spoken word event featuring guest poet, Donato Matinez and RCC's Wendy Silva. This is also open to students, Classified Professionals, and faculty who would like to read.

10/5

Through the Lens: Tim Aguilar
Time: 3 - 4 pm
Location: Hall of Fame

Discussion and Q&A session with photographer Tim Aguilar about the life of a skate photographer.

10/10

Consuelo Kickbusch
Time: 12:50 pm
Location: Hall of Fame

Consuelo Castillo Kickbusch is a renowned, charismatic, passionate and influential speaker with a mission to empower the next generation of leaders. Throughout her career, Consuelo has shared her personal knowledge on becoming an effective leader in today's global marketplace with hundreds of schools, colleges, universities, corporations, and government institutions both in the U.S. and abroad.

10/12

Muralismo: Latinx Stories about Art and Culture in Riverside
Time: 12:50-1:50 pm
Location: RCC Cafeteria

This panel features Latinx muralists from Riverside: Clarissa Cervantes, Juan Navarro, Rosy Cortez, and Raymond Argumedo. The event is presented by La Casa, Puente, the Fine & Performing Arts Department, and the Association of Latinx Advocating for Student Success (ALASS).