International Women's Day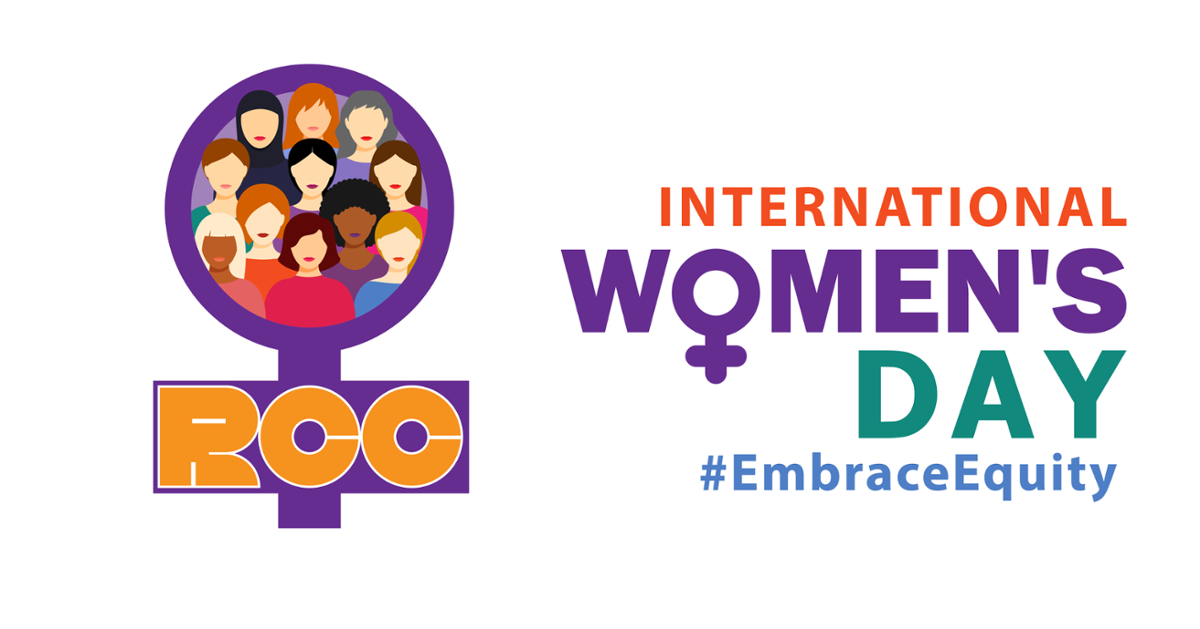 Today is International Women's Day and March is Women's History Month. I want to take a moment to acknowledge and celebrate the fantastic women-identified professionals at Riverside City College. Your intelligence, unwavering determination, and compassion for our college community are truly remarkable. You are an inspiration to me and so many others.
At RCC, women lead in almost every facet of education, from sciences to business, the arts, and more. Your commitment to student success and ability to overcome challenges with grace is remarkable. I am proud to stand alongside you in this fight for equality and justice for all Tiger women, including our scholars. We are the change we want to see.
Today, we celebrate not only your countless accomplishments but also the limitless potential you possess. Happy Women's History Month and Happy International Womens Day! Thank you for being a leading example of what it means to be an amazing and empowered, educated woman. Together we are creating a brighter future for all.
Have a Tigerific Day,

FeRita Carter, Ph.D.
Interim President – Riverside City College
Celebrate With Us
The Associated Students of Riverside City College, in conjunction with Dean of College Equity, Inclusion & Engagement, are proud to highlight the month with these events.
March 1 - 31
Digital Library

Gallery Display
The gallery briefly highlights women's accomplishments throughout Us government, sport, entertainment, STEM, and space. There is information on the gender pay gap and the struggles that women still face today, including having a career and a family.

March 14
1 - 2:30 pm
Hall of Fame

Ladies Get Paid
GET INTO YOUR LIFE is a Masterclass on learning to take up more space in this world. It is a blueprint for self-advocacy, that will give you the tools to increase your earning and living potential. Led by Ladies Get Paid founder & author Claire Wasserman.

Free lunch and book giveaway to the first 40 people in attendance.

March 21
12:30 - 2 pm
Hall of Fame
Zoom

Plan Your Future
Thrive Lounge is an interactive workshop that helps you bring your vision board to life. Walking through this workshop will help you dream big and plan bigger! Register!

Free vision board kit to the first 40 people in attendance.

March 28
12:30 - 2 pm
Hall of Fame

"That's What She Said..." Panel Conversation
Women face a unique set of issues within their lives and careers, join our panel driven conversation on topics like mom shaming, work life sway, struggles of women of color in the workforce, and more. This panel conversation will feature esteemed faculty speaking on their research and interests.

All attendees will receive an entry for a self-care basket
Follow RCC on Social Media
To get up-to-date content and exclusives on what is happening around campus, follow us!