New Website Earns Gold Award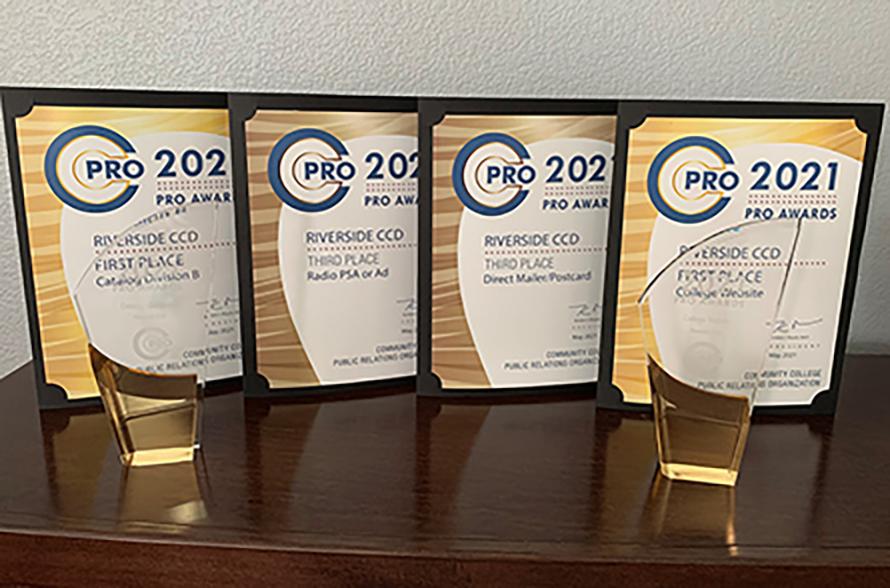 Riverside Community College District's Strategic Communications division earned two first-place and two third-place awards at the annual Community College Public Relations Organization (CCPRO) Conference in April. The PRO Awards recognize creativity, innovative and outstanding work in marketing and communications.
Entries from RCCD, Moreno Valley, Norco, and Riverside City colleges competed against work from other colleges and districts throughout the state. This year more than 300 entries from 35 California community colleges and districts were submitted. There were 41 categories with 111 awards presented.
RCCD took top honors in the College Catalog competition for the 2021 Career Technical Education Handbook. Riverside City College earned first place for its new website and bronze awards for its spring 2020 radio advertisement and fall 2020 direct mail postcard.
The new website was one of the college's major equity initiatives. The site was completely rebuilt, text written, and photos and videos taken. The new site is fully ADA compliant and organized around guided pathways.
RCCD has cultivated a reputation for excellence in marketing and communications programs.