Cosmetology Salon Now Open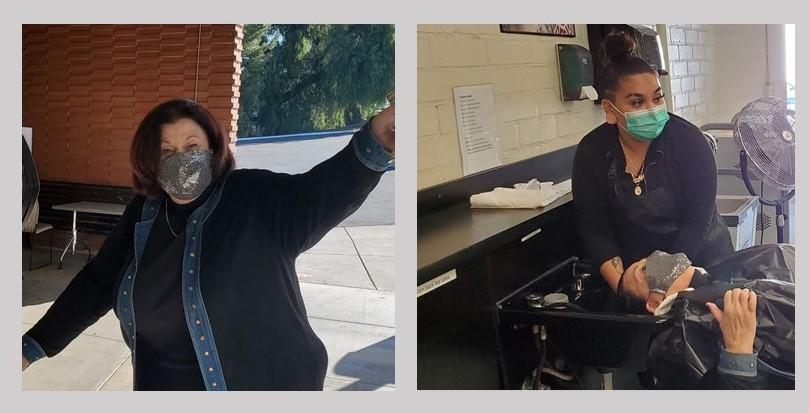 The Cosmetology salon officially reopened the morning of April 28 after being closed for more than a year. Long-time client Melody Waltz was the first customer to receive services. She was greeted by Cosmetology students, faculty, and staff.
"This is the first time I have been able to go out and visit for over a year," Waltz said. "I miss the students terribly." She had to catch her breath with all the excitement of having her hair styled by Cosmetology students.
Students in the program returned last September practicing psychomotor skills via simulations. Current students in capstone courses are now able to get real world experience while practicing soft skills before entering the field.
RCC's Cosmetology salon offers an array of services at an affordable price and is open to the public. To make an appointment call (951) 222-8182 or email CosmoAppointment@rcc.edu. Hours of operation are:
Wednesday, Thursday and Friday 8:30am – 2:30pm
Wednesday, Thursday and Friday 6 – 9pm (beginning 6/2)