Dance Department Students Selected for Participation at the National ACDA Conference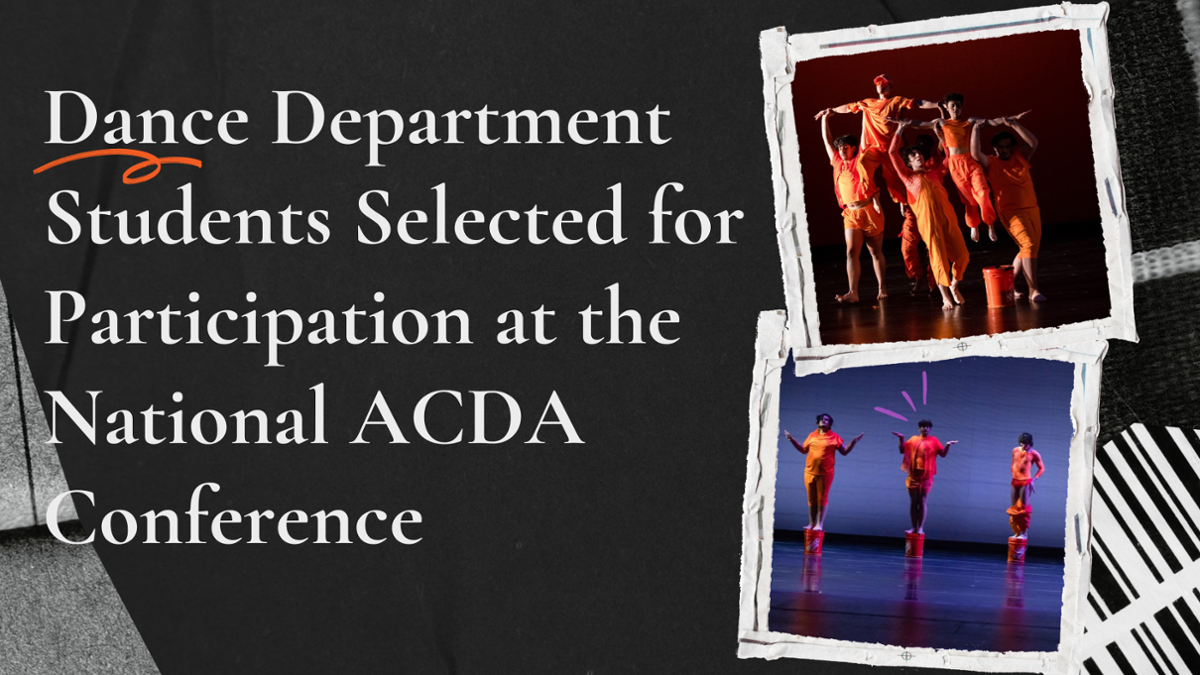 RCC Dance has made it to the National College Dance Festival through the American College Dance Association! The faculty work, "femmeboi," choreographed by RCC Dance Associate Professor Rosa Rodriguez Frazier in collaboration with RCC dance students Antonio Aguirre, Anthony Reynoso, Daniell Calderon, Kat Jones, Jaime Carriedo, and Jonathan Ramirez, was heralded by the ACDA adjudicators, describing the work as, "creating a complex queer community through exceptional craft, inventiveness, and love."
Thirty-nine four-year and two-year colleges attended the Baja Regional dance conference on March 30th – April 2nd at the University of California, Irvine. They participated in movement workshops, a screen dance showcase, adjudication, informal concerts, feedback sessions, and a closing Gala concert.
Of the thirty-nine colleges participating in the adjudication concerts, nine schools, including Riverside City College, were invited back to showcase their work in the prestigious Gala evening performance on April 2nd at the Irvine Barclay Theatre. The work received a standing ovation at both the adjudicated and gala performances, with adjudicators commending the dancers and the craft of the work, saying, "It was a masterpiece that came from the community and made for the community."
Faculty work, "femmeboi," was selected as one of only four Baja regional colleges to showcase their work in the National College Dance Festival, which will take place on May 26th-28th at California State University, Long Beach, at the Carpenter Performing Arts Center. For more information on the conference and how to purchase tickets for the National Festival Gala performances, visit www.acda.dance
Congratulations to the student performers, Antonio Aguirre, Anthony Reynoso, Daniell Calderon, Kat Jones, Jaime Carriedo, and Jonathan Ramirez-Toledo.