Plans for Fall 2021 Include Returning to In-Person Instruction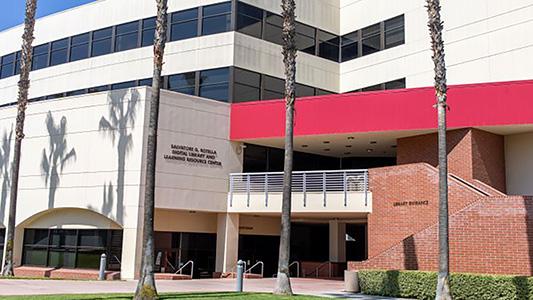 This week Chancellor Isaac, his cabinet, and leaders from RCC, MVC, and Norco College met to discuss the District and colleges' goal to reopen in the Fall 2021 semester, to the furthest degree possible while safeguarding safety. RCC (along with MVC and Norco College) plans to return to regular in-person instruction and services.
"We are assessing RCC's entire space inventory to maximize potential classroom opportunities while following guidance from federal, state, and county agencies," President Gregory Anderson said in a letter to the RCC community. "We all seek to achieve the same goal: to emerge with equity, keeping student access and success at the forefront of our decisions."
Approximately 80% of course sections will be scheduled traditionally at 100% face-to-face course capacities, and 20% of sections will be scheduled online and hybrid. All personnel and services will return to normal in-person operations, including Student Services, Library, Academic Support, Learning Labs, Food Services, Associated Students, Athletics, and Performing Arts events.
Should conditions and requirements from the county require less than 100% room capacity, the College will adjust the schedule to accommodate a safe return to on-campus instruction at reduced capacity with increased social distancing and hybrid instruction. Further, should the conditions demand additional restrictions to in-person classes, the Fall 2021 schedule will be adjusted to accommodate an emergency return to online instruction, as previously enacted.
The safety of employees and students is of paramount importance. The Facilities, Infrastructure and Safety Workgroup of the Safe Return Task Force has implemented hygiene and monitoring protocols that are being enacted at RCC. Additionally, RCCD Safety Risk Management is providing guidance for the colleges that will be regularly updated according to federal, state, and county guidelines. The District are discussing agreements to further safeguard faculty and staff working conditions and establish vaccination protocols.
Click here to learn more about RCCD's Safe Return Plan.