Model United Nations Team Earns Highest Award at National Conference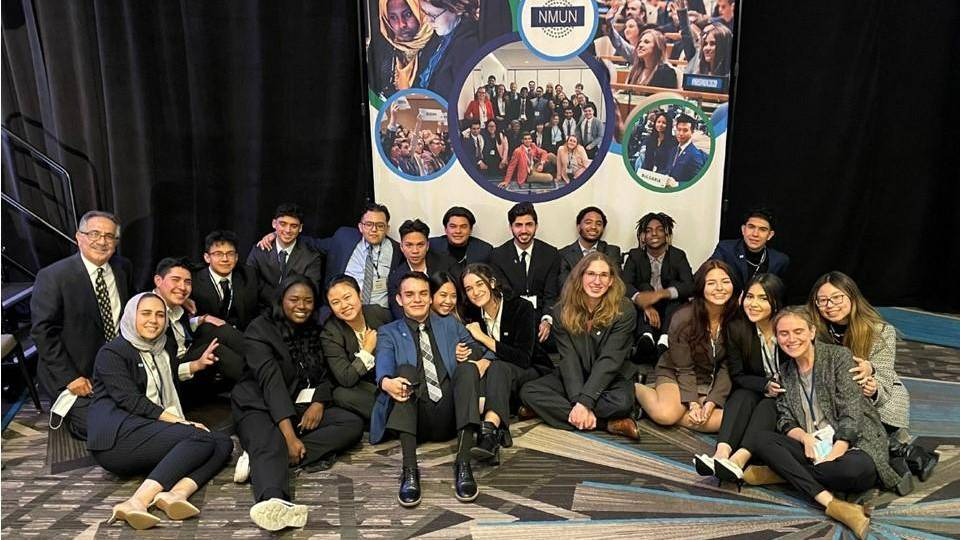 The RCC Model United Nations team, consisting of twenty strong team members, attended the National Model United Nations conference in Washington D.C. earlier this month. The students competed against 50 teams and 3,000 students from across the country, as well as a few foreign countries which did not face travel restrictions to the United States.
The RCC delegations represented two countries, an all-female student delegation represented Cambodia and the second team represented the Republic of Korea. The team representing Cambodia earned the highest team award, Outstanding Delegation, and the second RCC team representing the Republic of Korea claimed the second highest team award, the Distinguished Delegation in the conference.
Six RCC delegates representing three separate committees were awarded the Outstanding Position Paper award, the highest recognition for the position paper submitted by each team prior to their arrival to the conference.
Dariush Haghighat and Kendralyn Webber, professors of Political Science, accompanied the RCC team at the first in-person conference after two years of suspension due to the COVID-19 pandemic. They were amazed by the determination, commitment, and success of their students in the three-day conference.
The twenty-member RCC delegation who represented RCC MUN in this conference were by far the most diverse and the youngest delegation that have ever represented the College's MUN program in any conference.