Transitioning Minds Celebrates Fourth Successful Legal Clinic, Serving 150+ Community Members and RCC Students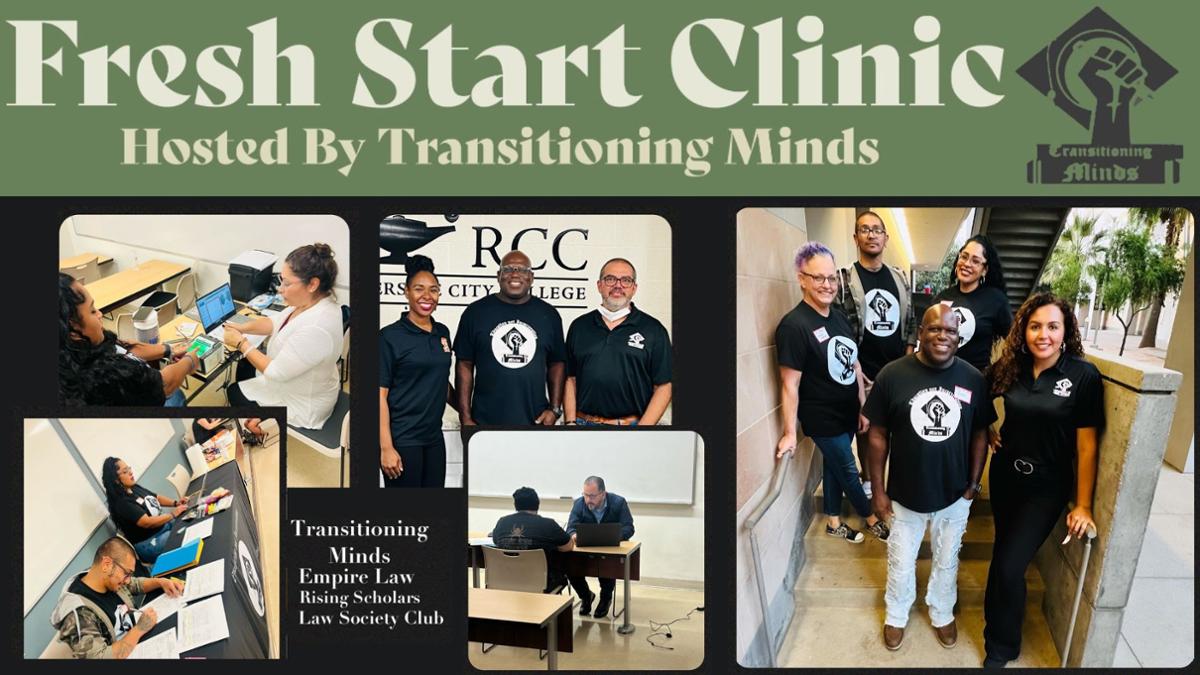 Transitioning Minds celebrated a significant milestone with its fourth successful legal clinic, which took place on November 6th. This remarkable event, aimed at providing valuable legal assistance to the community, was orchestrated under the leadership of Rosana Gomez, the current Umoja Ed Advisor and club co-advisor. With the launch of this latest legal clinic, Transitioning Minds has now reached a total of over 150 community members and Riverside City College (RCC) students who have benefited from their services.
The achievement of this legal clinic was truly a collective effort, as the dedicated members of the Transitioning Minds Club joined forces to make it possible. Furthermore, the event witnessed the valuable participation of the Law Society Club, whose members, having acquired essential legal skills at RCC, offered their expertise to assist the Transitioning Minds attorney in completing expungement paperwork. The feedback from these Law Society students was overwhelmingly positive, as they were delighted to have the opportunity to put their learned skills into practice.
Jonathan Mendoza, a volunteer attorney, and RCC alumnus associated with Empire Law, played a pivotal role in the legal clinic's success. With his extensive experience in immigration law and criminal law, he assessed the clients' records and provided invaluable guidance to the dedicated volunteers. As a result, the legal clinic facilitated the completion of over 15 expungements, offering clients a fresh start and a chance to rebuild their lives.
In addition to the expungements, the legal clinic also provided over 15 free live scans, a service made possible through the funding provided by ASRCC. The generous support of ASRCC ensured live scans were offered free of charge to the clients. Once the results of these scans are made available, Transitioning Minds plans to invite the clients back for a future expungement service, possibly in the upcoming winter or early spring term, further emphasizing their commitment to supporting the community on an ongoing basis.
Special thanks to Professor Stacey Eldridge, Professor Marc Sanchez, Club members Sebastian McGee, John Husser, Dominique Palacios, and Daniel Barragan, and our sponsors, Rising Scholars, ASRCC, and parking services, for their assistance in making this event successful.
Transitioning Minds looks forward to continuing invaluable legal services to the community and RCC students.