Upward Bound Program Celebrates Class of 2023 at Senior Banquet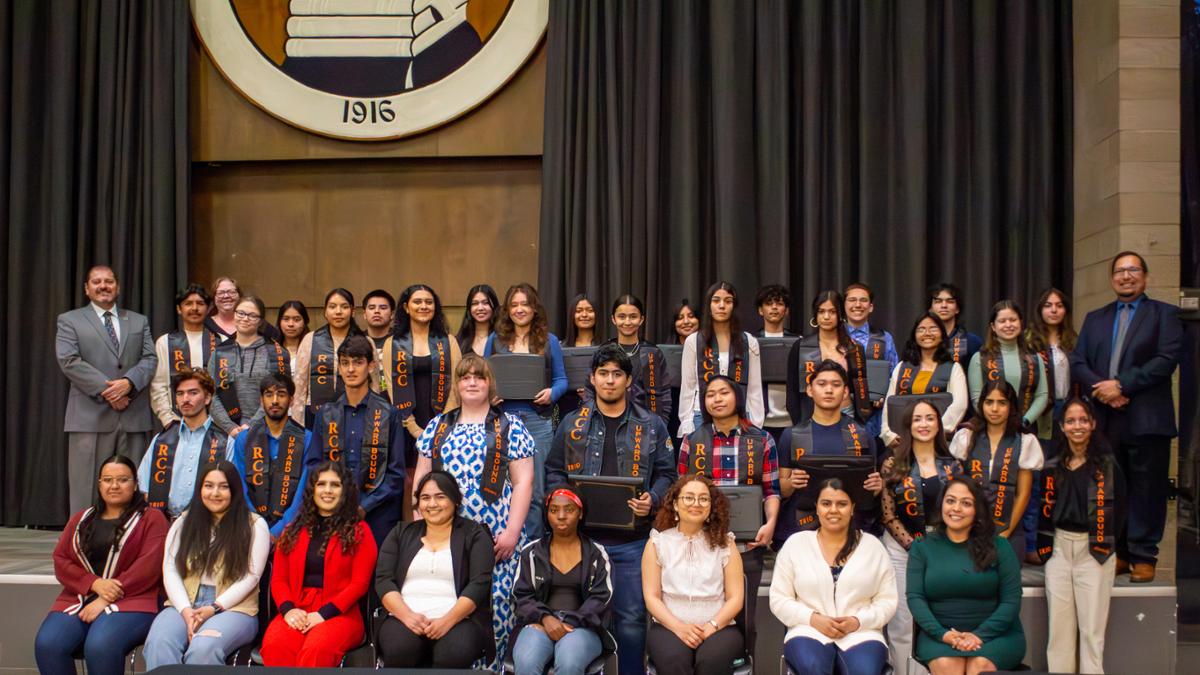 Riverside City College's Upward Bound Program recently held its annual Senior Banquet to honor the graduating class of 2023. The event took place at the RCC cafeteria on Thursday, May 11th at 6pm and was attended by more than 100 people, including students, their families, friends, and Upward Bound staff.
The banquet served as a celebration for 42 graduating students from three high schools within the Jurupa Unified School District: Jurupa Valley High School, Patriot High School, and Rubidoux High School. These remarkable individuals have displayed dedication and perseverance throughout their academic journey.
Approximately one-fourth of the graduating students will be attending Riverside City College in the upcoming fall semester. Two outstanding students have been accepted into prestigious out-of-state universities, with one student heading to Iowa State University, and another to Wesleyan University in Connecticut.
Among the list of popular schools where these graduates will continue their education, the University of California, Riverside, and California State University, San Bernardino, stand out, alongside Cal Poly Pomona, UC Santa Barbara, UC Irvine, and UC San Diego.
Expressing his admiration for the students' achievements, José L. Díaz, the Director of Upward Bound Programs at RCC, remarked,
"These students and their families have worked extremely hard these past four years to realize their dreams of going to college. My staff and I are grateful that we were able to help and guide them along the way. We couldn't be prouder of their accomplishment."
The Upward Bound Program, a federally funded TRIO program administered through the Department of Education, plays a crucial role in supporting these students. The program's current grant cycle runs through 2027, and it operates within RCC's Student Services division, under the interim leadership of Vice President Dr. Thomas Cruz-Soto.
The dedicated staff members of the Upward Bound Program were also recognized for their commitment to student success. The team includes José Díaz, serving as the Director, and Karina Ambriz and Miguel Zarate, who both hold the position of Outreach Specialist.
Upward Bound at RCC provides essential support to participants in their journey towards college entrance. By offering various opportunities and resources, the program ensures participants' success in their precollege performance and higher education pursuits. Upward Bound serves high school students from low-income families, as well as those whose parents do not hold a bachelor's degree. The program's ultimate goal is to increase the rate of participants' high school completion, as well as their enrollment and graduation from postsecondary educational institutions
The Senior Banquet not only marked a memorable evening for the graduating students and their loved ones but also highlighted the significant impact of the Upward Bound Program in fulfilling the dreams and aspirations of these talented individuals.
Congratulations to the Class of 2023 on their remarkable achievements, and best wishes for their future endeavors in higher education.