Black History Month 2023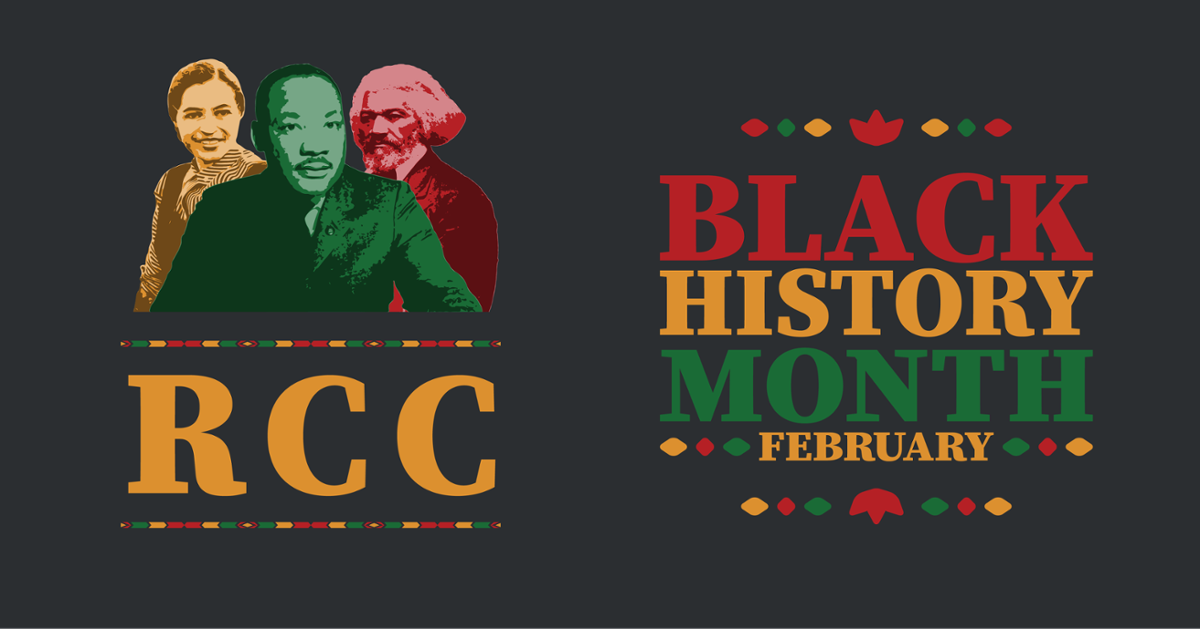 February is our opportunity to collectively assess where we are now and where we want to be. As we welcome February and Black History Month, may we welcome the opportunity to appreciate and intentionally celebrate African Americans' contributions to the history of the US and the world. May we recognize painful historical truths, and illuminate exemplary milestones.
As a District and college community we can lead by example and embrace diversity, equity, and inclusion, not simply in theory, but in practice. As you learn more about Black history and partake in your local college's celebrations, may your reflection lead to action. I hope the next 28 days serve as more than a reminder, but a renewal of the movement.
In the words of the great Dr. Martin Luther King, Jr., "The time is always right, to do what is right." Learn your history, go out, get involved, and be the difference you want to see.
-Wolde-Ab Isaac, Ph.D.
RCCD Chancellor
---
Black History Month Events
February 15- March 15, 2023
February 1 – March 20
Digital Library

Black History Month Display in Digital Library
Visit the Digital Library to view a display of resources that highlight Black history and heritage.

Thursday, February 16
12:50 – 1:50 pm
Hall of Fame

Umoja Spring Welcome: Soul Food Luncheon
RCC Umoja welcomes back students returning to the Spring semester with a Soul Food Luncheon. Guests will meet and mingle, enjoy lunch, and participate in an engagement workshop on academic opportunities in the Umoja Homeroom.

Tuesday, February 21
Noon – 2 pm
Hall of Fame (Panel)
Cafeteria (Step Show)

Exploring Historically Black Fraternities and Sororities:
The Divine 9 Panel & Step Show Exhibition
Members of the Divine 9 perform a step exhibition for RCC community representing their respective Black Greek organizations. Panel of members of the Divine 9 discuss the history and activities of Black Greek organizations.

Thursday, February 23
12:50 – 1:50 pm
Landis Performing Arts Center

Black Excellence: Leadership through Perseverance
Black History Month Keynote by Dr. Deshauna Barber, Former Miss USA and U.S. Veteran

Friday, February 24
5:30 - 7:30 pm
Center for Social Justice

Black History Month Reception at the Center for Social Justice
Join the Members of the RCCD Black Faculty & Staff Association from Norco, RCC, RCCD, and MVC for a reception to kick off a celebration of Black history and heritage.

Tuesday, February 28
6 - 8 pm
Digital Library 121

Film Screening: Wakanda Forever
RCC will host a screening of the film, "Wakanda Forever."

Thursday, March 2
12:50 - 1:50 pm
Hall of Fame

Film Screening: TherActivist "Therapeutic Activism"
Film Screening and talk by Dana (TherActivist) Johnson on LGBTQ+ Identity, Intersectionality, Inclusion, and Allyship

Friday, March 3
10 am - Noon and
1 - 3 pm
Quad 111

Diversity, Equity, Inclusion, Belonging Professional Development Session
TherActivist professional development training session for classified professionals, faculty, administrators, and students with Dana "TherActivist" Johnson and Dr. Khalid White, the co-authors and co-producers of TherActivist: They/Them/Theirs book and film.

Tuesday, March 7
12:50 -1:50 pm
Hall of Fame

RCC Community Panel on the African Diaspora Educational Summit
Panel of participants from the African Diaspora Educational Summit engage in a moderated discussion about traveling to Ghana and participating in cultural and restorative activities.

Tuesday, March 14

12:50 - 1:50 pm
Umoja, Bradshaw 110

Workshop on Transferring to Historically Black Colleges & Universities (HBCUs)
Presentation on exploring HBCUs and their transfer process. Learn more about the HBCU experience and the upcoming HBCU tour.

Black History Month Celebrating Black Excellence Sponsors: ASRCC, LASSE, Student Services, Umoja, La Casa, Center for Social Justice, Black Faculty and Staff Association (BFSA), Digital Library, Office of College Equity, inclusion & Engagement, Veterans, and Student Activities
Featured Keynote Speaker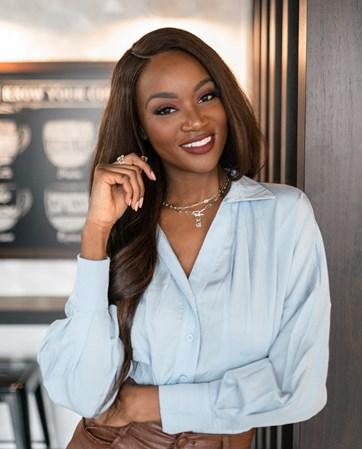 February 23, 2023
12:50 - 1:50 pm
Landis Performing Arts Center
Dr. Deshauna Barber is a STEM graduate who worked as an IT Analyst for the U.S. Government and was a logistics commander in the U.S. Army Reserve. She is the President and Chief Executive Officer of Service Women's Action Network, the nation's leading nonprofit organization advocating for all servicewomen and women veterans in the country.