ASRCC Club Rush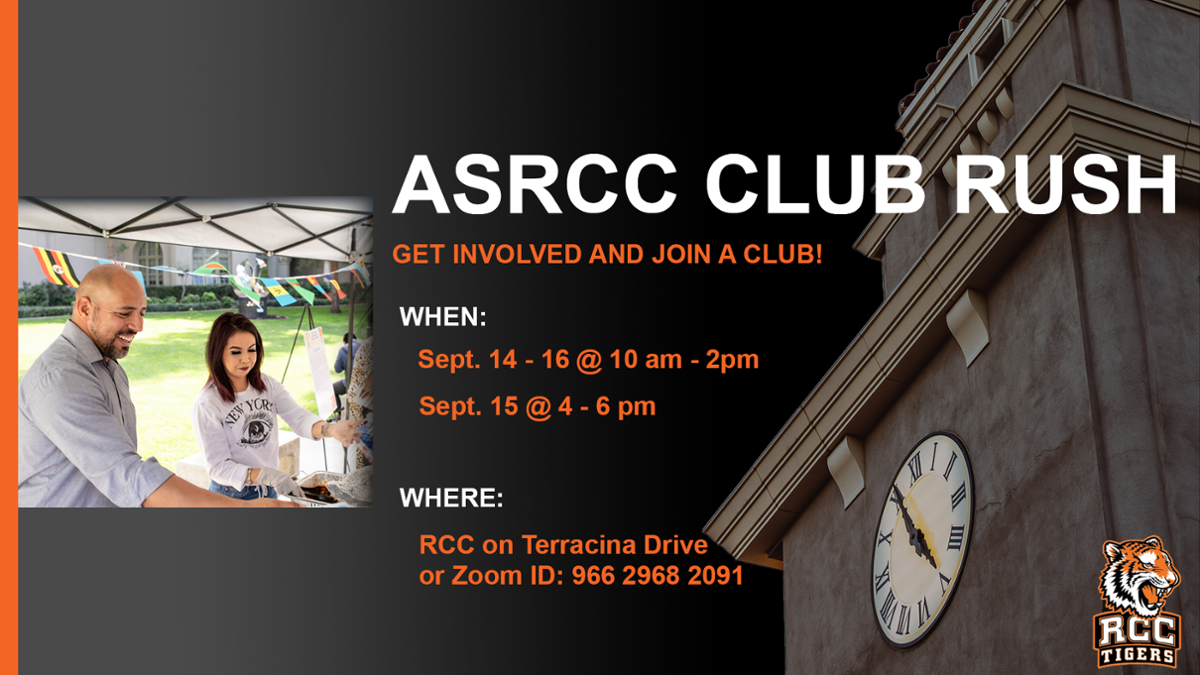 Club Rush was an opportunity for students to meet with clubs and organizations on campus. The event was held September 14 through the 16 from 10 am - 2pm and also September 15 from 4 - 6 pm on Terracina Drive (next to the Quad).
Clubs in attendance:
Political Science Student Association
Law Society
Alpha Gamma Sigma Honor Society
Art Club
Student Sustainability Collective
Business Leaders of Tomorrow
Graphix Club
Puente
Red Cross
If you did not see something you like, you can start your own club. Check out the Clubs and Organization page for more information and to find out how to join or start a club. Club Rush is hosted by Associated Students of Riverside City College.