Pride Month 2023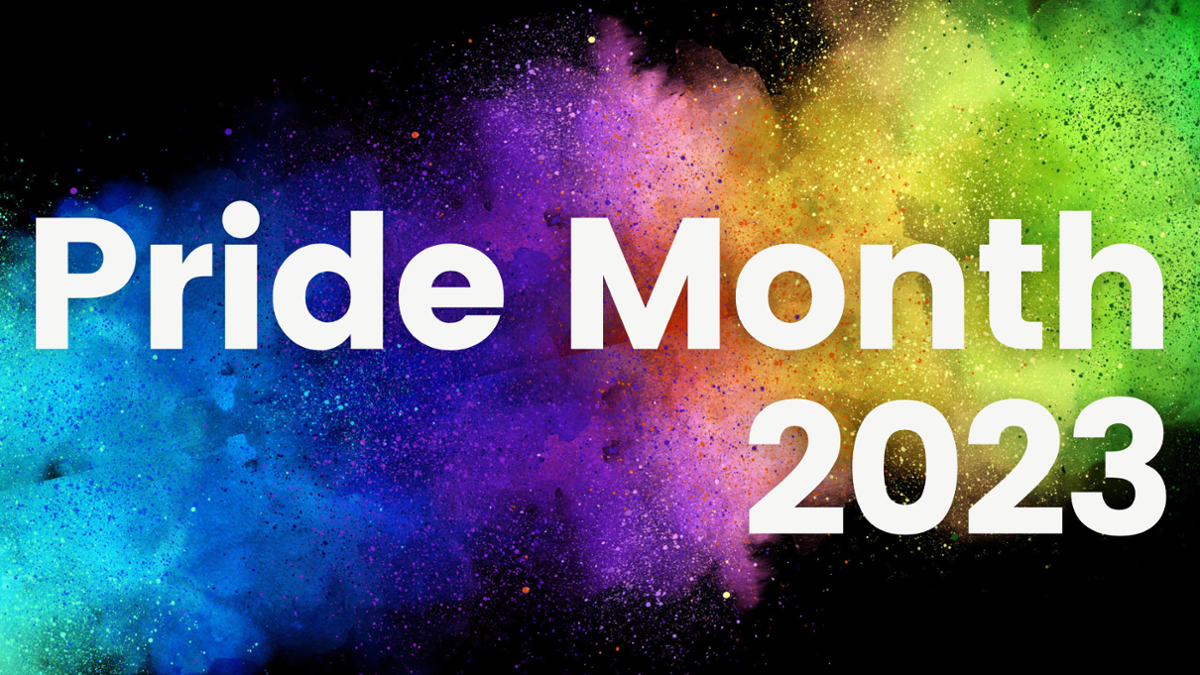 Welcome to the RCC Pride Month of Celebration! We are excited to announce that RCC Pride events are happening all month long, and we invite you to join us in celebrating the LGBTQIA2+ community. Pride Month is a time to honor and celebrate the diversity, resilience, and strength of the LGBTQIA2+ community. At RCC, we recognize the importance of creating an inclusive environment where everyone can feel safe and valued.
As part of our celebration, we encourage you to reflect on what Pride means to you and what family looks like for you. We believe that family comes in all forms and shapes, and we want to celebrate all of them. Additionally, we invite you to visit the RCC Digital Library on the 2nd floor, where you can find special LGBTQIA2+ books, resources, and more.
We hope that you will join us in celebrating Pride Month and all that it represents. Let's come together as a community to celebrate and honor the LGBTQIA2+ community.
Schedule of Events
Pride Month Kick Off Social
May 8 | Noon-3 pm | MLK 304
Celebrate the start of RCC's Pride Month with good food, good music, and good company!
History of Drag with Vanity Halston*
May 10 | 12:30-2 pm | Bradshaw Hall of Fame
Vanity Halston will take the audience on a journey through the history of drag.
SAGA's Drag Show*
May 11 | 12:30-2 pm | RCC Cafeteria
Celebrate the 10th RCC drag show in style, hosted by Anita Rose!
Aunties, Aunts, and Tías: The Forgotten Queer Figure Supporting & Housing LGBTQIA2+ Youth (Brandon Andrew Robinson & Shell Montes)***
May 16 | 12:30-2 pm | CAK 140
Discover insights from a local study that explored the role of supportive families in preventing homelessness among LGBTQ youth.
Pride Picnic w/ Norco College and Moreno Valley College
May 20 | Noon-3pm | Ryan Bonaminio Park
Bring blankets/chairs! Food provided.
Queerness in Science – Presented by Drea Dillon***
May 24 | 12:50-1:50 pm | Quad 144
Have you ever wondered about the pseudoscience surrounding the LGBTQIA2S+ community? Have you heard about sex chromosomes, genderless brains or the lack of science in sex determination at birth? Let's have a chat about the actual science of sex and gender.
Open Mic*
May 25 | 12:50-1:50 pm | MLK 304
Come read or listen with us! Brought to you by MUSE in association with APSU, La Casa, LASSE, and Umoja. Sign up in advance in the centers, or come ready day-of!
AAPI Heritage Month Guest Speaker: Angela Peñaredondo***
May 25 | 4-6 pm | Bradshaw Hall of Fame
Join Angela Peñaredondo, a queer, nonbinary Filipinix poet, artist, scholar, and educator, as she reads from her latest book, engages in discussion, and signs copies of her work.
The Muxes of México: A Celebration of Diversity – Presented by Araceli Calderón***
May 31 | 12:50-1:50 pm | Bradshaw Hall of Fame
Learn about the muxes, the third gender in Oaxaca, México.
Lavender Graduation*
June 8 | 3-4:30 pm | Quad 144
Celebrate our LGBTQIA2+ Graduates! Reception to follow.
Graduates sign up at: tinyurl.com/rcclavgrad23
All Month
What does Pride mean to you? What does Family look like for you? Answer these questions, check out LGBTQIA2+ books, and more at the RCC Library, 2nd floor! Presented in association with the Student Parent's Club.
*ASL interpretation provided
**Flex credit provided for faculty.
Questions? Please contact lgbtqia@rcc.edu