Transgender Day of Remembrance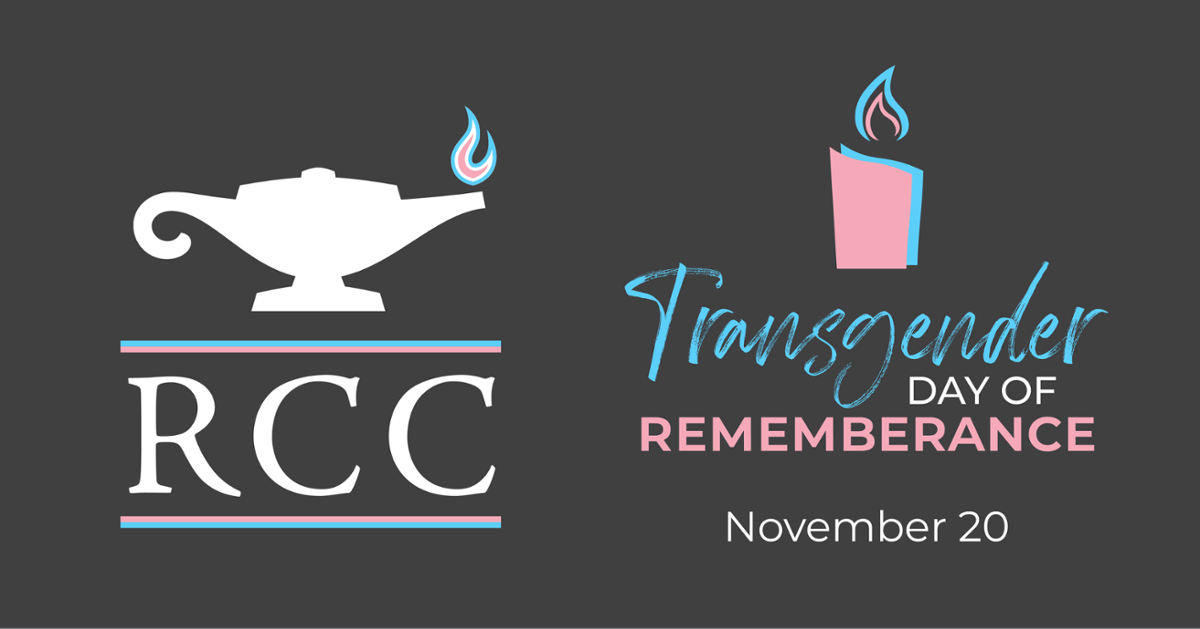 About Transgender Day of Remembrance
Transgender Day of Remembrance (TDOR) is an annual observance on November 20 to honor the memory of transgender and gender non-conforming people whose lives were lost in acts of anti-transgender violence.
"TDOR was started in 1999 by transgender activist Gwendolyn Ann Smith as a vigil to honor the memory of Rita Hester, a Black transgender woman killed in 1998. The vigil commemorated all the transgender people lost to violence since Rita Hesters' death, and it began an important tradition that has become the annual Transgender Day of Remembrance. TDOR is also an opportunity to raise awareness of the challenges that trans individuals continue to face in society and to support the transgender and gender non-conforming folks in our lives today."

Source: https://www.glaad.org/tdor
Sadly and maddeningly, we know that at least 39 transgender people were murdered in the US this year due to anti-trans violence, and more deaths have occurred globally. We also know that more lives were due to underreporting or misreporting folks' gender upon death. Disproportionately, the lives lost were those of Black trans women.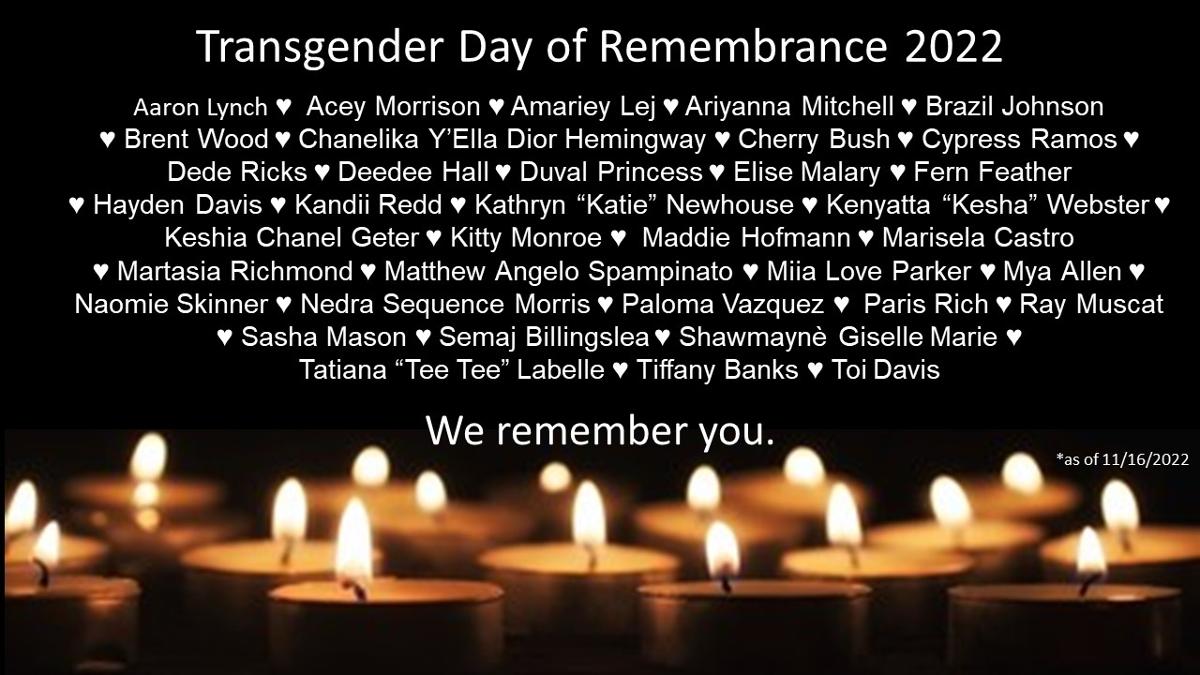 How you can get involved
LGBTQIA2+ campus life is ever-increasing! Student involvement at RCC began with the Gender & Sexualities Awareness Club (now Sexuality & Gender Acceptance (SAGA)), chartered in the 1990s. In the early 2000s, the LGBTQ+ Ally program started to train employees to be allies and create safe zones for LGBTQ+ students throughout RCCD. Today, the LGBTQ+ Association for Student Success and Equity (LASSE) works to provide support, education about, and advocacy for LGBTQ+ students, faculty, classified professionals, and administrators on campus.
The next

LASSE meeting will be held on Friday, December 9, from 1-2:30pm in the REC room (MLK 304). Anyone interested in joining can email

LGBTQIA@rcc.edu

.

Students interested in joining SAGA meetings are held Thursdays from 12:50-1:50pm in the REC room (MLK 304). For more information about SAGA, contact

Robert.Hyers@rcc.edu
RCC Rainbow Engagement Center (REC)
The REC room is a safe space on campus for students to get the support and resources they need and build the community they want.
Location: Martin Luther King Room 304
Hours
Monday:

10 am - 2 pm

Tuesday:

8 am - 3:30 pm

Wednesday:

9:30 am – 2 pm

Thursday:

9 am – 2 pm

Friday:

10:30 am - Noon
Community Events

November 20
2:30 - 5 pm
Riverside City Hall Breezeway

To honor transgender people who have been killed due to anti-transgender violence, The Transgender Health and Wellness Center is hosting an event in the city of Riverside. RCC students, faculty, and classified professionals from SAGA and LASSE will be in attendance.
Resources for Students
Campus LGBTQIA2+ Resources can be found on the Rainbow Engagement Center Resources page.