Automotive Powertrain Specialist
Certificates & Degrees - AS990B/ AS990C/ CE990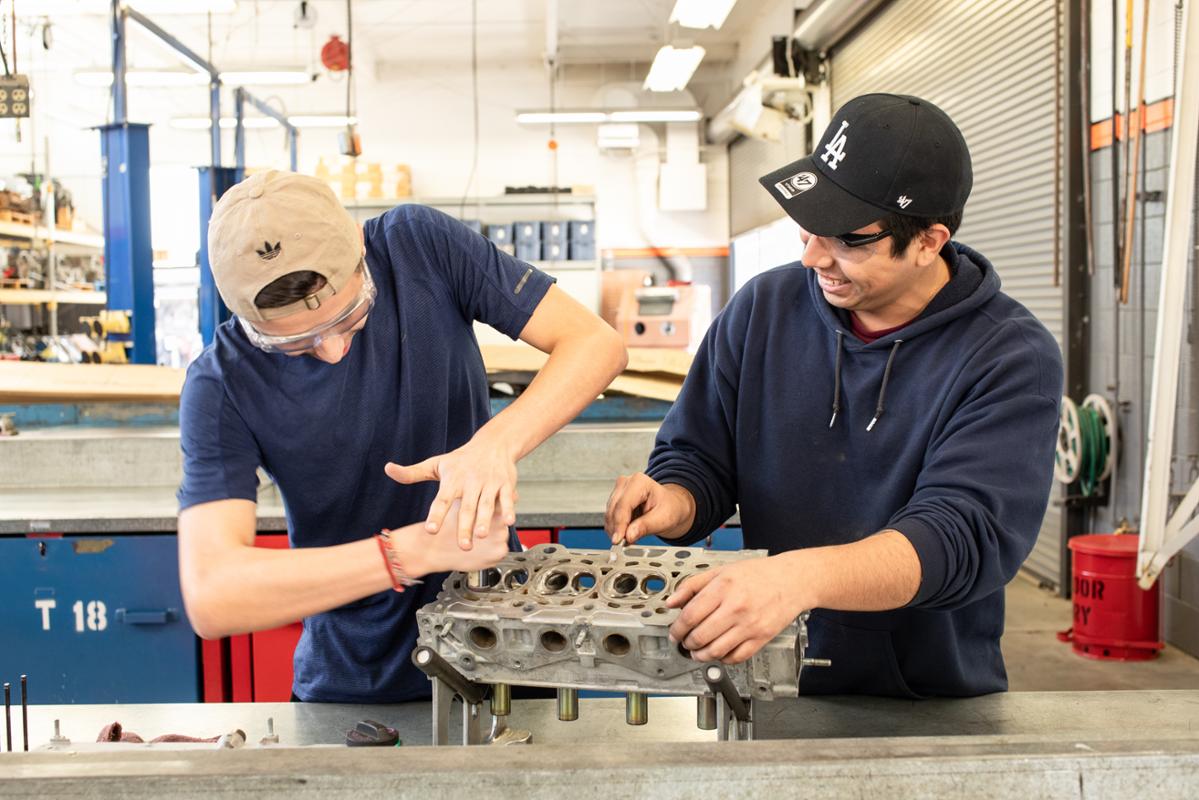 Automotive Powertrain Specialist
This program prepares individuals to apply technical knowledge and skills to repair, service, and maintain all types of automobiles. This includes instruction in brake systems, engine repair, suspension and steering, automatic and manual transmissions, and drive trains.
Program Learning Outcomes
Upon successful completion of this program, students should be able to:
Acquire the skills and knowledge to work safely in the lab/shop environment. Develop entry level skills and knowledge for employment in the automotive industry.
Utilize common shop equipment to diagnose and repair automobiles.
Demonstrate the ability to diagnose and repair automotive electrical systems using industry approved diagnostic equipment.
Write repair estimates using Consumer Protection guide lines as prescribed by the BAR. Access service information, printed or electronic, and comprehend the diagnostic and repair procedures.
Prepare student to pass the Bureau of Automotive Repair (BAR) smog licensing certification exam. Demonstrate the ability to pass the Automotive Service Excellence (ASE) national certification exams.
Practically apply knowledge acquired in class to diagnose and repair automobiles.
Prepare students to pass the Mobile Air Conditioning Society (MACS) certification exam.
Required Courses (28 units)
Units
AUT-1A
Automotive Engine Repair (Upper End)
4
AUT-1B
Automoive Engine Repair (Lower End)
4
AUT-2
Automotive Automatic Transmissions/Transaxles
4
AUT-3
Automotive Manual Drivetrain Systems
4
AUT-6A
Automotive Electrical Systems
4
AUT-50
Automotive Principles
4
Associate of Science Degree
The Associate of Science Degree in Automotive Technology-Mechanical will be awarded upon completion of the degree requirements, including general education and other graduation requirements as described in the college catalog.
This Program Pathway will allow a full-time student to complete this program in 12-18 months. For students who require a part time pathway, please see a counselor for more information.