Cake Decorating
Certificates & Degrees - CE1025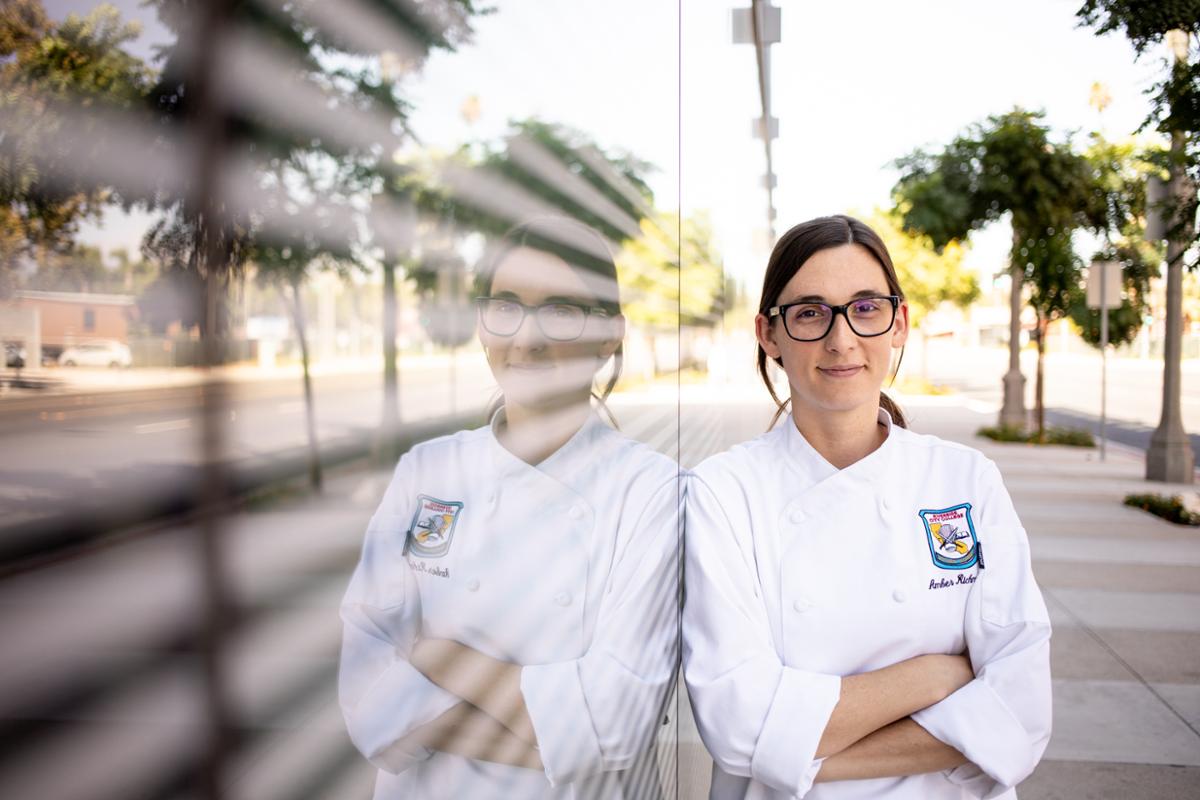 Cake Decorating
The Baking & Pastry Program at Riverside City College focuses on professional learning objectives through our Career & Technical Education division. As the program unfolds, students within our community and surrounding areas, will learn the fundamentals of baking and pastry arts, from yeast dough formulation to cakes and pastries from around the globe. Additionally, students will learn the proper food safety and sanitation practices as set forth by industry benchmarks. This knowledge is captured through traditional styles of learning, as well as a hands on approach where students can grasp a better understanding of the material. As they advance through the program, students continue representing their personal styles and cultural backgrounds through their plated desserts, to advanced techniques such as chocolate and sugar artistry. Students are encouraged through critical thinking, on how baking ingredients function, and the roles they contribute throughout the baking processes. To further enhance their knowledge and outreach within the community, students will need to communicate and collaborate with industry partners and leaders, to solidify their learnings.
Program Learning Outcomes
Upon successful completion of this program, students should be able to:
Understand different terminology with cake decorating techniques, including various mediums used.
Ability to prepare, decorate, and display classical, contemporary, and specialty cakes using various fillings and icings.
Understand different levels of piping skills, coloring techniques and pressure points.
Ability to work with various mediums, including rolled fondant, marzipan, rolled buttercream and gum paste.
Ability to make flowers with gum paste, and combining them into a bouquet or corsage.
Understand the various components of wedding cake, from building it, charging for it, cutting it, and preparation for delivery.
Required Courses (4 units)
Units
CUL-22
Cake Decorating 1
2
CUL-23
Advanced Cake Decorating
2