Pipe Welding
Certificates & Degrees - CE982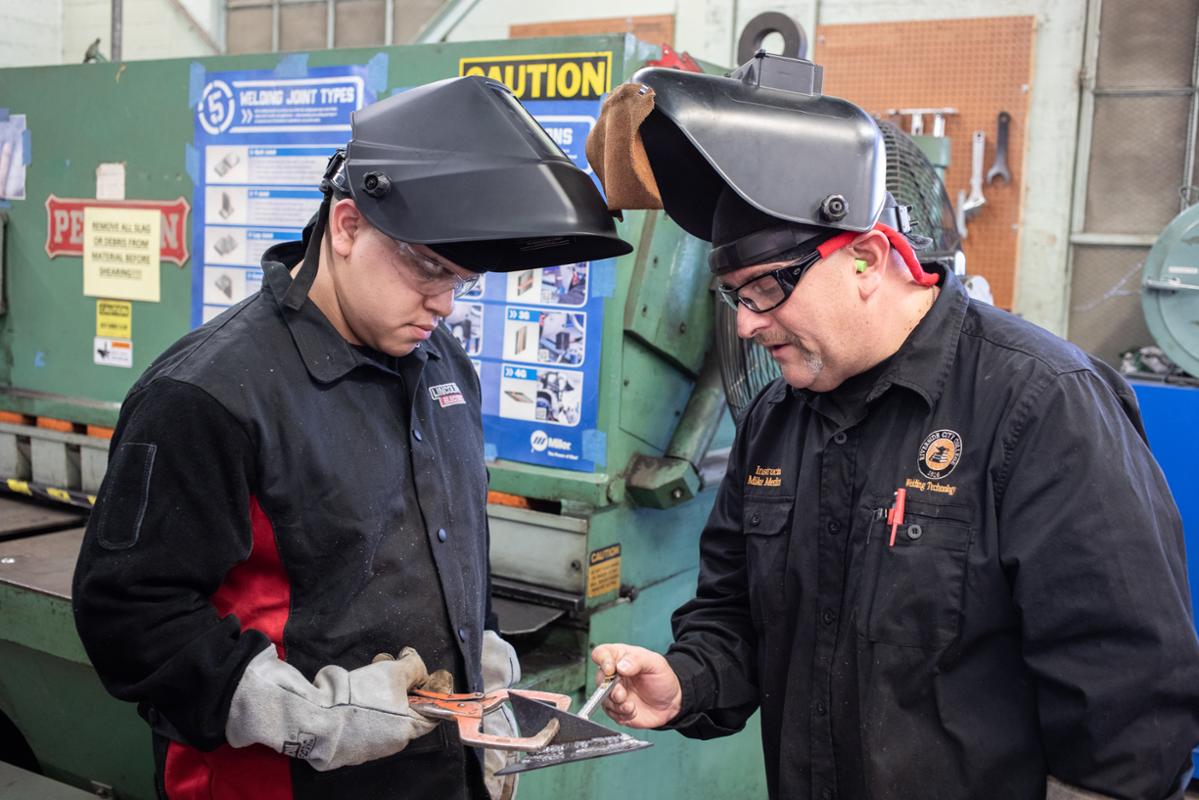 Pipe Welding
This certificate may lead to employment competency but does not lead to an Associates degree.
This certificate provides students with the technical knowledge and skill, in the oxyacetylene cutting and SMAW/GMAW pipe welding, to be able to enter into a welding career either in the field or shop environment. With these new skills, students will be able to obtain entry level employment as a pipe welder's helper or in a shop doing production welds, welding ferrous pipe.
Program Learning Outcomes
Upon successful completion of this program, students should be able to:
Demonstrate knowledge and ability to make satisfactory welds on ferrous pipe.
Display the abilaity to make satisfactory open root pipe welds using GMAW and SMAW.
Demonstrate knowledge of the proper fit-up of a pipe joint.
Required Courses (15 units)
Units
WEL-24
Pipefitting for the Trades
3
WEL-26
Pipe Layout
3
WEL-65A
Beginning Shielded Metal Arc Welding
3
WEL-75A
Gas Metal Arc Welding
3
WEL-115A
SMAW/GMAW Pipe Welding Fundamentals
3
This Program Pathway will allow a full-time student to complete this program in 8-12 months. For students who require a part time pathway, please see a counselor for more information.