Welding Technology: TIG Welding (GTAW)
Certificates & Degrees - CE819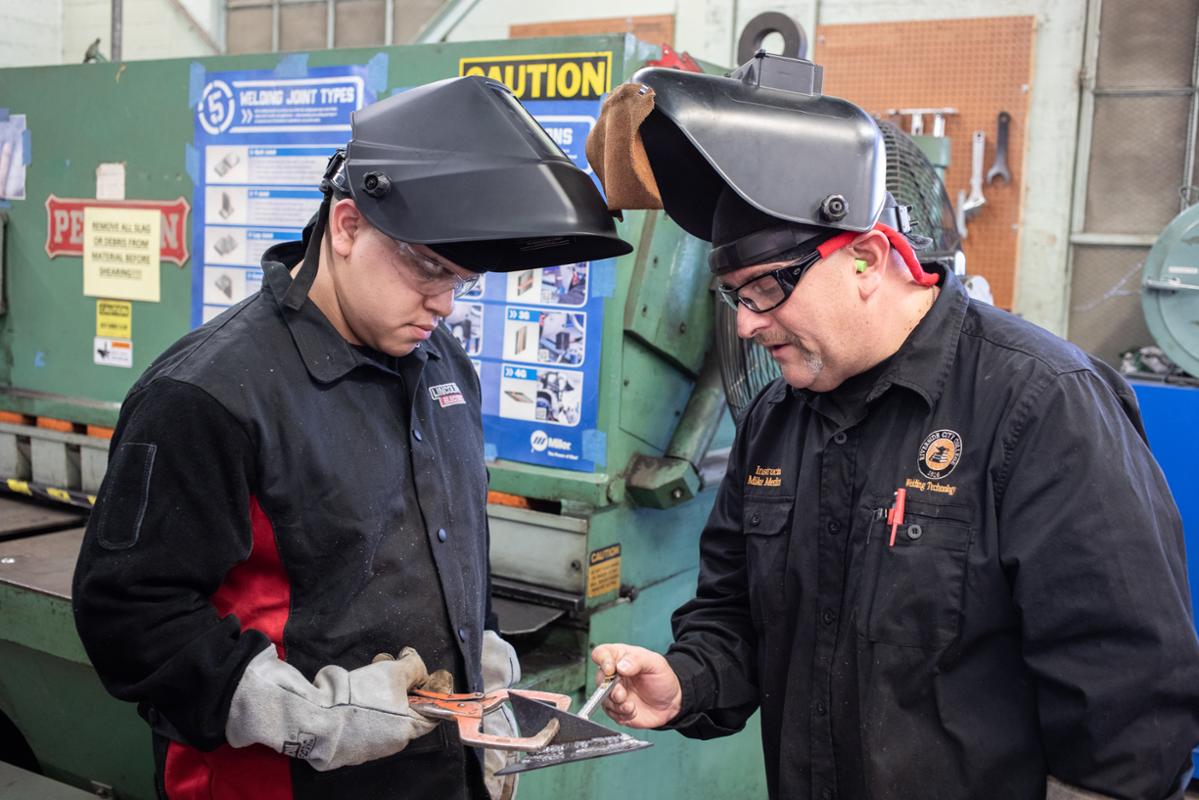 Welding Technology: TIG Welding (GTAW)
This certificate provides students with the technical knowledge and skill, in the oxyacetylene cutting and GTAW welding, to be able to enter into a welding career either in the field or shop environment. With these new skills, students will be able obtain entry level employment as a welder's helper in the field or as a beginning welder in a production setting welding thin materials.
Program Learning Outcomes
Upon successful completion of this program, students should be able to:
• Demonstrate knowledge and ability in oxyacetylene cutting, beginning SMAW welding process, and safety.
Demonstrate knowledge and ability in the GTAW welding process, welding symbols, and safety.
Differentiate between each of the welding processes used in the welding industry.
Demonstrate knowledge of AWS welding codes.
Required Courses (6 units)
Units
WEL-95A
Introduction to Gas Tungsten Arc Welding
3
WEL-95B
Advanced Gas Tungsten Arc Welding (GTAW)
3
This Program Pathway will allow a full-time student to complete this program in 8-12 months. For students who require a part time pathway, please see a counselor for more information.