Automotive Hybrid and Electrical Vehicle
Certificates & Degrees - AS954/AS954B/AS954C/CE954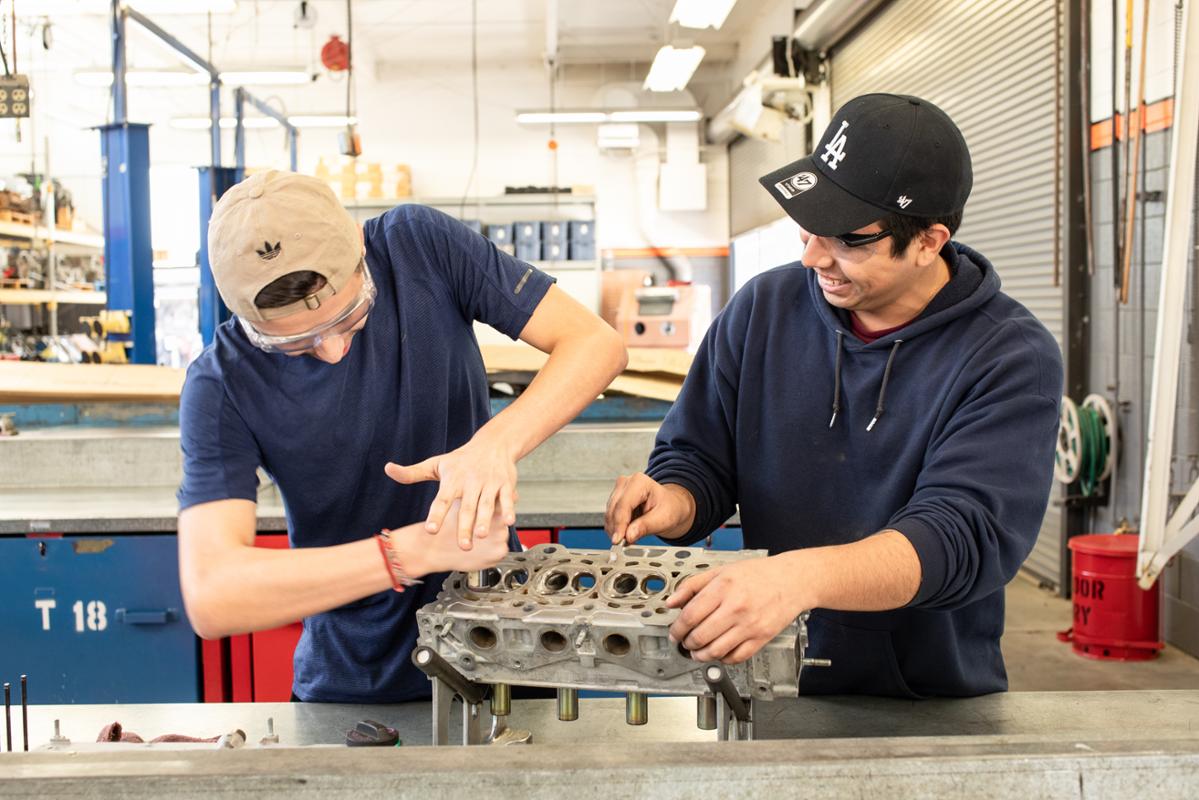 Automotive Hybrid and Electrical Vehicle
This program prepares students to apply technical knowledge of the service, diagnosis, and repair of modern hybrid and electric vehicles. Emphasis placed on high voltage battery packs, propulsion systems, charging systems, and related hybrid/EV control systems.
Program Learning Outcomes
Upon successful completion of this program, students should be able to:
Demonstrate personal and shop safety procedures needed to safely work with high voltage systems.
Diagnose hybrid/electric vehicle control systems.
Use a systematic, industry-standard process to troubleshoot, evaluate, and diagnose malfunctions of computer-controlled devices.
Diagnose and repair electrical and electronic circuits
Required Courses (23 units)
Units
AUT-50
Automotive Principles
4
AUT-8A
Automotive Engine Performance 1
4
AUT-6A
Automotive Electrical Systems
4
AUT-8B
Automotive Engine Performance 2
4
AUT-13A
Introduction to Hybrid and Electric Vehicle Technology
3
AUT-13B
Advanced Hybrid and Electric Vehicle Technology
4
Associate of Science Degree
The Associate of Science Degree in Automotive Hybrid and Electric Vehicle will be awarded upon completion of the degree requirements, including general education and other graduation requirements as described in the college catalog.
This Program Pathway will allow a full-time student to complete this program in 10-12 months. For students who require a part time pathway, please see a counselor for more information.