Automotive Technology - Automotive Trim and Upholstery
Certificates & Degrees - AS516/AS516B/AS516C/CE516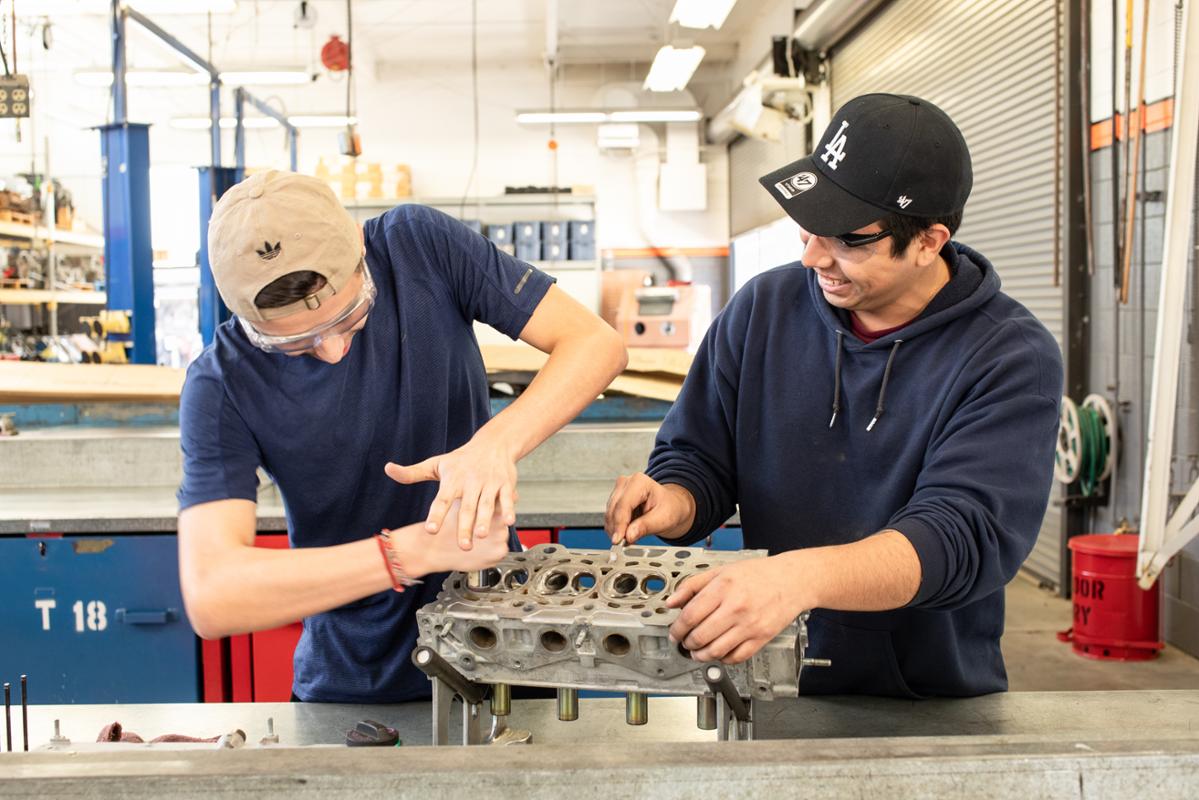 Automotive Technology - Automotive Trim and Upholstery
This program prepares individuals to apply technical knowledge and skills to install springs, filling, padding, covering, and finishing (trim) on automobile related products.
Program Learning Outcomes
Upon successful completion of this program, students should be able to:
Demonstrate their proficiency by the use of upholstery tools and techniques while removing, striping, reupholstering, and reinstalling an automotive seat or bench.
Calculate the adequate amount of material and time required to reupholster an automotive seat or bench.
Required Courses (20 units)
Units
AUB 50
Introduction to Automotive Collision Repair
4
AUB 51
Automotive Non-Structural Collision Repair and Estimating
4
AUB-60
Automotive Trim and Upholstery, I
4
AUB-61
Automotive Trim and Upholstery, II
4
Electives
Choose from the list below
4
Elective Courses: (4 units)
Units
AUB-53
Automotive Collision Repair Special Projects
4
AUB-59A
Automotive Collision Service and Repair
2
AUB-59B
Automotive Refinishing Service and Repair
2
Associate of Science Degree
The Associate of Science Degree in Automotive Technology-Automotive Trim and Upholstery will be awarded upon completion of the degree requirements, including general education and other graduation requirements as described in the college catalog.
This Program Pathway will allow a full-time student to complete this program in 10-12 months. For students who require a part time pathway, please see a counselor for more information.